'Giga-year milestone' | European green hydrogen capacity to break 1GW barrier for the first time in 2023
---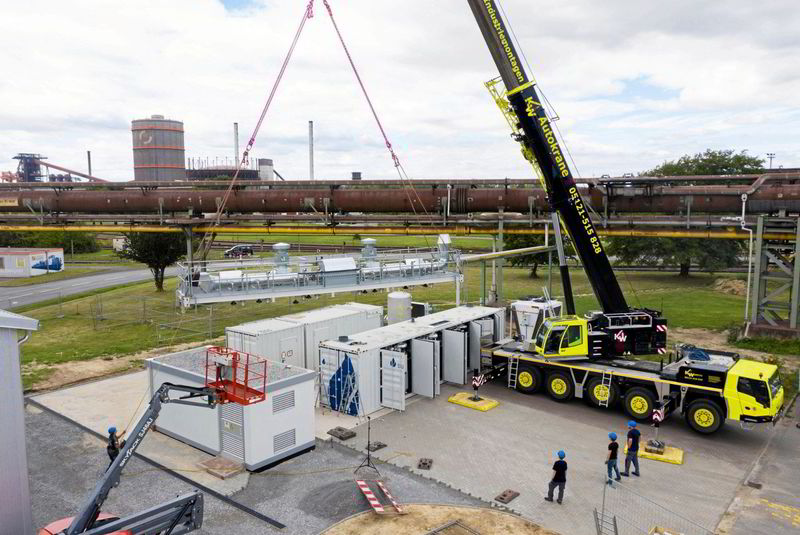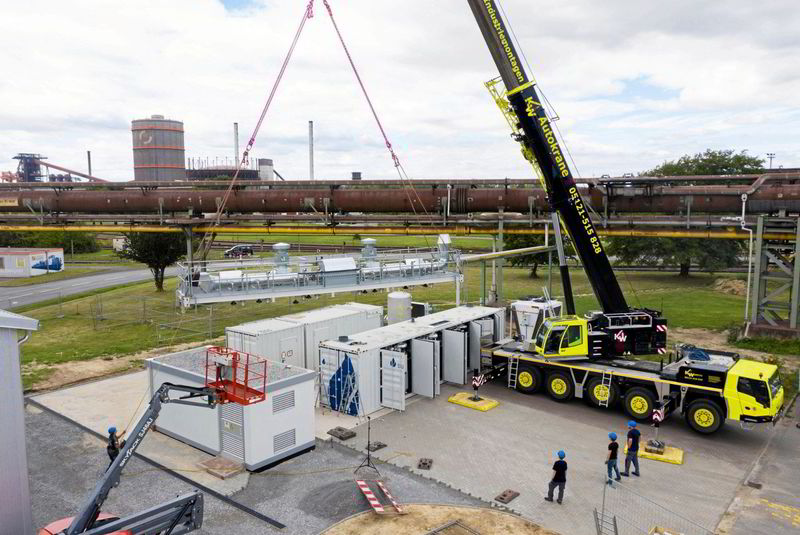 Investment will reach a 'critical mass' this year pushing installed capacity up to 22GW by 2027, research house LCP Delta says
Installed green hydrogen capacity in Europe will top 2GW in 2023, breaking the 1GW barrier for the first time in the first stage of exponential growth that will see capacity hitting 22GW by 2027, analysts have predicted.
In a new white paper, From Hype to Investment: Hydrogen in 2023, European research house LCP Delta said that Europe will leapfrog by 800% from around 343MW of installed capacity in 2022 to 2.3GW in 2023 to experience its first "giga-year".
Growth is primarily driven by development in Germany and the UK, which each have around 400MW of green hydrogen capacity coming online, it said.
Further growth in Europe will be incoming as a result of private and public capital flows reaching a "critical mass" and translating into hard cash for investment.
These flows will be further accelerate by the fact that around 7.3GW of European projects will need to achieve final investment decision this year in order to meet their projected commissioning deadlines — which will likely focus minds among green H2 developers.
LCP Delta expects installed green hydrogen capacity in Europe to hit 22.1GW by 2027, fuelled mostly by demand from heavy industry, with a smaller percentage of demand from transport.
Investors are also becoming more confident in the sector, as a result of approaching each potential investment on a case-by-case basis, LCP reported.
"It is exciting to see the hydrogen market forecast for exponential growth", said Brendan Murphy, head of hydrogen at LCP Delta. "Our research indicates that discussion is turning into tangible action, and with increased investor confidence, we believe the sector will continue to develop rapidly. We expect to see hydrogen play an increasingly significant role in the global energy market and our daily lives in the next five to ten years."
The research house also predicted that investors will also this year diversify into hydrogen distribution schemes, breaking with the convention that hydrogen production and demand should be co-locoated.
However, Murphy warned that Europe's slow progress on clarifying its hydrogen regulation — especially over "additionality" and the definition of green H2 — compares unfavourably to the United States' achievements with the Inflation Reduction Act (IRA), noting that Europe could be overtaken by the US unless it settles on clear rules and financial incentives.
"Europe has made significant progress in sourcing public and private investment for hydrogen projects, but we also see a regulatory bottleneck emerging that is beginning to stall momentum," he said. "Currently, 7.3GW of green hydrogen projects could receive final investment decision this year if their current go-live timelines are achieved, but situations like this risk becoming an unwelcome obstacle for market growth."
The IRA, on the other hand, has "clearly defined incentives and regulations", that promise "a straightforward decision-making process", the LCP Delta report noted.
"Until the recently announced Green Deal Industrial Plan, the response in Europe to the IRA was looking somewhat inadequate, and there was a real risk that investors would be attracted away from Europe," Murphy added. "To ensure the long-term energy security of Europe, governments and institutions must clarify the regulatory process and remove obstacles such as red tape to speed up approval of new projects to clear an investment pathway, so that the market can capitalise on its technology advantage to keep pace with global competitors."
Source:HydrogenInsight