High-pressure alkaline electrolyser maker HydrogenPro to build new 500MW factory in Texas
---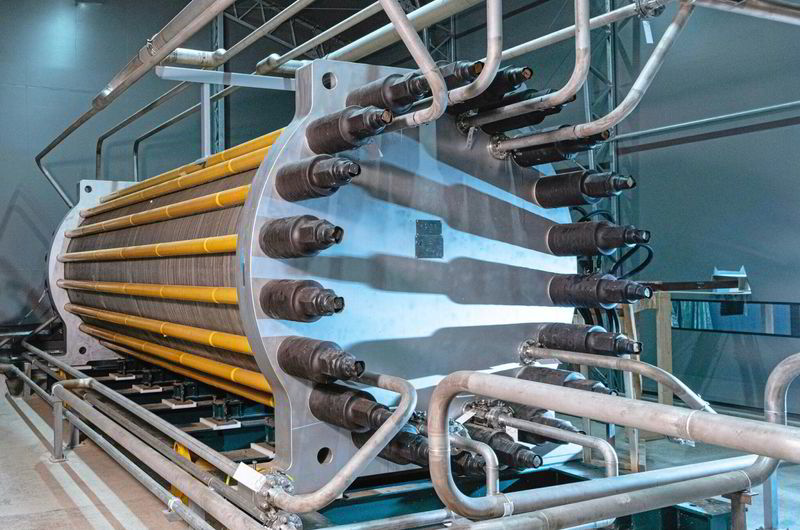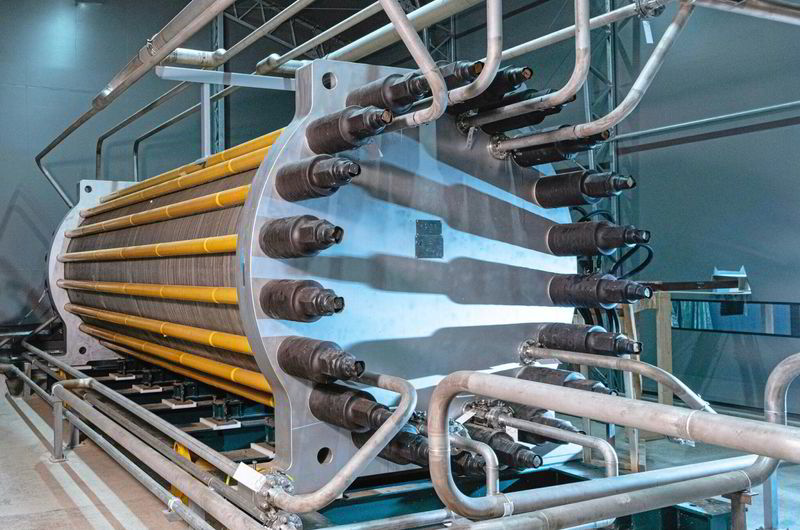 The US market is now its top priority, says the Norwegian company, which currently manufacturers all its electrolysers in China
Norwegian manufacturer HydrogenPro says it will build 500MW high-pressure alkaline electrolysers annually at a new factory in Texas that could later be scaled up to several gigawatts.
HydrogenPro's current manufacturing capacity — 300MW a year — is all in Tianjin, China, thanks to a 75/25 joint venture with a local company.
High-pressure alkaline electrolysers are said to be able to quickly respond to the ups and downs of wind and solar energy, much like PEM electrolysers, but are cheaper to produce.
"Unlike traditional alkaline systems, our high-pressure units (up to 30 bar) save compression costs and are superbly suited for variable loads from solar panels and wind turbines," the company explains on its website.
"We compare favorably with the alternative technologies since the electric consumption is much lower per kg hydrogen. Also importantly, our units do not use any noble or scarce metals."
HydrogenPro says the new Texas facility will make it "the only viable large-scale player providing high-pressure alkaline electrolyser technology and systems".
However, Belgian company John Cockerill also builds high-pressure alkaline electrolysers and is planning 8GW of manufacturing annually, with factories in France, India, China, Morocco, the Middle East and Europe.
The US market is now HydrogenPro's top priority thanks to the tax credits of up to $3 per kilogram of H2 in the Inflation Reduction Act (IRA), it says.
"We have great confidence in our technology and systems being an excellent fit for large-scale industrial applications, where we are now seeing an unprecedented increase in demand for green hydrogen following the IRA," says HydrogenPro CEO Tarjei Johansen.
"Consequently, establishing a manufacturing site to serve the North American market is a natural next step in our global expansion plan, and a very exciting opportunity for our company."
The new plant will include a "separate advanced electrode manufacturing facility, representing a technology game changer in the HydrogenPro solutions offering", the company said.
HydrogenPro will also scale up its US operations, although it says its European sales team has built up "a significant pipeline or relevant and attractive projects".
In its latest financial results, the company said it had an order backlog of NKr747m ($70m) and an active sales pipeline of 18.5GW.
HydrogenPro is currently optimising what it says is the world's largest high-pressure alkaline electrolyser — a 5.5MW machine — at the Herøya Industrial Park in Norway.
Source:Hydrogen Insight