Teamwork to Test if the Hydrogen Dream Works
---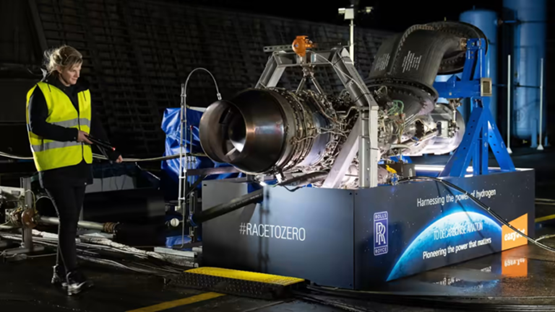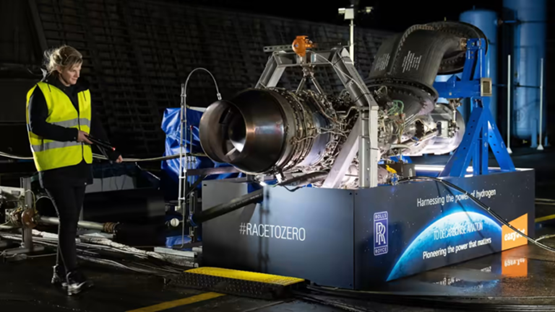 The world is anticipating ways to ensure we can all keep flying in the future, but do so sustainably. That demand provides new opportunities for companies like Rolls-Royce – but it also brings the challenge of creating solutions to real engineering hurdles.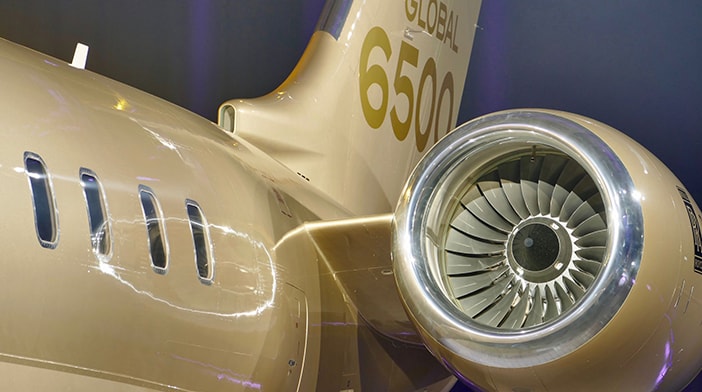 That's why recently-announced UK government funding, for three hydrogen-related projects that the company is leading, is so important.
We have already committed, with our partner easyJet, to running a full-scale hydrogen ground test of a Pearl 15 engine, building on learning from an AE2100-A engine test at MOD Boscombe Down, UK, late last year. Ultimately our joint ambition is to move on to carry out flight tests.
The opportunities of hydrogen are well known – it is a zero-carbon fuel and if produced in its "green" form the carbon saving stretches throughout the production process. But there are challenges to making this happen, and we have identified three key engine-related issues that need focus:
How hydrogen can best be combusted in an engine while minimising any resulting emissions such as NOx
How to deliver it (from cryogenic liquid at -253C to a gas at room temperature into a combustion chamber, while continuing to deliver performance and reliability)
How the technology can then be best integrated with the engine (requiring changes to engine external fixtures)
And of course all of these challenges must be addressed while meeting our number one objective, safety.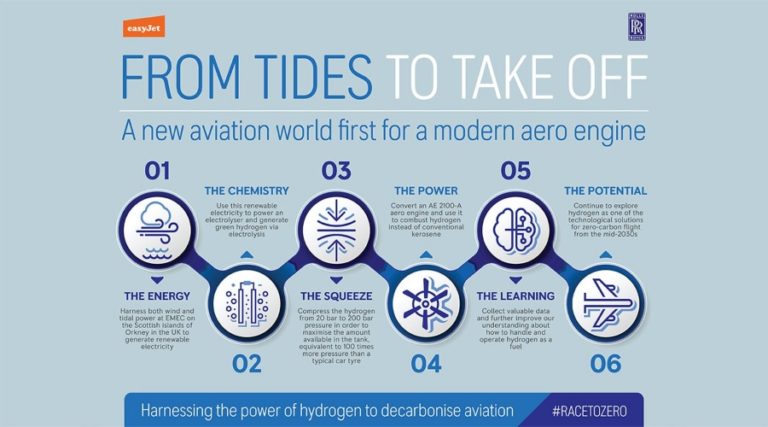 The UK Department of Business, Energy and Industrial Strategy announcement, supports our work across these topics and the combined investment of government and industry totals more than £80 million.
Hydrogen Engine System Technologies (HYEST) will develop technologies and sub-system architecture for the combustor element of a liquid hydrogen gas turbine, which is both commercially viable and covers the full operating range.
Liquid Hydrogen Gas Turbine (LH2GT) will develop technologies for the delivery of a liquid hydrogen fuel system for a hydrogen gas turbine. They will control and transport fuel from the aircraft's liquid hydrogen tank to the engine combustor, including cryogenic pumping, fuel metering, system thermal management, intelligent control systems and deliver component life optimisation.
Robustly Achievable Combustion of Hydrogen Engine Layout (RACHEL) will develop key technologies and integrated powerplant architecture for a liquid hydrogen gas turbine, including electrical systems and innovative tanks for gas storage.
The projects, while managed by Rolls-Royce, will also require extensive teamwork at both an engineering and finance level. The projects will see us working with around 60 partners and subcontractors in both business and academia, while UK government financing will be complemented by investments from easyJet, partner companies and Rolls-Royce itself, enabling all parties to effectively share the required investment.
Alan Newby, Director of Aerospace Technology and Future Programmes, said: "We know the opportunities and the challenges of hydrogen and this funding decision supports the key elements of our research into this fuel. Finding real solutions to these challenges is critical to our work with easyJet and these technology development programmes are fundamental to our Pearl 15 ground test plan.
"We can't do this alone and we value the financial support we will receive from easyJet and a variety of interested parties as well as the expertise we will draw on from teams of engineers at universities and companies that will be part of these projects. It is an approach that ensures we all get the maximum in technology research for our money."
Business Secretary Grant Shapps, in one of his final announcements in this role before becoming Energy Secretary as part of a reorganisation of BEIS, said: "Guilt-free flying is within our reach, and we are backing the world-leading UK firms whose skills and ingenuity are going to make that dream a reality.
"As the whole world moves to greener forms of aviation, there is a massive opportunity for the UK's aerospace industry to secure clean, green jobs and growth for decades to come. Together with the companies that share our ambitions, we are determined to seize this moment."
While these programmes support our work on hydrogen, that does not change our continued focus on other key elements of our technology strategy – specifically the continued enhancement of gas turbine technology, promoting the incorporation of sustainable aviation fuels, and other new forms of power such as electrification.
These three hydrogen projects are themselves part of wider European Union Clean Aviation support, worth more than 700 million euros, for 20 aviation research and innovation programmes.
One of those programmes, led by Rolls-Royce, is CAVENDISH (Consortium for the AdVent of aero Engine Demonstration and aircraft Integration Strategy with Hydrogen) with the mission to integrate liquid hydrogen systems into a ground test engine and define requirements to move on towards flight demonstration. Find out more about CAVENDISH and other EU-supported programmes here: News & Insights | Rolls-Royce – One step closer to climate-neutral aviation.
Our partners
HYEST – Cranfield, Loughborough and Swansea universities
LH2GT – Manufacturing Technology Centre, Cranfield, Oxford universities, Reaction Engines, University College London, Heathrow, easyJet
RACHEL – Imperial College, National Composites Centre, Reaction Engines, University of Bristol, Spirit, Causeway Aero, ITP UK (spelling out needed)
CAVENDISH – Dassault, Embraer, NAC, Fokker, Spirit, ITP, DLR, NLR, Loughborough University, TU Darmstadt, Cambridge University, Hensoldt, Mahytec, University Bourgogne Franche-Comté and three further affiliated entities.
Source:FuelCellsWorks