Chart Industries and Nikola Execute Strategic Partnership for Hydrogen Related Equipment
---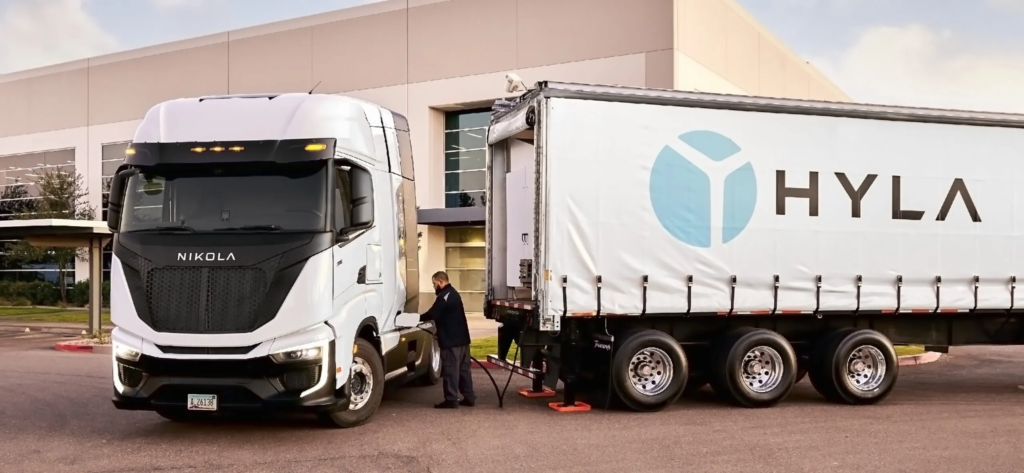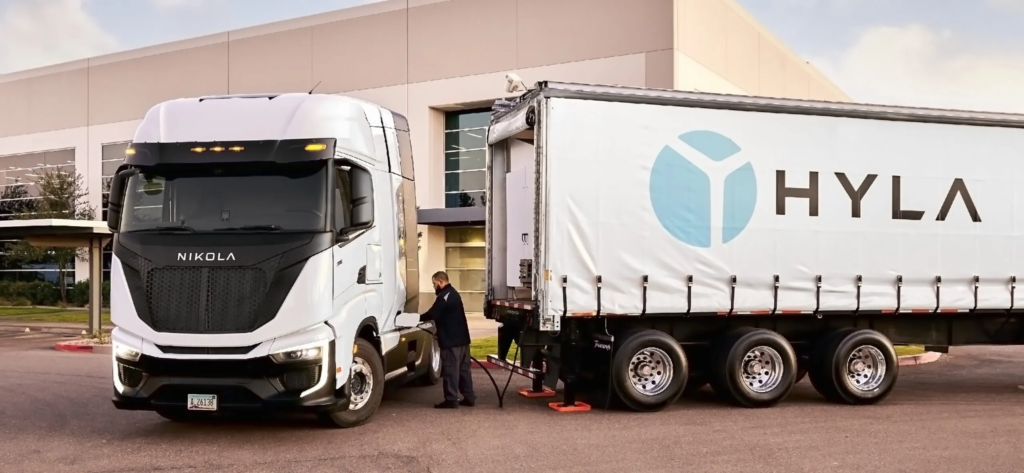 Chart Industries, Inc. (NYSE: GTLS), a leading global engineering design and manufacturer of highly engineered equipment servicing multiple applications in the clean energy and industrial gas markets, and Nikola Corporation (NASDAQ: NKLA), a global leader in zero-emissions transportation and energy supply and infrastructure solutions, via the HYLA brand, executed a strategic collaboration agreement including liquid hydrogen storage tanks, transport trailers, and the development of new mobile and modular hydrogen refueling stations for quick deployment.
Nikola has recently signed purchase orders with Chart for multiple liquid hydrogen storage tanks, mobile and modular refueling stations, and liquid hydrogen transport trailers to meet Nikola's needs for deploying the Nikola Tre hydrogen electric vehicles to support key customers and advance the efforts to decarbonize the transport sector.
This relationship builds on a previously signed development agreement between Chart and Nikola to work together to develop innovative solutions for the hydrogen electric vehicle market.
Through this agreement, Chart is providing first-of-kind fully integrated mobile and modular hydrogen fueling stations for heavy-duty vehicles providing a quickly deployable fueling solution with lower capital requirements. This transportable fuel station lowers the barrier to entry and is an ideal solution for smaller fleets or any immediate and interim fueling needs. The dense liquid hydrogen storage and efficient liquid high pressure dispense pump also lowers station operating costs.
Nikola, via HYLA, is bringing comprehensive zero-emission heavy-duty trucking energy solutions to market, and each station within the HYLA hydrogen network will serve as an important step in the delivery of a broader array of hydrogen fueling solutions to the commercial trucking industry.
This purchase also includes the most recent design of Chart's liquid hydrogen transport trailers, building upon over 57 years of hydrogen trailer experience. This new trailer is a lightweight option designed to be pulled by hydrogen electric vehicles.
ABOUT CHART INDUSTRIES
Chart Industries, Inc. is a leading independent global manufacturer of highly engineered equipment servicing multiple applications in the Energy and Industrial Gas markets. Our unique product portfolio is used in every phase of the liquid gas supply chain, including upfront engineering, service and repair.
Being at the forefront of the clean energy transition, Chart is a leading provider of technology, equipment and services related to liquefied natural gas, hydrogen, biogas and carbon capture and storage amongst other applications. We are committed to excellence in environmental, social and corporate governance (ESG) issues both for our company as well as our customers.
With over 25 global manufacturing locations from the United States to China, Australia, India, Europe and South America, we maintain accountability and transparency to our team members, suppliers, customers and communities.


ABOUT NIKOLA CORPORATION
Nikola Corporation is globally transforming the transportation industry. As a designer and manufacturer of zero-emission battery-electric vehicles (BEV) and hydrogen electric vehicles, electric vehicle drivetrains, vehicle components, energy storage systems, and hydrogen station infrastructure, via the HYLA brand, Nikola is driven to revolutionize the economic and environmental impact of commerce as we know it.
Source:Hydrogen Central