'World's first' liquid hydrogen-powered ferry sets sail in Norway
---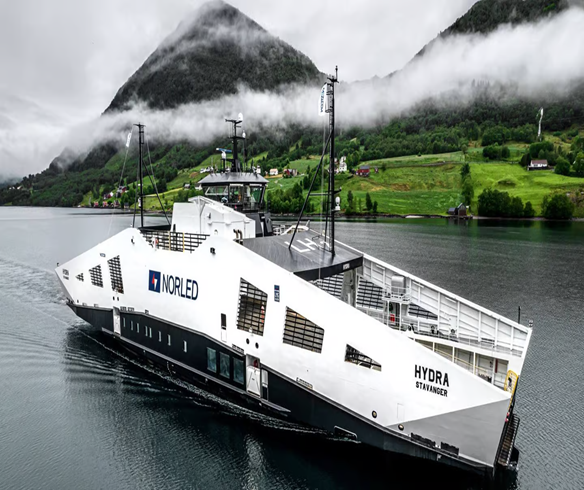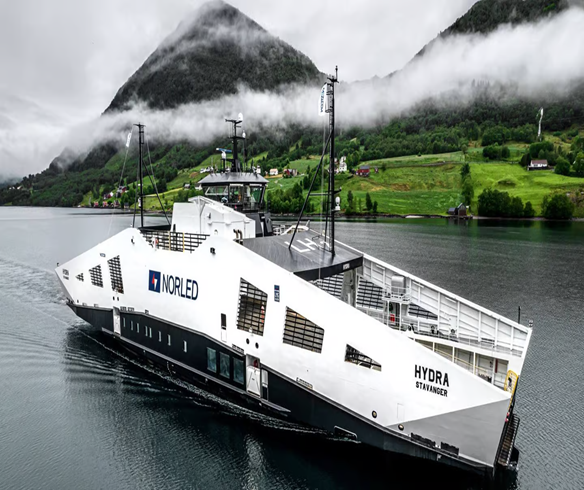 Norwegian ferry operator Norled has today (March 31) put the "world's first' liquid hydrogen-powered ferry into operation.
Powered by Ballard Power Systems FCwave fuel cell modules, the MF Hydra has been undergoing systems tests at quay in Hjelmelands since the beginning of 2023, with sea trials being run in recent weeks.
Having received final approvals from the Norwegian Maritime Authority (NMA), the MF Hydra will now operate on the triangular route of Hjelmeland-Skipavik-Nesvik, fuelled by liquid hydrogen.
"After a lot of development and testing, we are now looking forward to welcoming passengers on board for a zero-emission journey between Hjelmeland and Nesvik," said Erlend Hovland, Chief Technology Officer at Norled.
Linde Engineering supplied onboard hydrogen systems, while Norway's Westcon took responsibility for equipping and completely in the vessel alongside SEAM.
Boasting a capacity for up to 299 passengers and 80 cars, the MF Hydra has marked another step forward in Norled's drive to sustainability, after the company in 2015 launched the first battery-operated ferry, the MF Ampere.
Maritime CleanTech has recognised the importance of using liquid hydrogen in ferry operations. Its CEO, Ada Jakobsen, said, "MF Hydra confirms Norway's world-leading position in the development of new green maritime solutions. By putting the world's first hydrogen ferry into operation on a Norwegian ferry connection, we are once again showing how purchasing power and good public-private partnerships can be used to develop new and ground-breaking technology."
Source: H2VIEW