Hydrogen Stocks: 9 Biggest Companies in 2023
---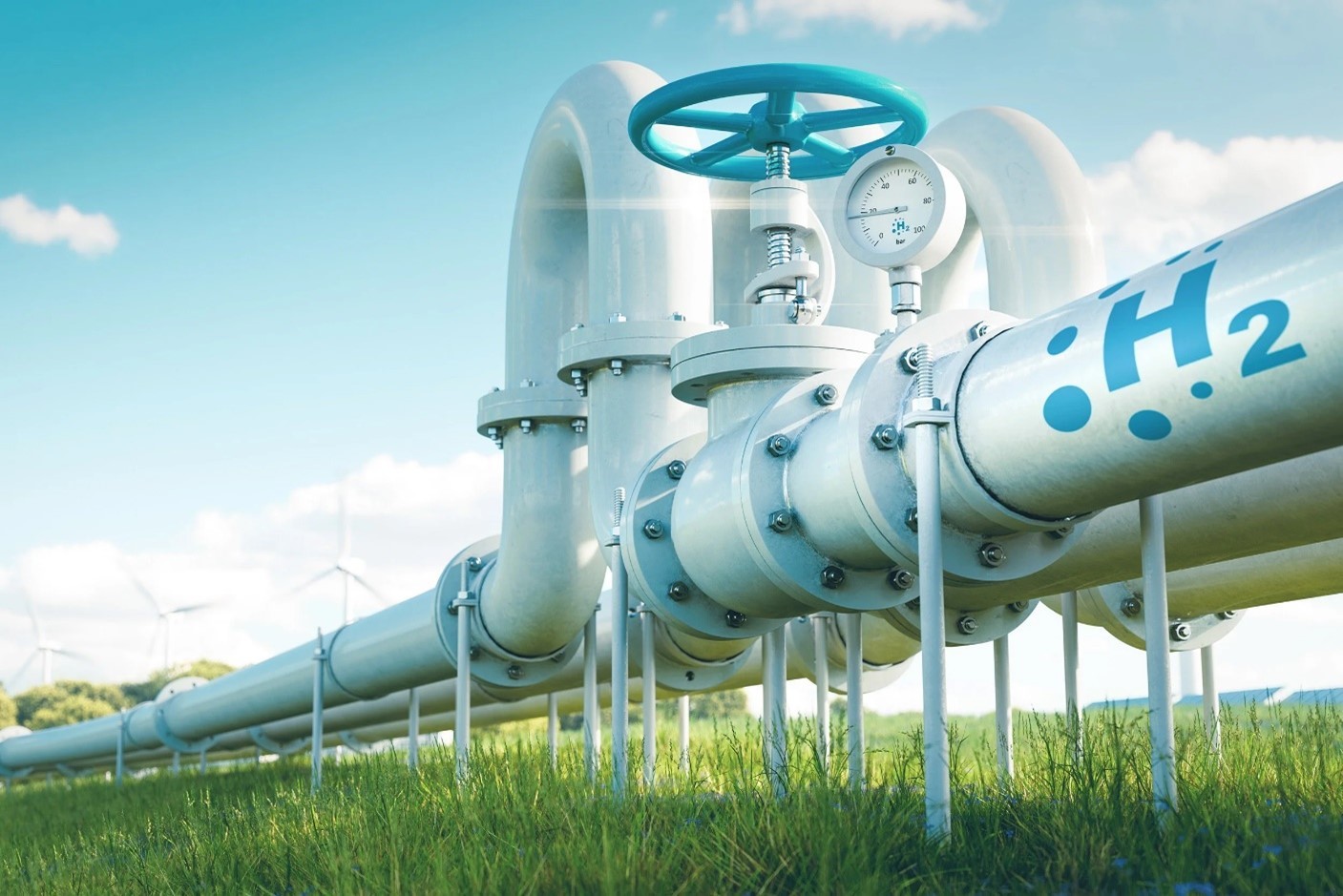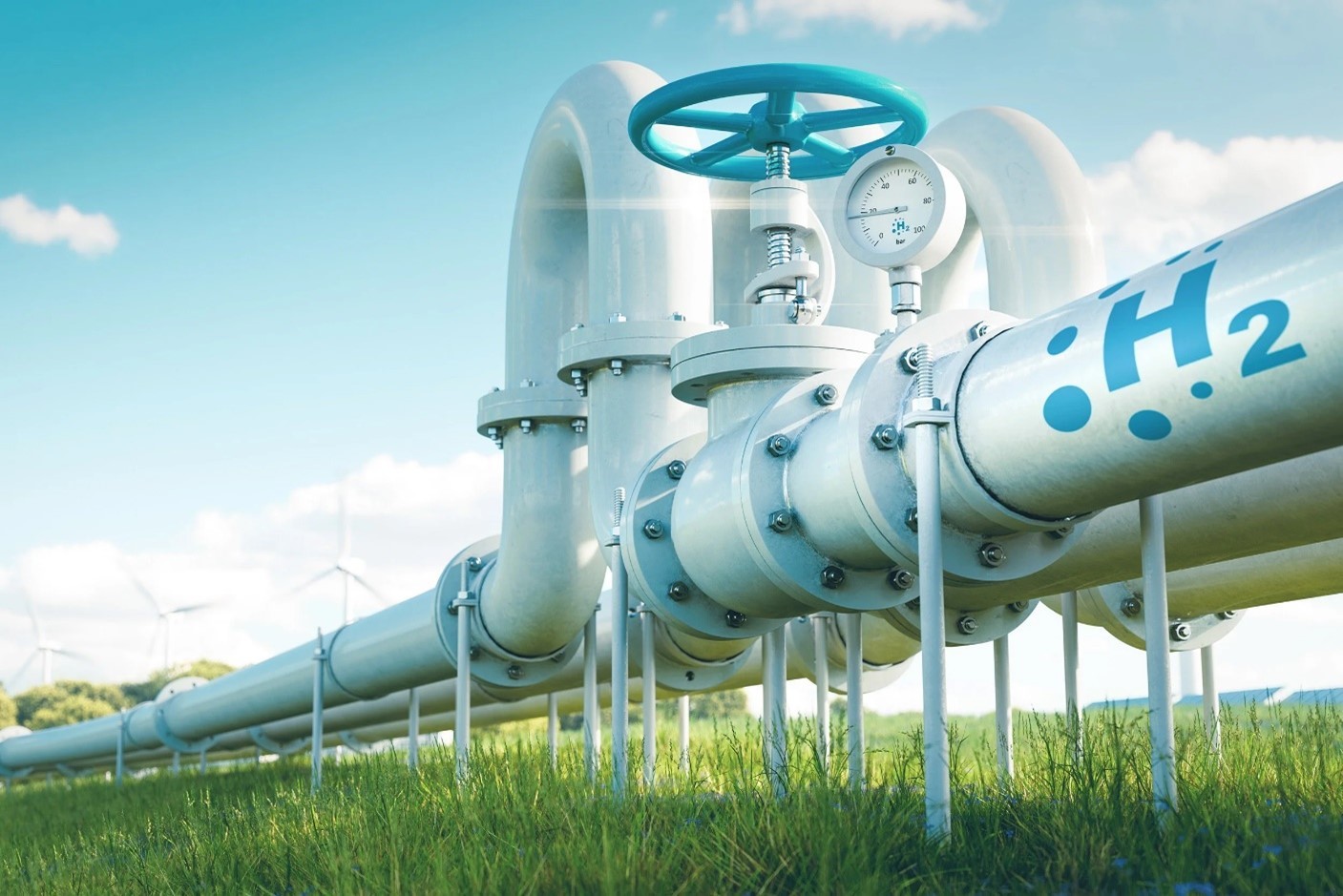 Learn about the largest hydrogen stocks by market cap in the US, Canada and Australia.
Hydrogen stocks are benefiting greatly from momentum in the cleantech sector as the world moves closer to a green energy future.
The most abundant element on Earth, hydrogen is a colorless gas that can be produced in liquid form and burned to generate electricity, or combined with oxygen atoms in fuel cells. In this way, hydrogen–which produces no carbon emissions– can replace fossil fuels in household heating, transportation and industrial manufacturing processes such as steel manufacturing.
However, the downside to hydrogen as a clean energy source is that 99 percent of hydrogen fuel currently produced is derived from power generated by coal or gas. Technological advances have led to the ability to produce hydrogen using a renewable-energy-powered electrolyzer to split hydrogen atoms from oxygen. This is known as green hydrogen.
Rising demand for carbon-free energy sources alongside significant new government policies are driving growth in the hydrogen market. Grand View Researchprojects that the global green hydrogen market will grow at a CAGR of 39.5 percent from 2022 to 2030 to reach US$60.56 billion.
Below, the Investing News Network profiles the largest hydrogen stocks by market cap on the US, Canadian and Australian stock exchanges. Data was gathered on March 15, 2023, using TradingView's stock screener. The hydrogen stocks in this list are focused on a diverse range of sectors in the hydrogen space, including low-carbon hydrogen gas production, green hydrogen technology and production, hydrogen fuel cell vehicles and refueling stations, and hydrogen distribution and storage.
US hydrogen stocks
The US hydrogen market is well-established, accounting for "more than half the world's fuel cell vehicles, 25,000 fuel cell material handling vehicles, more than 8,000 small scale fuel systems in 40 states, and more than 550 MW of large-scale fuel cell power installed or planned," according to the Fuel Cell and Hydrogen Energy Association in 2021.
Looking at the medium- to long-term, the use of hydrogen as a fuel source is expected to grow on further investments and strong government incentives. The passage of the Bipartisan Infrastructure Law in November 2021 includes US$9.5 billion for clean hydrogen, the large majority of which is earmarked for Regional Clean Hydrogen Hubs to service the industrial sector. What's more, in August 2022, US President Joe Biden signed the Inflation Reduction Act into law, which also include policies and incentives for hydrogen such as a production tax credit aimed at further boosting the US market for clean hydrogen.
1. Linde Group (NYSE:LIN)
Company Profile
Market cap: US$162.65 billion; share price: US$330.77
Leading global industrial gases and engineering company Linde has been producing hydrogen for more than a century and is a pioneer in new hydrogen production technologies. Linde's operations cover each step of the hydrogen value chain, from production and processing through distribution and storage, and onto important industrial and consumer applications.
Globally, the company has more than 500 hydrogen production plants. Through its ITM Linde Electrolysis joint venture, Linde has become one of the world's leading suppliers of green hydrogen produced using proton exchange membrane (PEM) electrolyzer technologies.
2. Air Products & Chemicals (NYSE:APD)
Company Profile
Market cap: US$61.64 billion; share price: US$277.86
Founded in 1940, Air Products & Chemicals sells industrial gases and chemicals, and provides related equipment and expertise to a wide range of industries, including refining, chemical, metals, electronics, manufacturing and food and beverage.
In addition to producing oxygen, nitrogen, argon and helium, the company operates more than 100 hydrogen plants and maintains the world's largest hydrogen distribution network. Air Products has an extensive hydrogen dispensing technology patent portfolio and has been involved in more than 250 hydrogen fueling projects worldwide. The company has invested US$7 billion to be able to supply green hydrogen to power buses and trucks globally by 2025.
Air Products has a joint venture project with ACWA Power and NEOM in Saudi Arabia, the NEOM Green Hydrogen Complex, which will be powered by four gigawatts of renewable power from solar, wind and storage to produce 650 tons per day of hydrogen by electrolysis.
3. Cummins (NYSE:CMI)
Company Profile
Market cap: US$32.42 billion; share price: US$229.28
Indianapolis-based Cummins designs, manufactures and distributes engines, filtration and power generation products with a specialization in diesel and alternative fuel engines and generators.
Best known for its diesel engines, in March 2023, the company announced the launch of a new brand, Accelera, which will feature "a diverse portfolio of zero-emissions solutions includ(ing) battery systems, fuel cells, ePowertrain systems and electrolyzers." The brand will encompass Cummin's established battery-electric and hydrogen fuel-cell systems, as well as electrolyzers for hydrogen refueling stations.
At the 2023 ConExpo trade show in Las Vegas, Cummins introduced a 15 liter engine capable of supporting a number of fuel types, including hydrogen, natural gas and diesel.
Canadian hydrogen stocks
Like its neighbor to the south, Canada is also a world leader in hydrogen and fuel cell technologies, especially when it comes to research and development, and innovation. In terms of the global hydrogen market, the country reportedly generates C$200 million in hydrogen exports in a year.
The federal government is also heavily invested in the sector both in terms of funding and the implementation of clean energy policies. "Development of an at-scale, clean hydrogen economy is a strategic priority for Canada," Natural Resources Canada states, "needed to diversify our future energy mix, generate economic benefits and achieve net-zero greenhouse gas emissions by 2050." Invest Canada projects that the domestic market for hydrogen and related products will reach a value of C$50 billion by 2050.
There are several hydrogen projects in the pipeline that will significantly aid in the growth of Canada's green hydrogen industry. The Government of Canada recently invested C$9.7 million into hydrogen technology development in Alberta.
1. Ballard Power Systems (TSX:BLDP)
Company Profile
Market cap: C$2.18 billion; share price: C$6.80
Canada's Ballard Power System is a global leader in hydrogen fuel cell technology and is working to accelerate the adoption of that technology. The company develops and manufactures PEM fuel cell products that create electrical energy from the combination of hydrogen and air. Ballard Power Systems products are designed for heavy-duty trucks, buses, trains and marine applications, as well as backup power storage.
Two of Ballard's 200 kilowatt fuel cell modules are onboard the world's first hydrogen-powered ferry, operated by Norwegian company Norled. The company is also supplying hydrogen fuel cell modules to global carbon reduction company First Mode, which will be used to power several hybrid hydrogen and battery ultra-class mining haul trucks.
2. First Hydrogen (TSXV:FHYD)
Company Profile
Market cap: C$229.89 million; share price: C$3.72
First Hydrogen designs and builds zero-emission vehicles, and in March 2022 the company established First Hydrogen Energy, a division focused on the production and distribution of green hydrogen. That same year, the company secured locations in the UK and Canada for developing green hydrogen production projects.
First Hydrogen has a hydrogen collaboration agreement with Cambridge University focused on the development of hydrogen technologies. Through agreements with AVL Powertrain UK and Ballard Power Systems, the company has developed a light commercial vehicle (LCV) powered by hydrogen fuel cell technology, and it is expected to have a range of more than 500 kilometers.
In March 2023, Ballard Power Systems took First Hydrogen's Generation 1 LCVfor a test drive. "We were pleased to experience First Hydrogen's LCV first-hand and delighted to see how our leading fuel cell technology performs on the road in a light-duty application," David Mucciacciaro, chief communications officer at Ballard Power Systems, stated. "Our plans to expand Ballard's fuel cell production will enable the scale-up of the fuel cell market as we see continued investment and customer interest."
3. DynaCERT (TSXV:DYA)
Company Profile
Market cap: C$72.55 million; share price: C$0.185
DynaCERT manufactures and distributes carbon emission reduction technology for internal combustion engines. The company's patented HydraGEN technology for diesel engines creates hydrogen and oxygen on-demand through an electrolysis system that then supplies those gasses through the air intake. The result is lower carbon emissions and improved fuel efficiency. The technology is compatible with a variety of diesel engines including heavy vehicles, mining equipment, marine vessels and locomotives.
In February 2023, the company announced a collaborative agreement with Cipher Neutron for the development, production and marketing of an anion exchange membrane electrolyzer technology designed to produce green hydrogen for large-scale infrastructure projects, as well as reversible fuel cell technology for long-term hydrogen storage.
Australian hydrogen stocks
Australia is another important hotspot for investing in hydrogen. The Australian Renewable Energy Agency forecasts that the country's hydrogen market could be worth up to AU$10 billion annually by 2040.
The Australian government's National Hydrogen Strategy highlights its intention to position the country as a "major player" in the global hydrogen market by 2030. To this end, Australia has partnered with a number of other nations on hydrogen technology.
Australia and Germany are working together on a hydrogen technology development program that will help Australia build out its capacity to export hydrogen to Germany as it seeks to reduce its reliance on fossil fuels. Through its partnership with Japan, Australia is working to develop new hydrogen fuel cell technology and establish the world's first clean liquefied hydrogen export pilot project.
1. Hazer Group (ASX:HZR)
Company Profile
Market cap: AU$86.07 million; share price: AU$0.505
Technology development company Hazer Group is working to commercialize the HAZER Process, a low-emission hydrogen and graphite production process initially developed at the University of Western Australia. It uses iron ore as a process catalyst to convert natural gas and similar feedstocks into hydrogen for use as an industrial chemical and in fuel cells, as well as high quality synthetic graphite for use in lithium-ion batteries.
Hazer's commercial demonstration plant (CDP) is on track to begin the second phase of its planned operation to produce hydrogen and graphitic carbon in the second half of 2023. The CPD will process biogas produced from the treatment of wastewater at the Woodman Point Water Recovery Facility.
2. Pure Hydrogen (ASX:PH2)
Company Profile
Market cap: AU$55.05 million; share price: AU$0.14
Pure Hydrogen is focused on becoming a leading producer and supplier of hydrogen and hydrogen fuel cell vehicles such as hydrogen buses and waste collection vehicles. In its March 2023 financial report, the company states it is "well-funded to finance the development of its hydrogen production facilities and fuel cell products."
As part of its plan to develop a network of hydrogen energy hubs, Pure Hydrogen and its strategic partner Singapore-based clean energy company CAC-H2 are planning to construct a hydrogen plant at Moreton Bay, Queensland, in 2023. The plant will use technology that can convert woody biomass into hydrogen.
Pepsico (NASDAQ:PEP) has committed to a hydrogen-powered truck trial program with Pure Hydrogen. The Hydrogen Fuel Cell Powered Prime Mover truck will be displayed at the Brisbane Truck Show in May 2023.
3. Province Resources (ASX:PRL)
Company Profile
Market cap: AU$44.9 million; share price: AU$0.37
Province Resources is developing the HyEnergy green hydrogen project in Western Australia. The project will use renewables such as wind and solar to produce hydrogen. The company also has various mineral exploration projects underway targeting green energy metals, such as vanadium, cobalt, nickel, copper and gold.
Pre-feasibility studies are currently underway on the HyEnergy project, including a marine geophysical survey to study a proposed port 20 kilometers north of Carnarvon.
Source: Grand View Research