The French Hydrogen Sector Is Developing at High Speed
---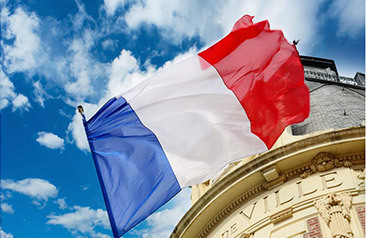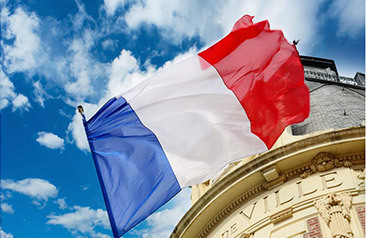 About ten French sites are among the winners of Important Projects of Common European Interest (PIIEC) dedicated to hydrogen. Emmanuel Macron wants to invest 9 billion euros for France to become a leader in carbon-free hydrogen.
.
"We benefit from a very strong momentum, not a day goes by that we don't talk about hydrogen." Philippe Boucly is delighted with the prosperous period that the French hydrogen industry has been going through for several months, even years now. The president of France Hydrogène takes as an example the number of members of his association which has increased from 120 in 2019 to 450 today, from large groups to start-ups and SMEs via local authorities.
To illustrate the change in dimension of French hydrogen, it suffices to return to the beginning of Emmanuel Macron's first five-year term. Five years ago, the Minister of Ecological and Solidarity Transition Nicolas Hulot planned an investment of 100 million euros in the development of this energy. Four years later, the Head of State increased the envelope of his hydrogen plan to more than nine billion euros over ten years within the framework of the France 2030 project to reach on this date.
Producers of electrolysers, tanks and fuel cells
This summer, the European Commission announced the 41 winners of the first PIIEC program (Important Projects of Common European Interest) dedicated to hydrogen in transport and called "Hy2Tech". Ten of them are French and will thus benefit from public funding of 2.1 billion euros, to which must be added 3.2 billion euros in investments from private players.
These "gigafactories" will set up in no less than seven French regions, everywhere in France, and generate more than 5.000 direct jobs according to figures communicated at the end of September by Elisabeth Borne. They are specialized in the production of equipment around this "energy of tomorrow" such as electrolysers (McPhy, Elogen, John Cockerill), hydrogen tanks (Plastic Omnium, Faurecia), means of transport (Alstom for trains or Hyvia for cars) or even fuel cells (Symbio, Arkema).
"Being part of this program allows us to go faster," insists David Holderbach, CEO of the company Hyvia, which produces light utility vehicles powered by hydrogen. We were created in June 2021 and we have the first homologated car 15 months later. . Without this aid, I might produce a car in three years…"
The Renault subsidiary will concentrate its investments on the Flins site (Yvelines) where it intends to increase its production of fuel cells tenfold (around 1.000 per year today), launch that of charging stations and install an electrolyser in order to test this equipment. from 2023. The enthusiasm is the same on the side of the company Elogen, which will build a factory in Vendôme (Loir-et-Cher) in which it will produce from 2025 "stacks", the heart of the electrolysers. "In addition to the partial financing of the new site, the PIIEC will also help us to accelerate our R&D to develop the electrolyzers of tomorrow with high-power stacks", explains the general manager Jean-Baptiste Choimet.
The creation of an ecosystem
One of the strengths of the French hydrogen sector is its ability to stimulate synergies between all its players, regardless of their size. Thus, most of the winners of Hy2Tech are large companies or structures appearing in large groups, but some are simple SMEs such as Elogen or McPhy which will develop new generation alkaline electrolysers near Belfort.
Above all, partnerships are forged between the winners themselves. For example, Symbio placed a large order with Elogen for an electrolyser producing one ton of hydrogen per day and which will be installed on its new site in Saint Fons (Rhône). Similarly, the tanks used by Hyvia are supplied by Faurecia and the company is also considering working with Plastic Omnium, which has chosen Oise to build a hydrogen tank factory. "We are developing an ecosystem", summarizes David Holderbach who has also started discussions with suppliers with a view to partnerships around the fuel cell.
"All the hydrogen players speak to each other very openly, whereas in the automotive sector there is much less collaboration, notes the CEO of Hyvia. We can be competitors on certain aspects but we still talk to each other because it may be in our interest to buy the raw material or the compressors together to improve quality and reduce costs.
The sector is also moving upmarket a little more thanks to "Hy2Use", a second PIIEC which should make it possible to stimulate the supply of renewable energies while still 90% of hydrogen is produced from fossil fuels. In particular, this PIIEC dedicated two large-scale French projects led by major players in the world of energy or gas. The first is called Air Liquide Normand'Hy, stems from a partnership with Siemens Energy and aims to build a 200 megawatt electrolyser in the Port-Jérôme industrial zone. The second, entitled Masshylia, is just as impressive and is led by TotalEnergies and Engie. It will consist of a fleet of photovoltaic panels of around one hundred megawatts accompanied by a 40 megawatt electrolyser.
"It is the whole chain that must be pulled"
While they are delighted with this significant acceleration, the vast majority of French hydrogen players agree that it remains focused on production, upstream. "One important thing is missing: support for uses," emphasizes Philippe Boucly. When we are a municipality or a transporter, we are told that we pollute a lot, but a hydrogen bus costs twice as much as a model running on diesel. The same is true for hydrogen LCVs which are three to a quarter times more expensive than petrol vehicles even if bonuses exist.
"It is the whole chain that must be pulled, supports the president of France Hydrogène. It is at the downstream level that we must subsidize more because if we pull the uses, we pull all the manufacturers.
An observation that can be observed in Jean-Baptiste Choimet himself: "Today, what is delicate in hydrogen is that we have people who would like to produce hydrogen with electrolyzers but do not take the leap because the volumes are not available, the costs are high and on the other hand there are companies upstream like ours which lack outlets and face significant costs. way to encourage manufacturers to take the plunge even if the hydrogen market is not yet developed.
To do this, the challenge is precisely to "change scale" according to Philippe Boucly, hence the orientation towards "gigafactories". "McKinsey believes that we are the world leader in hydrogen alongside Germany, China and South Korea," he adds.