Biden predicts bright future for hydrogen engines as Cummins unveils $1bn of new investment in the technology
---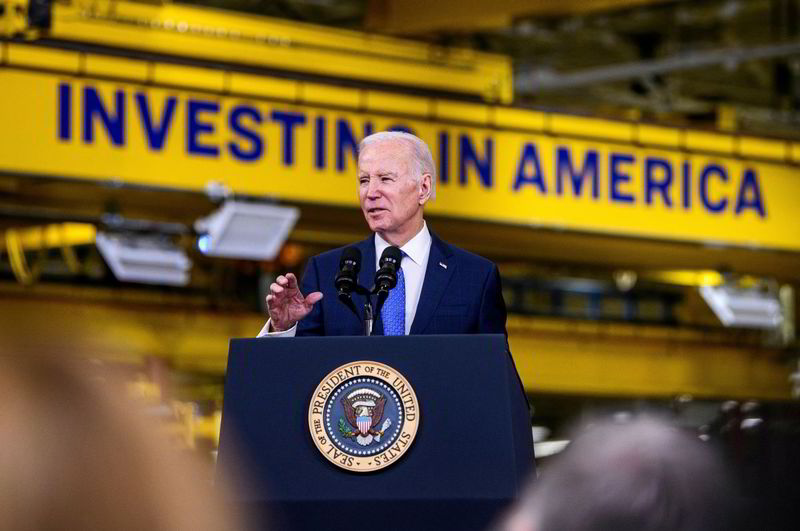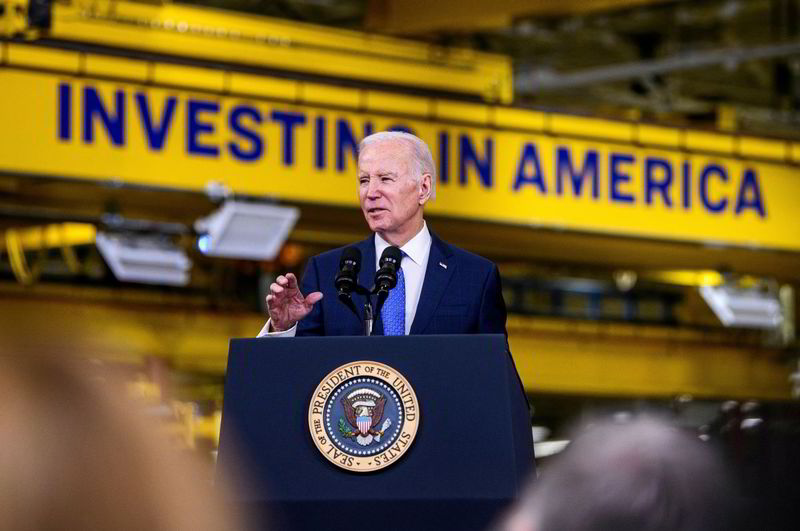 President also praises company's decision to build electrolysers in US on visit to its Minnesota factory, but ignores its larger overseas manufacturing plans
President Joe Biden yesterday predicted a bright future for hydrogen engines on a visit to manufacturer Cummins' factory in Fridley, Minnesota, shortly after the company announced new investments of more than $1bn in "fuel-agnostic engine platforms" that will "eventually" run on hydrogen.
"Trucks made in America with zero-emission engines will be powered by clean hydrogen," he said in a speech to workers and dignitaries.
"And, by the way, that includes Cummins, which just today announced that it will invest over $1bn at a plant [sic] in New York and Indiana and North Carolina to produce low-carbon, zero-emission engines for trucks."
Cummins had announced earlier in the day that the $1bn-plus investment will upgrade facilities at its existing engine manufacturing plants "to support the industry's first fuel agnostic engine platforms that will run on low carbon fuels, including natural gas, diesel and eventually hydrogen, helping decarbonise the nation's truck fleets today".
Cummins' head of hydrogen engines, Jim Nebergall, told Hydrogen Insight in January that freight companies wanted trucks powered by inefficient H2 engines because they will be cheaper to buy upfront than those using fuel cells or electric batteries — even though they would have higher running costs.
Biden also praised Cummins' decision — announced in October — to build electrolysers at the Fridley factory, which is just outside Minneapolis, starting with 500MW of annual manufacturing capacity, with the potential to scale up to 1GW in the future.
"When Cummins first manufactured hydrogen electrolysers, they had to make them overseas," said Biden, failing to point out that this was because the company had inherited the European production facilities of electrolyser maker Hydrogenics when it bought an 81% stake in the Canadian company in 2019.
"But now, thanks to the Inflation Reduction Act with the tax credits for renewable energy [and hydrogen], Cummins is going to manufacture these electrolysers here in America for the first time.
"You know, what we're seeing is a boon for American innovation, American industry, and it's good for the planet as well."
Of course, Biden failed to note that Cummins is also expanding electrolyser production at its Belgian factory to 1GW, and is building two new electrolyser factories in China and Spain, both of which will also start with 500MW of annual manufacturing capacity and will be expandable to 1GW.
"Instead of relying on equipment made overseas in places like China, the supply chains will be again made in America," he added.
"Cummins will build the technology that produces clean hydrogen. Companies and utilities across the country will use those products to make clean hydrogen."
Other companies are also planning to build electrolyser factories in the US on the back of the expected increase in demand due to the hydrogen tax credits, which will provide up to $3 per kilogram of H2 produced in the country.
For instance, Norwegian manufacturer Nel recently announced that it had taken a final investment decision to expand its electrolyser factory in Connecticut to 500MW, while compatriot HydrogenPro announced it would build a 500MW electrolyser plant in Texas that could later be scaled up to several gigawatts.
Source:Hydrogen Insight