More generous than US | Green hydrogen could fetch a fixed premium of up to €4/kg in EU's first competitive auction
---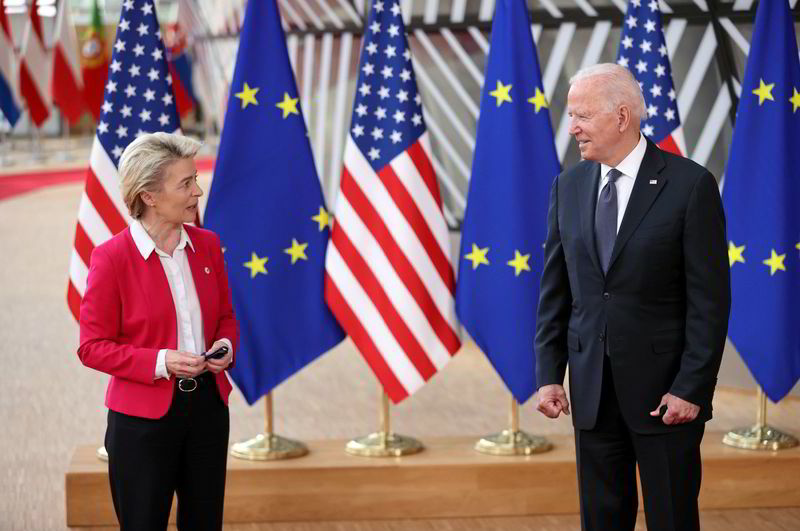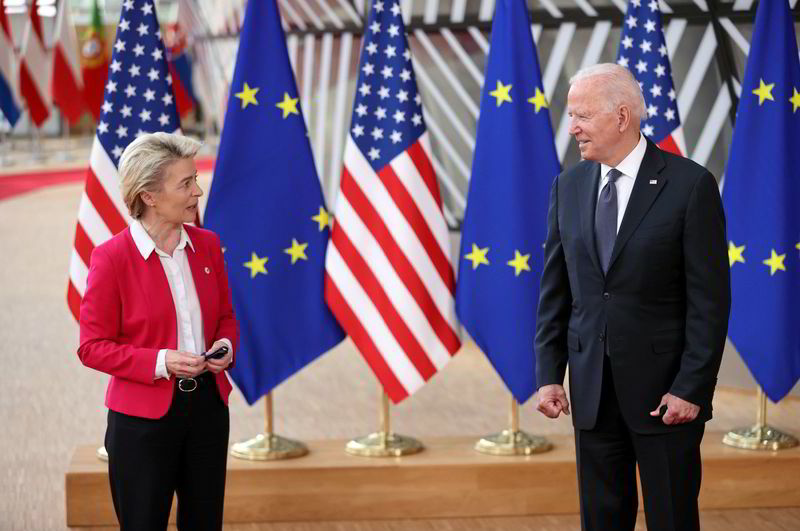 Draft terms and conditions for autumn's €800m bidding round whittle down entry criteria to late-stage renewable H2 projects
Green hydrogen producers could be able to bid for a fixed premium of up to €4 ($4.36) per kilogram of H2 in the EU's first competitive auction, potentially making Europe's subsidy regime more generous than the US hydrogen tax credits, which offer producers up to $3/kg.
Draft terms and conditions for the first €800m auction, a pilot for the big-ticket €3bn European Hydrogen Bank (EHB) programme due to launch next year, envisage the €4/kg as a price ceiling for bids, but in reality many producers may get far less than this.
The scheme is likely to be structured as "pay-as-bid" static auctions, with applicants submitting a single bid during the qualification phase for a ten-year fixed premium (in €/kg), which is then ranked compared to other bids on price. Successful applicants will be awarded the fixed premium they specified in their bid, up to €4/kg.
Bidders must have a project of at least 5MW of installed electrolyser capacity of any technology, and not bid for support of more than 33% the total €800m budget.
Importantly, the draft terms are designed to filter out early-stage projects, with the expectation that all successful projects reach 100% capacity within 3.5 years of the auction.
Failure to do so will result in the EU calling in a "completion bond" of 7.5% of total agreed support, which all successful bidders will be required to take out when they sign their fixed premium contracts. The mechanism will also discourage "non-serious" or "speculative" schemes, the rules state.
Tie breakers will be decided on size, with the project requiring the least overall support winning. If that does not settle the matter, it will be decided on geography, with the winner being the project in the country with fewer winning bids, and failing that the project closest to realisation will be picked.
The stated aim of the auction is to prioritise hydrogen production for use in the hard-to-abate industrial sectors, although the rules at present do not place any restrictions on potential offtakers. However, the EU said it would monitor the auctions closely to make sure that it does not overly support production for use in transport and refining.
Maren Preuß, hydrogen policy expert at electrolyser manufacturer Sunfire, calculated that the €4/kg ceiling could support a minimum of around 200,000 tonnes of green hydrogen production over the ten year contract, the equivalent to around 250MW of electrolyser capacity.
"Hydrogen development is picking up pace — after the definition of green hydrogen and the trilogue results on RED [Renewable Energy Directive] III this is a long-awaited and innovative tool," Preuß said in a LinkedIn post.
"It can give visibility on price formation and increase bankability — project finance beyond the initial €800m needs to be ensured.
"However, this is not the silver bullet for hydrogen ramp-up: Quota and other support schemes [eg, Important Projects of Common European Interest and carbon contracts for difference] are still important."
The price ceiling means that some European renewable hydrogen projects will be getting up to $1.36/kg more in subsidies than those in the US, who may be eligible for up to $3/kg as part of the H2 production tax credit (PTC) regime.
Source:Hydrogen Insight