HOERBIGER and HD Hyundai Infracore Cooperate on Hydrogen-Powered Combustion Engine
---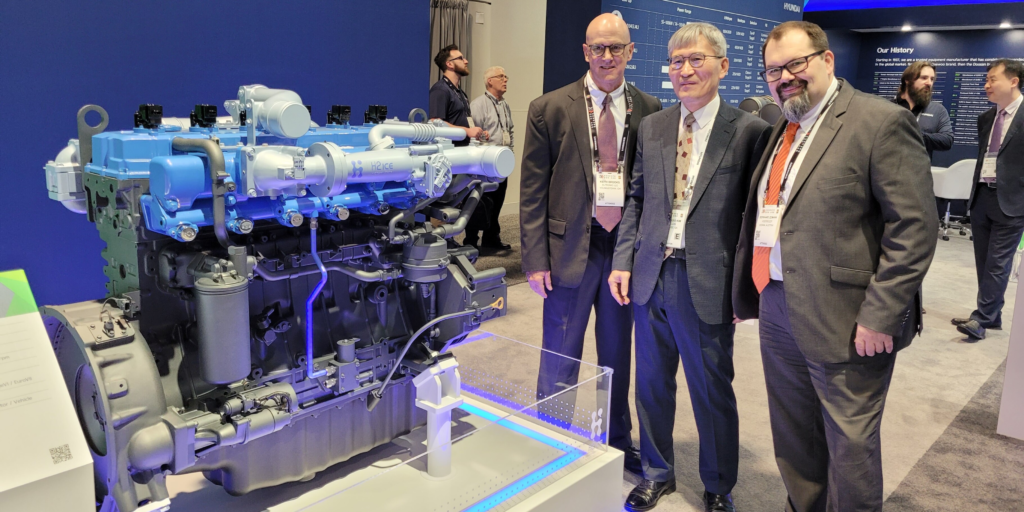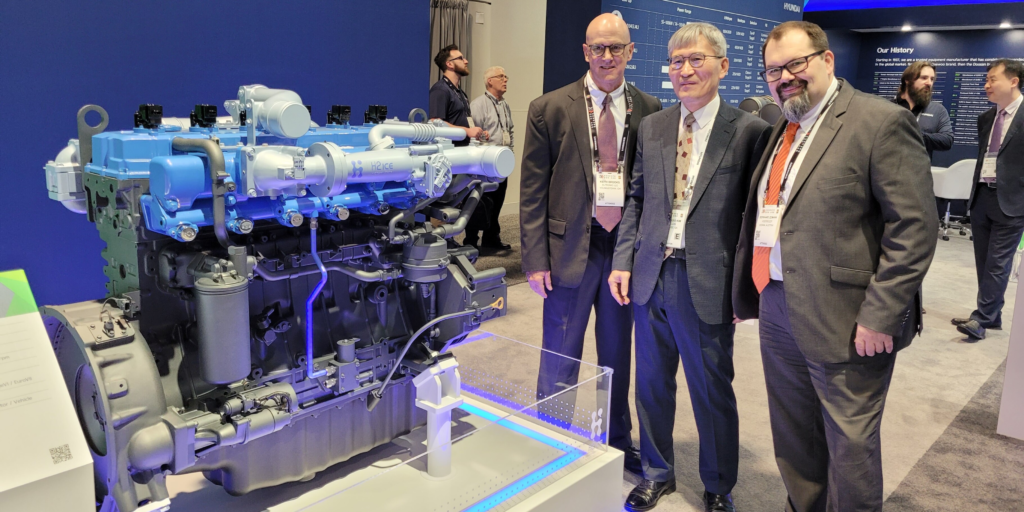 HOERBIGER and HD Hyundai Infracore cooperate on hydrogen-powered combustion engine.
This year's ConExpo in Las Vegas was full of surprises and amazing news. Among the stars of the exhibition was the hydrogen-powered internal combustion engine (ICE) from HD Hyundai Infracore equipped with H2PFI injectors made by HOERBIGER.
This hydrogen-powered ICE can produce a power output of 300 kW (402 HP) and will see mass production in 2025. It will be installed on buses, trucks and construction equipment. While meeting Zero CO2 and Zero Impact Emission requirements it is also 25-30% more economical than battery packs or fuel cells when vehicle price and maintenance costs are considered. One fueling of 10 minutes allows the vehicle to drive for a distance of up to 500 km (310.6 miles).
Bernhard Zemann, sasid:
We are proud to be able to support our valued partner HD Hyundai Infracore to develop a zero-carbon emission ICE and to bring it into mass production.
"We firmly believe that the hydrogen ICE has a place in the green energy future for mid to heavy duty applications. We hence continue our commitment to lead the way in fuel injection and ignition technology for hydrogen-powered ICEs".
Explore our website to learn more about HOERBIGER's hydrogen injection and ignition technology: www.hoerbiger.com/en/products-and-services/components-for-gas-engines/h2-injection.html. Visit also https://www.hd-infracore.com/en and learn more about HD Hyundai Infracore.
On the photo you can see from right to left Bernhard Zemann (Head of HOERBIGER Engine Technology), Joongsoo Kim (Head of Engine Division HD Hyundai Infracore), Keith Brooks (Senior Vice President of OEM Sales Altronic).
Source:Hydrogen Central