Korea and UK Boost Collaboration in Hydrogen and Other Clean Energy Sectors
---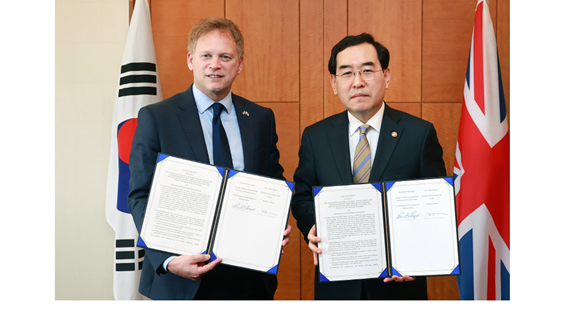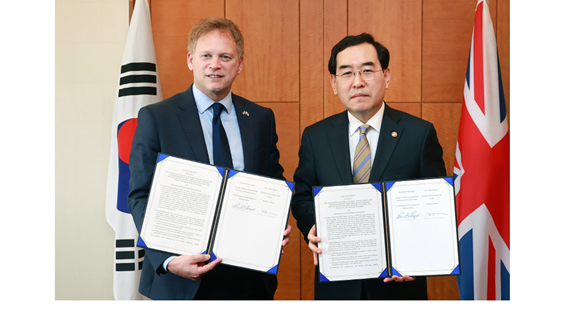 Korea and the United Kingdom have agreed to enhance their cooperation and exchanges in clean energy fields, including offshore wind, hydrogen, and nuclear power generation.
Minister Lee Chang-yang and his U.K. counterpart, Grant Shapps, Secretary of State for the Department for Energy Security and Net Zero, issued a joint declaration outlining the need for an energy transition from fossil fuels to low-carbon sources. They agreed to strengthen collaboration in the nuclear power plant sector, including the possibility of Korean businesses participating in constructing new plants in the U.K.
Lee said, "Korea has competitiveness in design, construction, and equipment manufacturing of nuclear power plants while the U.K. has strengths in the decommissioning of nuclear plants and nuclear fossil fuels. The two countries can cooperate in a mutually beneficial way."
The ministers also discussed various ways to collaborate in the nuclear power sector, including plant design, construction, equipment manufacturing, decommissioning, nuclear fuels, and small modular reactors (SMRs).
Furthermore, they agreed to expand exchanges in offshore wind power and hydrogen. Lee said, "We hope to expand bilateral cooperation by taking advantage of each country's strengths—Korea's manufacturing base and capabilities and U.K.'s experience in offshore wind power generation." He also highlighted Korea's experience and technology in hydrogen supply and the U.K.'s leading technology in hydrogen production.
The two countries also discussed cooperation plans to establish energy security and respond to climate change.
Source:FuelCellsWorks