Sinopec Plans 400km Green Hydrogen Pipeline From Inner Mongolia to Beijing
---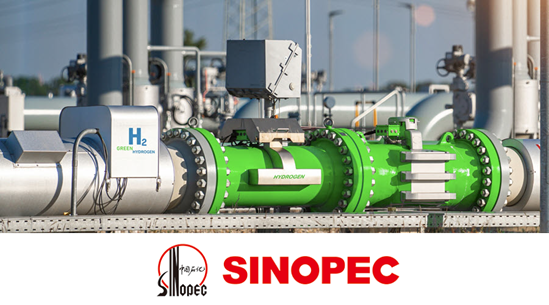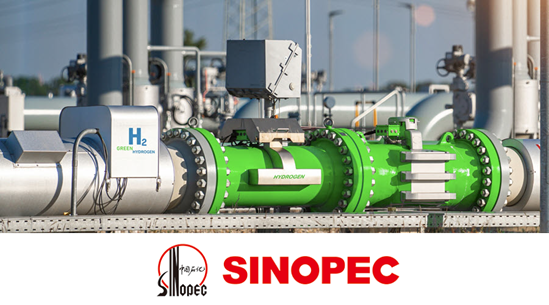 Sinopec, a Chinese state-owned company, intends to construct a 400km green hydrogen transmission pipeline connecting Ulanqab in Inner Mongolia to Beijing.
The trailblazing 400km pipeline will extend from the remote Ulanqab in Inner Mongolia to the bustling metropolis of Beijing, boasting an initial capacity of 100,000 tonnes per year, as stated by Sinopec chairman Ma Yongsheng. The pipeline design incorporates ports for integrating new hydrogen sources in the future.
Though China currently operates pipelines for "grey hydrogen" produced from fossil fuels, this initiative marks the nation's first "West to East" green hydrogen transmission line. Green hydrogen, generated by splitting water molecules using renewable electricity, is praised as a clean alternative to fossil fuels in industries that are difficult to decarbonize.
Sinopec, the state-owned oil and gas behemoth, is China's most prominent hydrogen producer. The company declared plans earlier this year to establish a green hydrogen facility in the Inner Mongolian city of Ordos, aiming for an annual capacity of 30,000 tonnes. In 2021, Sinopec also initiated a green hydrogen venture in Kuqa, located in the western Xinjiang region.
Last year, China's state planner announced an ambitious target of producing 100,000 to 200,000 tonnes of green hydrogen per year and deploying around 50,000 hydrogen-fueled vehicles by 2025, as part of the nation's extensive campaign to transition to renewable energy.
Source:FuelCellsWorks