Hive Energy and Enagás Plan Ambitious €10B Green Hydrogen Project in Albacete Spain
---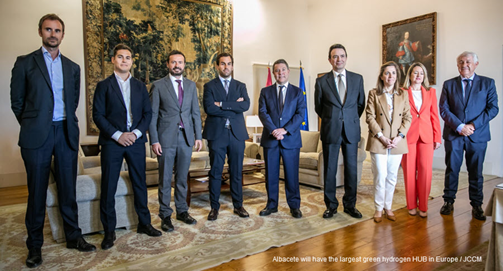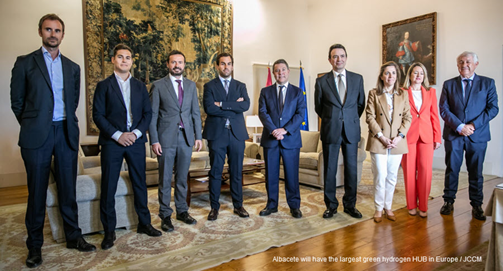 UK-based Hive Energy and Spanish energy company Enagás have joined forces to launch an ambitious green hydrogen project in Albacete, investing up to 10 billion euros.
The initiative focuses on producing, storing, and transporting green hydrogen, in line with the European Union's priorities. Both companies have entered into a collaboration agreement with the local government to execute the project.
This undertaking is expected to generate approximately 10,000 jobs, with roughly 20,000 hectares already allocated for its development. Construction could commence in 2025, with hydrogen production set to kick off in 2027. The project also encompasses the establishment of a gas pipeline linking Albacete with the Levante network.
Estanislao González, the director of the hydrogen project for Albacete, expressed his belief that the project could be transformative for the province. Enagás CEO, Arturo Gonzalo, emphasized that the company's role is to ensure the viability of a green hydrogen transport axis from Albacete to the Mediterranean via the Levante Axis. Enagás has already submitted the project in proposals for European projects of common interest.
José Luis Escudero, the Spanish Minister of Sustainable Development, has been overseeing the project for two years. He highlighted that a renewable hydrogen project demands a robust network of wind and photovoltaic energy parks, an area in which Castilla-La Mancha excels. The second requirement is a commitment to storage and transport infrastructures.
As the European Union has identified renewable hydrogen as a critical sector for decarbonizing the economy, Escudero suggests that Brussels might view it as a priority project. "This would put us in an advantageous position over other regions," he said.
The partnership between Hive Energy, Enagás, and the local government signifies a positive move towards achieving the EU's decarbonization objectives. The project's anticipated creation of thousands of jobs and substantial economic boost will undoubtedly have a positive impact on the region.
Source:FuelCellsWorks