Appalachian Regional Clean Hydrogen Hub Submits Multi-State Application for the Department of Energy's Hydrogen Hub
---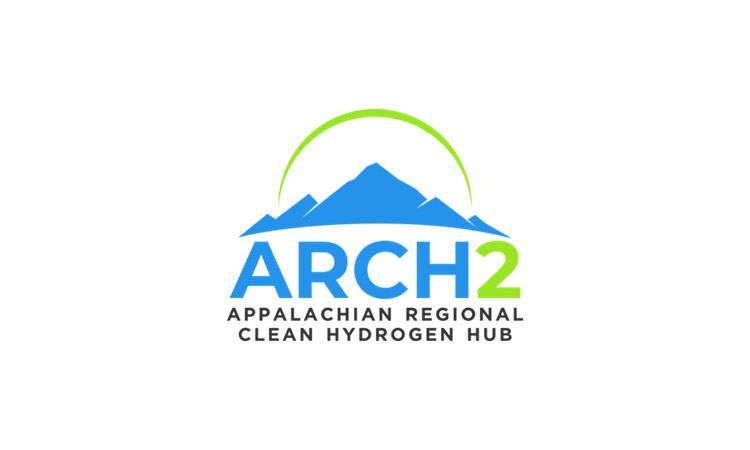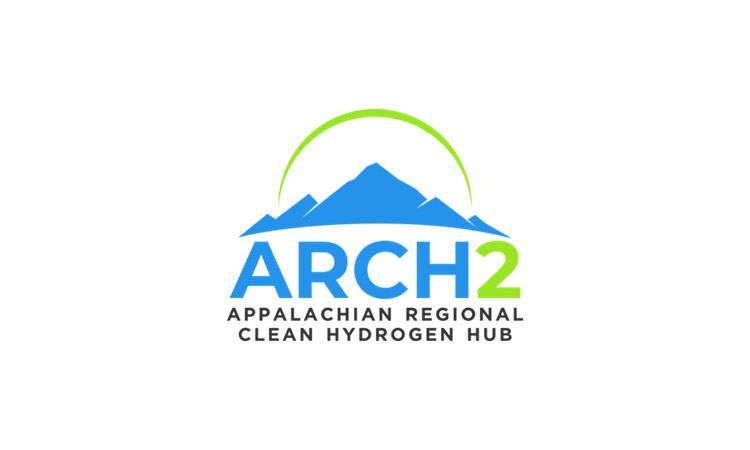 Appalachian regional clean hydrogen hub submits multi-state application for the Department of Energy's hydrogen hub.
The Appalachian Regional Clean Hydrogen Hub (ARCH2) team has submitted its application to the U.S. Department of Energy's (DOE) Office of Clean Energy Demonstrations (OCED) for the regional clean hydrogen hub Funding Opportunity Announcement (FOA) as designated in the bipartisan Infrastructure Investment and Jobs Act.
ARCH2 was formed through a partnership with the State of West Virginia, EQT Corporation, the nation's largest natural gas producer; Battelle and GTI Energy; with expertise executing clean energy programs for the federal government; and Allegheny Science & Technology (AST), a leading West Virginia energy technology consulting firm.
ARCH2 has grown to over 160 strategic partners and stakeholders, including private sector industry leaders, utilities, universities, non-profits, and transportation and state entities from Ohio, Kentucky, and Pennsylvania, interested in building a hydrogen economy in northern Appalachia.
Concentrated in Appalachian counties as defined by the Appalachian Regional Commission (ARC) across West Virginia, Ohio, Kentucky, and Pennsylvania, ARCH2 will leverage diverse regional resources to build a safe, sustainable clean hydrogen hub that can scale and integrate into a national clean H2 network.
The region is the ideal location for a clean hydrogen hub, due to its unique access to ample low-cost natural gas feedstock, vast industrial end-user demand, workforce and technology capability, and carbon sequestration potential.
The ARCH2 project portfolio includes a diverse group of partner companies poised to bring economic, environmental, and community benefits to Appalachia through participation in ARCH2.
Lead project development partners under ARCH2 include: Air Liquide, The Chemours Company, Clearway Energy Group, CNX Resources Corp, Dominion Energy Ohio, Empire Diversified Energy, EQT Corporation, Fidelis New Energy, First Mode, Hog Lick Aggregates, Hope Gas Inc., Independence Hydrogen Inc., KeyState Energy, MPLX, Plug Power, and TC Energy.
ARCH2 will help DOE's OCED achieve President Biden's goal of a 100% clean electrical grid by 2035 and a net-zero carbon emissions goal by 2050. In addition to providing cleaner, safer energy to the nation, a major component of the ARCH2 application is the Community Benefits Plan (CBP) which identifies the strategies that ARCH2 will use to proactively engage with the communities throughout the Appalachian region.
ARCH2 is a community-first Hub and will ensure that project area communities have input to community benefits and that opportunities are available to all. ARCH2 project participants collaborate to create and support good-paying jobs, workforce training, options for investment in communities, and Justice40 benefit flows.
ARCH2 was encouraged to submit a full application for the second round in December of 2022. Final award decisions by DOE OCED are expected to be announced in the Fall of 2023.
Toby Z. Rice, President and CEO of EQT Corporation, said:
Appalachian natural gas has some of the lowest GHG intensities in the world and uniquely positions our region to answer the world's call for cheaper, more reliable, cleaner energy.
"We believe the use of EQT's extremely low emissions natural gas to create clean hydrogen will help advance America's energy evolution to lower carbon solutions while reaffirming Appalachia's longstanding tradition of energy innovation."
Lou Von Thaer, Battelle President and CEO said:
Our team of world-class of organizations have collaborated and put together a strong and compelling application for a sustainable regional clean hydrogen program that meets government and industry objectives, addressing technical, commercial, and social justice goals in a highly transparent manner.
"We are proud to be part of such an initiative that will advance our country's long-term energy strategy."
Paula A. Gant, PhD, President and CEO, GTI Energy, said:
GTI Energy is thrilled to be part of the Appalachian Regional Clean Hydrogen Hub proposal which is designed to create significant benefits for the people and communities needing access to low-carbon, low-cost energy.
"Our expertise across the hydrogen value chain and strong collaborative partnership skills will assist ARCH2 in building a decarbonized, competitive economy in the Appalachian region."
Arria Hines, CEO, said:
AST has long supported the development of hydrogen as a fundamental building block of a clean energy future and I am encouraged by the comprehensive proposal the ARCH2 team has developed.
"ARCH2 will drive significant economic growth opportunities and will bring value to Appalachia. I am confident that our proposal will bring focus to DOE's vision of a hydrogen economy, and we will make Appalachia the nation's 'one-stop shop' for hydrogen. We look forward to seeing our proposed efforts come to fruition."
Mitch Carmichael, West Virginia Department of Economic Development Secretary said:
There is an abundance of opportunity for West Virginia with the hydrogen hubs.
"As the world continues to demand cheaper, cleaner, and more reliable energy, West Virginia is prepared to support this effort and continue to diversify and grow the state's energy portfolio. Additionally, landing a hydrogen hub will enable the state to continue as a leader in supplying the energy needs of the U.S."
About Battelle
Every day, the people of Battelle apply science and technology to solving what matters most. At major technology centers and national laboratories around the world, Battelle conducts research and development, designs and manufactures products, and delivers critical services for government and commercial customers.
Headquartered in Columbus, Ohio since its founding in 1929, Battelle serves the national security, health and life sciences, and energy and environmental industries. For more information, visit www.battelle.org.
About GTI Energy
GTI Energy is a leading research and training organization. Our trusted team works to scale impactful solutions that shape energy transitions by leveraging gases, liquids, infrastructure, and efficiency. We embrace systems thinking, open learning, and collaboration to develop, scale, and deploy the technologies needed for low-carbon, low-cost energy systems. www.gti.energy
Source:Hydrogen Central