Innovative H2 Sensors From Archigas Are Attracting Enormous Interest: "We Are Overwhelmed by the Great Response!"
---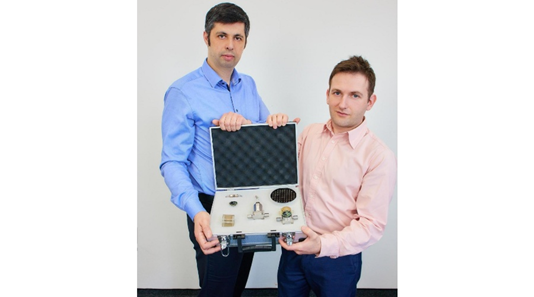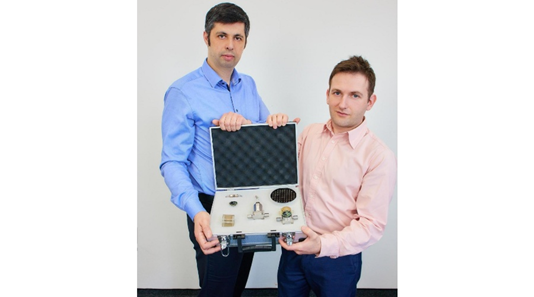 Rüsselsheim am Main – The development of hydrogen as a green energy carrier has been on everyone's lips for some time.
And the same now seems to be the case with Archigas' new innovative sensor technology for H2 analysis: "Since our first presentation a few weeks ago, we have been met with a very significant response. We are overwhelmed!", the developers and founders Illya Kaufman and Wladimir Barskyi are pleased to report. Since its launch, the young company with its new headquarters in Rüsselsheim near Frankfurt am Main has received daily inquiries from all over the world and from a wide variety of industries that are already using hydrogen or are planning to do so. This also confirms the assessment of scientific experts, who already at an early stage gave Archigas' analysis technology great potential.
Because if one wants to profit increasingly from H2 as an energy source, extremely precise, stable, compact and cost-effective sensors are also required across all stations. The development of a technological solution that exactly meets the specific requirements of the hydrogen industry was written into Archigas' specifications – and finally realized: Almost everywhere where H2 is produced, blended, distributed, stored and used for energy generation, the unique sensor technology can be used. For this purpose, Archigas has technically reimplemented the proven and precise thermal conductivity measurement principle (TCD sensors) and is producing for this purpose on the basis of MEMS technology (semiconductors based on silicon wafers), which in turn enables cost-effective mass production of identical sensors without costly calibration. "After the launch, we immediately received a number of inquiries from companies all over the world. From start-ups to medium-sized companies to major international corporations such as important electrolysis manufacturers or well known carmakers. We are pleased to be able to make a further contribution to the exploitation of hydrogen with our developments, and to be virtually kicking at open doors with industry," report physicists Barskyi and Kaufman.
Based on the developed sensors with their in sum unique features, Archigas manufactures gas measuring devices in various designs for, among other things, H2 production using electrolysis, input quality control and testing of gas purity as well as for the control and monitoring of gas mixtures. In addition, the uncomplicated handling of the devices makes it possible to quickly integrate the TCD OEM modules into customer plants such as gas chromatographs, synthesis gas plants and many others. In addition to special TCD solutions, Archigas also offers new concepts for gas type-independent mass flow measurement and for industrial vacuum and temperature measurement.
The great response to the sensor solutions now presented confirms not least the assessment of scientific experts who became aware of the potential of the developments at an early stage. For example, the two former students of the RhineMain University of Applied Sciences received project funding from the state of Hesse during the company's start-up phase due to their convincing sensor concepts. According to Barskyi and Kaufman, work on further innovations is ongoing.
More information about Archigas and its innovative measurement technology is available online at www.archigas.de.
Archigas is highly specialised in microsensor technology (MEMS) and gas analysis. Since its foundation in 2020, the company has developed sensor solutions, particularly in the fields of thermal conductivity, pressure measurement and flow measurement. Archigas's stated aim is to offer customers cost-effective plug and play solutions that reliably fulfil highly complex analysis tasks. Since 2022 the company has also been funded by the state of Hesse as part of its LOEWE programme ('State Offensive for the Development of Scientific and Economic Excellence'). This is to support work on the development of measuring devices suitable for the exploration of natural hydrogen and helium deposits. Despite international bids from the USA and elsewhere, Archigas GmbH decided to establish its headquarters in the Rhein-Main region, in order to help bolster the state of Hesse, and therefore Germany as a whole, as a location for business.
Source:FuelCellsWorks