Accelera Showcase Hydrogen Technologies at Hannover Messe for the First Time
---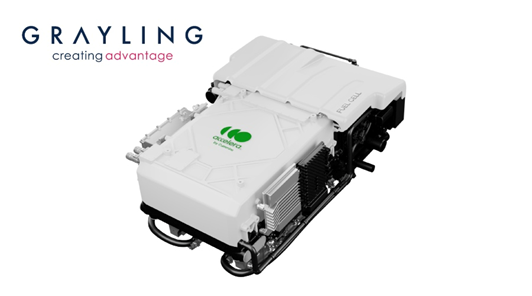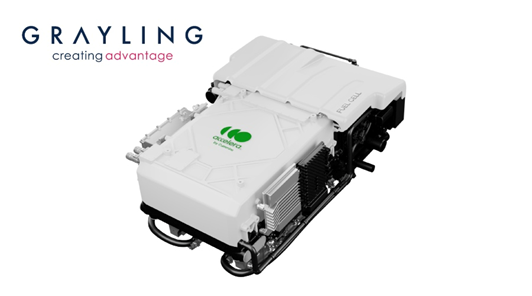 Hannover, Germany – Accelera™ by Cummins, a business segment of Cummins Inc. (NYSE: CMI), is displaying its complete hydrogen technology portfolio at Hannover Messe 2023 (17th – 21st April 2023), the world's leading trade fair for industrial sectors.
Accelera's range of hydrogen technologies provides end-to-end solutions to decarbonize various industries through hydrogen production, storage, transport and utilization for mobile and stationary applications – from heavy duty trucks to data centres.
"Hannover Messe is Accelera's first major European tradeshow as Cummins' zero-emission brand since our launch March 8th of this year," said Alison Trueblood, General Manager – Hydrogen and Fuel Cell Technologies at Accelera. "Our team is proud to offer a diverse portfolio of zero-emission technologies and solutions, backed by Cummins' global support network and a century of proven customer experience. Together we're in a new era of sustainability, working to secure a clean future for industries that were previously considered more challenging to decarbonize."
The Accelera booth can be found in Hall 13, Booth D59. On display will be the business segment's fourth-generation fuel cell engine, the FCE150. Featuring improved power density, efficiency and durability, the engine operates with zero greenhouse gas or criteria air emissions. Modular in nature, and stackable to generate a 300kW solution, its applications include heavy- and medium-duty trucks, buses, rail, off-highway equipment and marine.
"We are excited to see the steady adoption of hydrogen technologies and solutions across European countries, making it a leading region in growing the global hydrogen economy," said Piet Berens, Managing Director for Electrolyzers – EMEA, at Accelera. "Hydrogen infrastructure is key in achieving net-zero goals and we're continuing to scale our hydrogen products and solutions globally to support our customers' shift to a zero-emission future."
Accelera's showcase at Hannover Messe is reflective of its growing presence in Europe, including its recently opened Hydrogen Fuel Cell Systems Production Center in Herten, Germany, and new gigawatt-scalable electrolyzer plant in Castilla-La Mancha, Spain, set to open at the end of this year.
Accelera has a long history of advanced technology and engineering capabilities and innovates across a broad portfolio of market-leading renewable hydrogen technologies. It has been part of many of the world's hydrogen "firsts," including powering the world's largest PEM electrolyzer in operation at 20MW in Bécancour, Canada; the world's first megawatt-scale demonstration plant for storing wind energy in the natural gas grid in Windgas Falkenhagen, Germany; the world's first 100% hydrogen-powered passenger train fleet in Lower Saxony, Germany; and the world's first hydrogen refueling station for ships, cars, trucks and industrial customers in Antwerp, Belgium.
About Accelera™ by Cummins
Accelera by Cummins provides a diverse portfolio of zero-emission solutions for the world's most economically vital industries, empowering them to accelerate the transition to a sustainable future. Accelera, a business segment of Cummins Inc., is both a components supplier and integrator, focused on batteries, hydrogen fuel cells, e-axles, traction drive and electrolyzers. Accelera currently has operations in North America, across Europe and in China, with additional joint ventures that operate in the Netherlands and China. To learn more about Accelera, visit accelerazero.com.
Source:FuelCellsWorks