Sunfire to develop industrial-scale AEM electrolysers that produce 'cost-effective' green hydrogen
---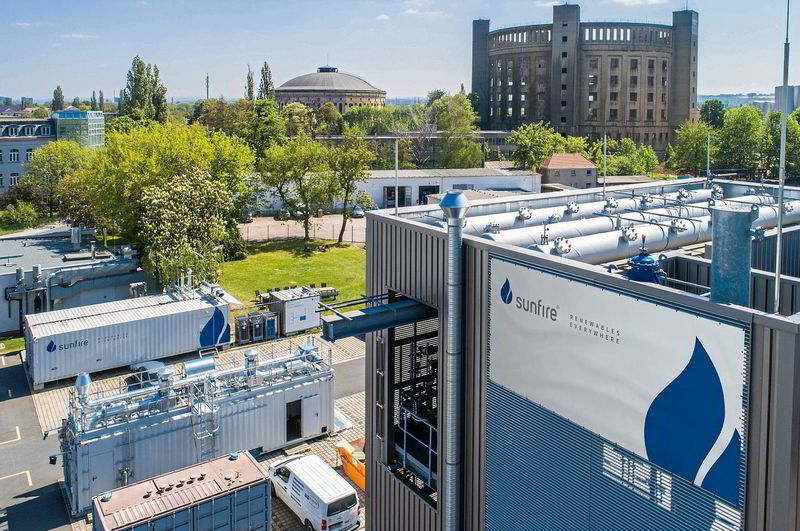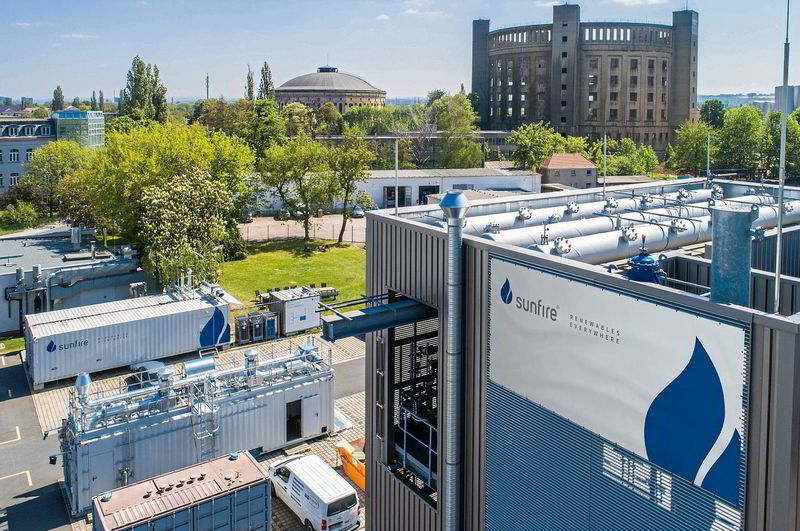 The German manufacturer, which currently makes pressurised-alkaline and solid-oxide electrolysers, has launched a research project with Fraunhofer Institute and other partners
German manufacturer Sunfire has today announced plans to develop an anion-exchange membrane (AEM) electrolyser suitable for industrial-scale applications.
The Dresden-based company currently produces both pressurised-alkaline and solid-oxide electrolysers, but claims that AEM technology — already being manufactured by companies such as Enapter, EvolOH and HydroLite — "has the potential to set new standards in the electrolysis market regarding both operating and investment costs".
This is because AEM electrolysis combines the low-cost attributes of alkaline electrolysers with the flexibility, high power density and high gas purity of polymer exchange membrane (PEM) electrolysers, which require expensive platinum group metals, Sunfire states.
"Thus, AEM electrolysis has the potential to set new standards in the electrolysis market regarding both operating and investment costs," it says.
The company has now launched Its "Integrate" project to develop and validate a new AEM electrolyser in the "upper double-digit kW range" — in conjunction with the Fraunhofer Institute for Manufacturing Technology and Advance Materials (IFAM) in Bremen, Canadian materials specialist Ionomr Innovations, the National Research Council of Canada, the Simon Fraser University in western Canada, and the University of Alberta.
Funding for the project has come from the German Ministry of Education and Research, although Sunfire has not stated how much has been given, only that it is enough money for another two and a half years of research.
Enapter, which is by far the largest producer of AEM electrolysers, produces small, modular, stackable 2.4kW machines about the size of a microwave oven, although it does offer 1MW systems made up of 420 AEM "cores".
Sunfire believes this sort of approach is insufficient.
"To produce cost-effective green hydrogen, industry and energy companies need efficient electrolyzers on a large scale," the company says.
Hergen Wolf, Sunfire's director of product management, adds: "AEM technology is currently only available in the single-digit kW range and, therefore, cannot be used for large-scale hydrogen projects in industry. Together with our partners, we will create the conditions for transferring this promising technology from the laboratory to industrial application."
Fraunhofer IFAM, a non-university research institute, will be responsible for designing and optimising "long-term stable, high performance non-platinum groups of metal catalysts for use in dilute alkaline environments", as well as optimising the porous transport layers that transport water, hydrogen and oxygen inside the electrolysers.
Sunfire will host a test stand to measure the AEM stack's performance, and Ionomr will provide its Aemion+ alkaline membranes.
Source:Hydrogeninsight