Pash Global and Erih Holdings Join Forces to Create a World-Leader Green Hydrogen Company
---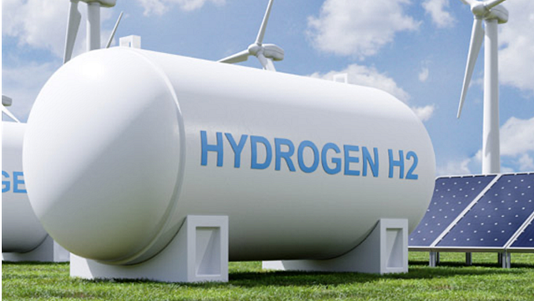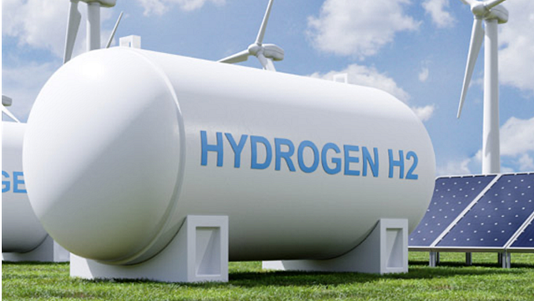 PASH Global (PASH), an impact investor and developer of clean power projects worldwide backed by commodities giant Trafigura, and ERIH Holdings (ERIH), a diversified global renewable investment company, are pleased to announce the creation of a 50-50 joint venture (the "JV") to develop and invest green hydrogen and ammonia projects totaling 5 GW of electrolyser capacity.
The project will be powered by 10 GW of renewable energy generation capacity such as solar, wind, and geothermal in Italy, Spain, Turkey, Greece, Serbia and Colombia by 2030 which will be entirely consumed for captive needs of round-the-clock power and intermittent energy for green hydrogen.
The next step is to work together with potential partners to develop commercial and technical concepts in the first two projects located in Turkey and Italy. ERIH has been acting as the project coordinator, bringing all of the relevant parties together and organizing partnerships between customers and the system operators that will transport the hydrogen to the customer's premises.
"Building the Next-Generation Utility is the vision of the JV"- said Akin Gunduz, CEO of ERIH Holdings. "Without hydrogen there can be no energy transition, no climate neutrality, and no move away from fossil fuels. Within this respect, for our hydrogen-related investments, we focused on opportunities that are likely to find their way to market in the next 5–10 years and are not as dependent on substantial, coordinated long-term government subsidies that have yet to be designated or allocated."- added Akin Gunduz.
"The JV presents an exciting opportunity that would bring together our unique strengths and provide a scalable platform to supply our customers with affordable, reliable and ever-cleaner energy." said Vine Mwense, Executive Director and Co-Founder of PASH Global.
"These are complex projects and there is still some way to go in terms of approvals, design, construction and commissioning but this is a major boost on the development of hydrogen in globally." – commented Akin Gunduz.
About PASH Global
PASH Global (PASH) is an impact investor in the clean energy sector. Headquartered in London, PASH was established in 2012 with the intention of using the latest innovations in technology to develop, finance, build, operate and maintain power assets globally. Trafigura, a market leader in the global commodities industry holds a majority shareholding in PASH. As an impact investor, PASH works beyond its bottom line to enhance the social and environmental impacts of its projects. Visit: www.pashglobal.com.
About ERIH Holdings
ERIH Holdings (ERIH) was created in 2008 to capitalize on the emerging opportunities in the global energy sector as the umbrella organization to integrate renewable energy and technology investments, energy trading, investment management companies of the group.For more information on ERIH Holdings, visit: https://www.erih.com
About Trafigura
Founded in 1993, Trafigura is one of the largest physical commodities trading groups in the world. At the heart of global supply, Trafigura connects the world with the vital resources it needs. Through our Oil & Petroleum Products, Metals and Minerals, and Power and Renewables divisions, we deploy infrastructure, skills and a global network to move commodities from where they are plentiful to where they are needed most, forming strong relationships that make supply chains more efficient, secure and sustainable.

Trafigura also owns and operates a number of industrial assets including a majority share of global multi-metals producer Nyrstar and fuel storage and distribution company Puma Energy; and joint ventures Impala Terminals, a port and logistics provider, and Nala Renewables, a power and renewable energy investment and development platform. With over 1,000 shareholders, Trafigura is owned by its employees and employs over 13,000 people working in 48 countries. For more information on Trafigura visit: https://www.trafigura.com
Source:FuelCellsWorks