HDF Energy Announces Strategic Partnership With DIGAS to Jointly Develop Hydrogen-Powered Freight Locomotives
---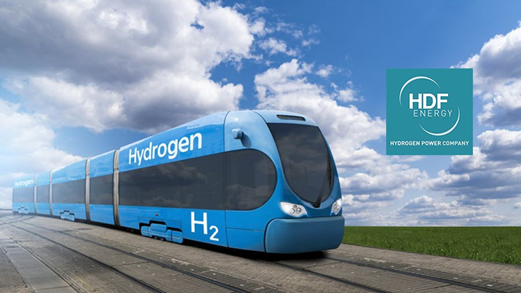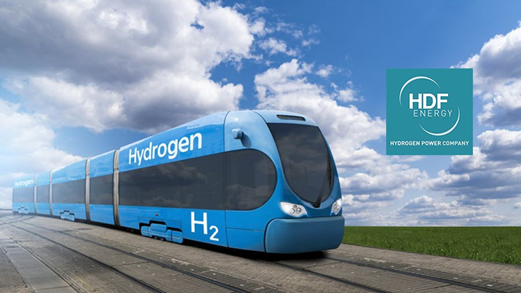 Bordeaux (France)– HDF Energy (Hydrogène de France), manufacturer of high-power fuel cells, has signed a strategic partnership with DIGAS, an expert in locomotive modernization. The two companies will combine their efforts, resources and expertise to accelerate the design and development of diesel locomotive modernization projects using hydrogen. To support this partnership, HDF also took a minority stake in the capital of DIGAS.
This partnership will create synergies between HDF and DIGAS to jointly design and develop hydrogen locomotives without CO 2 emissions in order to offer a real alternative to polluting diesel locomotives. This adaptation solution will provide their customers with sustainable benefits both environmentally and economically.
HDF Energy will capitalize on its expertise in the development of hydrogen infrastructure, based on 10 years of practical technical experience throughout the hydrogen value chain. In addition, the partnership will contribute to positioning the Company as a designer and manufacturer of high-power fuel cells for heavy mobility (rail and maritime). As a reminder, HDF already has initial experience in the rail sector in France with the HyShunt project carried out with Captrain, a subsidiary of the SNCF, for the development of the first hydrogen shunting locomotive.
Based in Latvia, DIGAS has 15 years of proven experience in engineering, certification and commissioning in the field of modernization of all types of heavy-duty vehicles, with a focus on the locomotive sector. It is the first company in the European Union to have succeeded in certifying a modernized locomotive with gaseous fuel.
Together, HDF and DIGAS will contribute to the rapid transition to hydrogen fueling in the railway sector. This technological evolution not only promotes a cleaner environment, but also offers competitive performance and operational advantages over traditional power solutions.
HDF also took a minority stake in the capital of DIGAS in order to support the partnership.
Source:FuelCellsWorks