QUANTRON Fuels Mobility Revolution with Hydrogen
---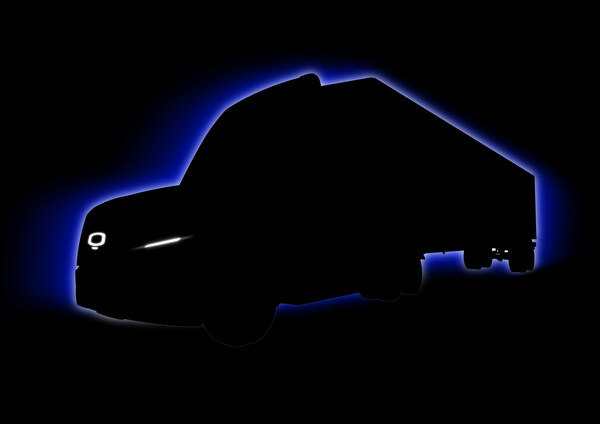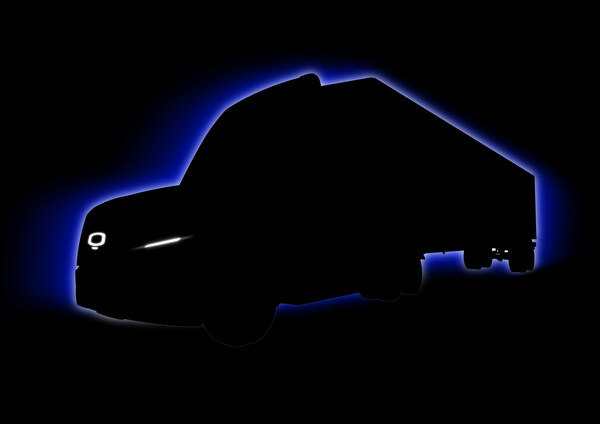 A gritty and growing team of Detroit entrepreneurs is unlocking the clean mobility future with hydrogen. Quantron US will be at the Advanced Clean Transportation Expo in Anaheim, California from May 2-4 to showcase its two-step solution for operators to easily transition to carbon-free hydrogen fleets.
It will show its hydrogen fuel-cell electric (FCEV) semi-truck, as well as expand on plans for Quantron-as-a-Service — a 360-degree turnkey service that gives fleet owners access to everything required to transition to hydrogen.
Rick Haas, Quantron US president and CEO, said:
Technological, social, and public policy forces are dictating that carbon-free mobility is the future.
"While these forces mount, fleet operators are left wondering how to make the transition. Electric vehicles only go so far for commercial industries that are transporting large amounts of goods over long distances. Weight, range, recharging times, and sufficient charging infrastructure are all hurdles that fleet operators need to account for. Our hydrogen solution overcomes all of it to unlock the future."
Created in 2019, Quantron AG is a spinoff of mobility pioneer Haller GmbH + Co KG. Haller started as a horse-drawn carriage business in 1882 and has been leading mobility transformations ever since. Quantron wasted no time building on that history. In Europe, the company currently supplies many customers – including IKEA – with battery and hydrogen-electric commercial vehicles.
Michael Perschke, Quantron AG CEO, said:
After we found some early success in Europe, we started considering the vast potential for hydrogen fuel solutions in North America.
"North American-based businesses depend on heavy cargo loads over long routes. Battery technology can't reliably do that on its own, but hydrogen unlocks the future."
Quantron US is building Class 8 hydrogen fuel-cell trucks from its headquarters outside Detroit. The hydrogen fuel-cell trucks eliminate range anxiety so that fleet owners can have the confidence to travel long-distance routes. When complete, Quantron expects its trucks to offer a range of about 750 – 850 miles.
Haas started in 2022 as a team of one from his home/business in suburban Detroit, but that changed shortly after the company's founding when it signed an agreement for an order of up to 500 Class 8 trucks with hydrogen fuel-cell electric powertrains. Haas leaned on 40 years of experience to recruit a small team of veteran vehicle engineering experts.
It's since been an all-hands-on-deck effort to develop and deploy the first hydrogen-fueled truck. Quantron's truck uses both a fuel cell and a moderately sized battery to optimize vehicle performance, gradeability, and range. The two power sources work together to manage the vehicle depending on specific road conditions. In the midst of outfitting a Class-8 tractor with its hydrogen fuel cell technology, Quantron is bringing the vehicle to the ACT Expo.
"The vehicle will help open up people's eyes to the immense benefits that hydrogen provides," added Haas. "But the turnkey service we offer to fleet owners is what really unlocks the future. Quantron has designed a way to overcome the major cost and infrastructure challenges that severely limit other alternative energy solutions."
By packaging best-in-class systems in the vehicle with its 360-degree service, Quantron makes it simple and convenient for fleets to begin the transition to clean hydrogen. Quantron-as-a-Service provides vehicles, fuel, and service to fleet operators under a simple per-mile pricing structure. It will soon announce additional details to expand on the service.
Quantron will showcase the current stage of its hydrogen fuel-cell electric semi-truck, along with additional information on Quantron-as-a-Service, at the ACT Expo in booth 5683 on May 2-4 at the Anaheim Convention Center in Anaheim, California.
About Quantron US, Inc.
Quantron US, Inc., a subsidiary of the Germany-based Quantron AG, will bring hydrogen-powered FCEV trucks and QaaS, a platform that provides 360° customer-centric solutions, to meet the fast-growing demand in the US market. Based in Auburn Hills. Michigan, it will combine Quantron AG's proven expertise with the engineering and technology ecosystem in Michigan that continues to be in of the world's great development centers for advanced mobility solutions.
About Quantron AG
Quantron AG is a platform provider and specialist for sustainable mobility for people and goods; in particular for trucks, buses and vans with fully electric powertrains and H2 fuel cell technology. As a high-tech spinoff of the renowned Haller KG, the German company from Augsburg in Bavaria combines over 140 years of commercial vehicle experience with state-of-the-art e-mobility know-how and positions itself globally as a partner to existing OEMs.
With the Quantron-as-a-Service Ecosystem (QaaS), QUANTRON offers an overall concept that covers all facets of the mobility value chain: QUANTRON INSIDE includes a wide range of both new vehicles and conversions for existing and used vehicles from diesel to battery and hydrogen electric powertrains using the highly innovative QUANTRON INSIDE technology.
QUANTRON CUSTOMER SOLUTIONS ensures digital and physical aftersales solutions with a Europe-wide network of 700 service partners, as well as a service offering for maintenance, repair and spare parts, telematics and in-cloud solutions for remote diagnostics and fleet management.
Customers receive individual solutions: rental, financing and leasing offers such as training courses and workshops at the QUANTRON Academy. In the future, QUANTRON ENERGY & POWER STATION will realize the production of green hydrogen and electricity as a platform. To this end, Quantron AG has joined forces with strong global partners. This Clean Transportation Alliance also forms an important building block for the supply of vehicles with the necessary green charging and H2 refueling infrastructure.
Highlights:
Quantron US is showcasing a two-step solution to unlock a clean mobility future with hydrogen at the ACT Expo 2023
Quantron's hydrogen fuel-cell electric (FCEV) semitruck, currently under development, can travel ranges unmatched by other clean-energy options
A new announcement will also expand on Quantron's per-mile pricing model that makes it easy for operators to transition to hydrogen fleets
Source:Hydrogen Central