South Korea's first blue hydrogen project completed, alongside nation's largest H2 refuelling station
---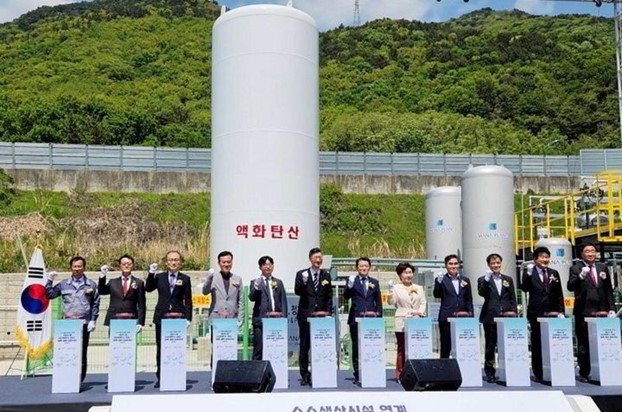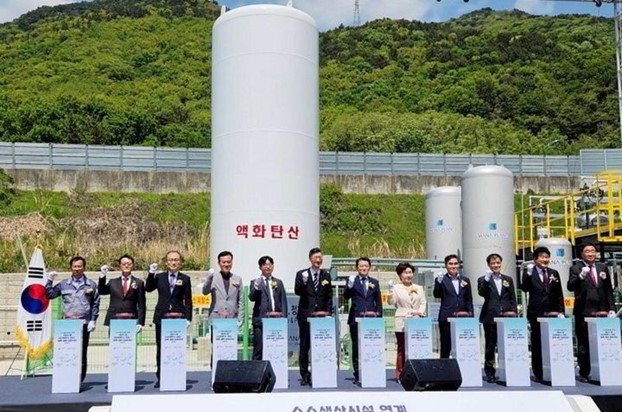 The first blue hydrogen project in South Korea has been completed, producing H2 from natural gas with the CO2 captured, liquefied and used at a nearby water treatment plant.
The hydrogen produced at the 3bn won ($2.24m) pilot facility in the southern city of Changwon will be used at a new adjacent H2 filling station — the largest in the country — to refuel buses and trucks.
Half of the cost of the pilot project — which will be able to produce up to one tonne of hydrogen per day — came from the Ministry of Environment, with the other 50% paid by the city of Changwon.
The adjacent filling station — consisting of three pumps at the city bus garage, able to provide up to 300kg per hour — was actually more expensive than the blue hydrogen pilot, costing 8bn won, with 4.2bn won provided by the Ministry of Environment and the remaining 3.8bn won coming from its operator, Korean H2 refuelling company Kohygen (Korea Hydrogen Green Energy Network).
Changwon currently operates 44 hydrogen buses and plans to introduce "more than 40 hydrogen buses and hydrogen trucks this year".
The new filling station, which could theoretically fill up to 15 buses an hour, is "expected to serve as an opportunity to promote the supply of hydrogen commercial vehicles," the ministry said in a statement.
CO2 captured at the facility will be transported to a water purification plant in the city, where it will be injected into sewage water to treat "suspended solids". As the CO2 will be absorbed in the process, none of the greenhouse gas is expected to reach the atmosphere.
"We are taking a step towards realising carbon neutrality from grey hydrogen produced by reforming natural gas, which is a fossil fuel, to blue hydrogen that captures and utilises carbon," said vice-minister of environment Yu Je-cheol.
"We will also continue to expand large-capacity hydrogen charging stations in cooperation with local governments and companies to expand the supply of commercial hydrogen vehicles."
Source:HydrogenInsight