Fuelcell Energy Takes Step Toward Commercializing Carbon Capture Technology With Exxonmobil
---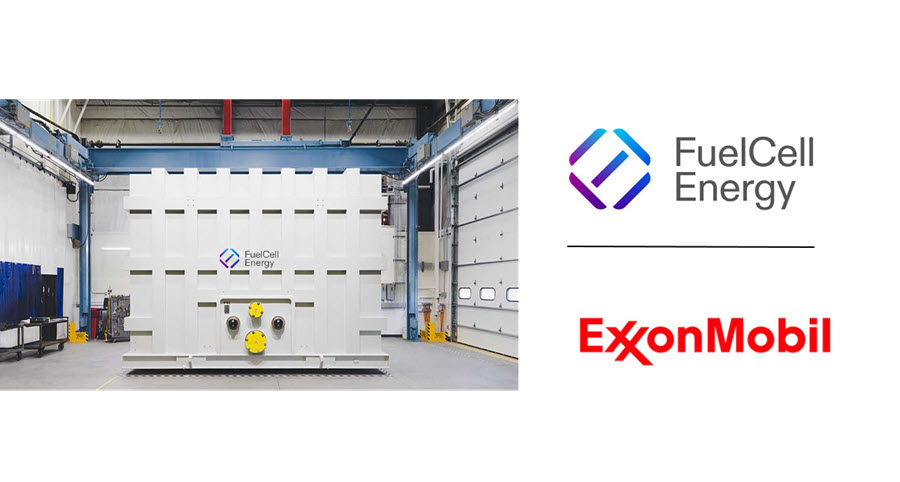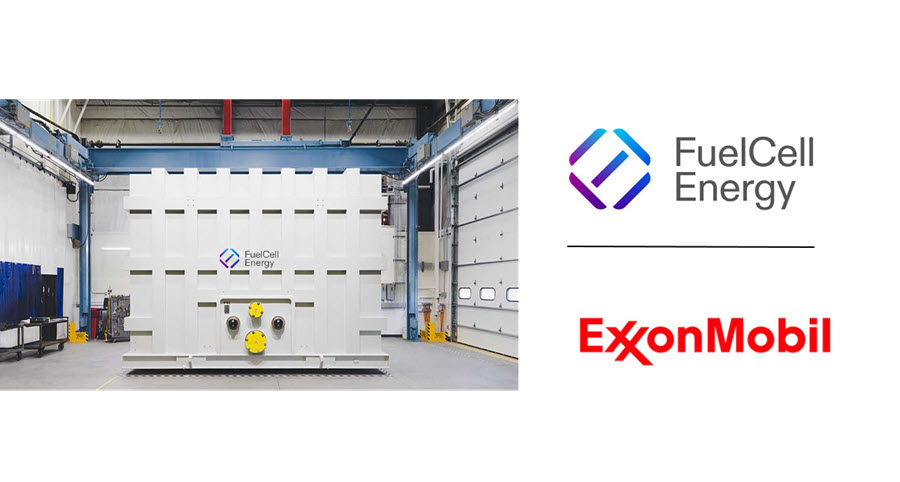 DANBURY, Conn. — FuelCell Energy, Inc. has received an order from ExxonMobil for long-lead fuel cell stack module equipment and engineering support required to implement a potential demonstration of modular point source carbon capture at an ExxonMobil facility.
While ExxonMobil has not yet made a final investment decision, this order advances critical-path equipment procurement and module engineering work. The commercial demonstration project is anticipated to be a full scale prototype of the modules used in large-scale systems for industrial and commercial point source carbon capture applications.
"FuelCell Energy continues to gain confidence in achieving large scale commercialization of FuelCell Energy's carbonate technology for industrial and commercial point source carbon capture. We believe that this technology will address one of the largest environmental challenges of today, CO2 emissions from industrial and commercial exhaust streams and power generation," said Jason Few, President and Chief Executive Officer of FuelCell Energy.
"We see market demand across various commercial and industrial segments to scale and commercialize our unique carbon capture solution, which captures carbon dioxide from various exhaust streams, while generating additional power and hydrogen. We believe our carbon capture solution is the only solution that can capture carbon while producing electricity and hydrogen at the same time. Traditional amine solutions penalize power output by 20-35% of total power production," added Few.
The modules will use carbonate fuel cells to efficiently capture and concentrate carbon dioxide streams. Combustion exhaust from an external source, like a flue stream, will be directed to the fuel cell, which electrochemically reacts fuel and air to produce power, while capturing and concentrating carbon dioxide for utilization or permanent storage. The modular design enables the technology to be deployed at a wide range of locations, operate at high efficiency, and advance business goals at hard-to-decarbonize industrial and commercial applications.
About FuelCell Energy
FuelCell Energy, Inc: FuelCell Energy is a global leader in sustainable clean energy technologies that address some of the world's most critical challenges around energy, safety and global urbanization. It collectively holds more than 450 fuel cell technology patents in the United States and globally. As a leading global manufacturer of proprietary fuel cell technology platforms, FuelCell Energy is uniquely positioned to serve customers worldwide with sustainable products and solutions for businesses, utilities, governments and municipalities. The Company's solutions are designed to enable a world empowered by clean energy, enhancing the quality of life for people around the globe.
Source:FuelCellsWorks