Enagas and CIP to invest €1.7bn in 500MW Spanish green hydrogen project that will turn grey ammonia green
---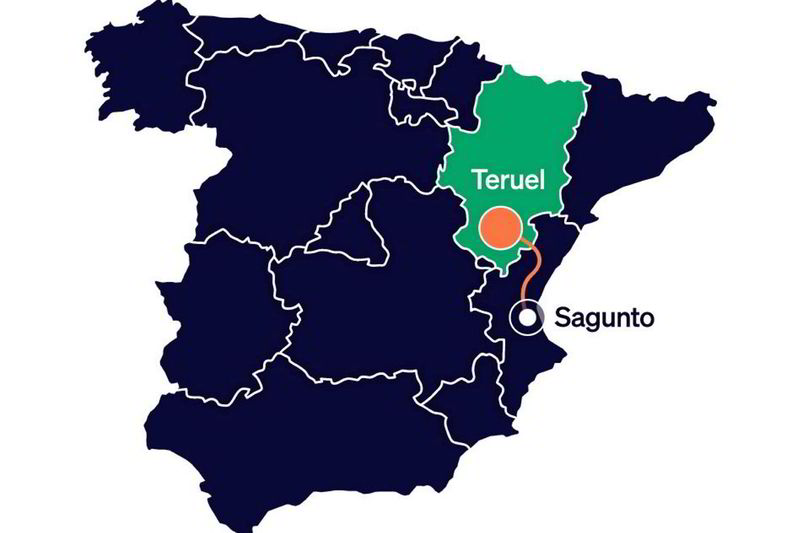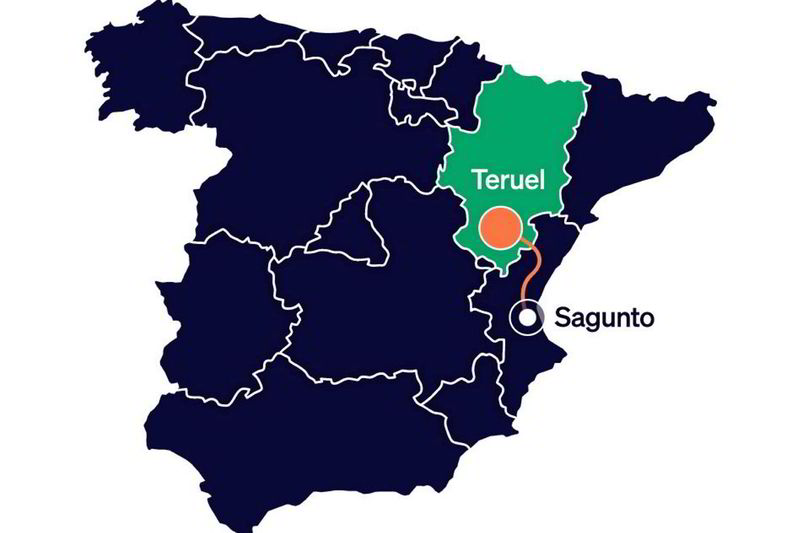 The H2 from the facility, powered by 1.1GW of onshore wind and solar, will be sent along a 221km pipeline to an existing fertiliser plant
Spanish gas transmission company Enagás and Danish investment fund Copenhagen Infrastructure Partners are to invest €1.7bn in the 500MW Catalina green hydrogen project in Spain, which will be powered by 504MW of onshore wind and 571MW of solar power.
Most of the roughly 55,000 tonnes of renewable H2 produced annually by the 500MW of electrolysers will be pumped along a 221km dedicated hydrogen pipeline to an existing Fertiberia fertiliser plant in the town of Sagunto, where it will be used to produce 800 tonnes per day of green ammonia — replacing the grey ammonia made at the site from unabated natural gas.
The project, near the town of Andorra — not be confused with the nearby microstate of the same name — is expected to reach a final investment decision next year, with construction starting in 2025, and be fully operational by the end of 2027.
The developers also hope to expand the project to 2GW of electrolysis by the end of 2030.
Hydrogen not required by fertiliser maker Fertiberia — an estimated 5,000-15,000 tonnes per year — will be injected into the local gas distribution network, as part of a "pre-agreement" with utility Naturgy, according to the project website.
The deals with Fertiberia and Naturgy ensure the project's "economic viability", the website adds.
On Tuesday, the president of the local Aragon region, Javier Lambán, announced that his governing council would approve the project later this month.
While many potential zero-emission uses of green hydrogen, such as transport and heating, face competition from cheaper electric alternatives, there is no carbon-free alternative to replace its use as a chemical to produce fertiliser.
About 90 million tonnes of grey hydrogen are currently manufacturing each year for its chemical properties — mainly in the production of fertiliser and in oil refining — producing about the same level of annual greenhouse gas emissions as the UK and Indonesia combined.
Source:Hydrogen Insight