South Korea signs deal with Samsung, Hyundai and others to put 2,000 hydrogen commuter buses on its roads by 2026
---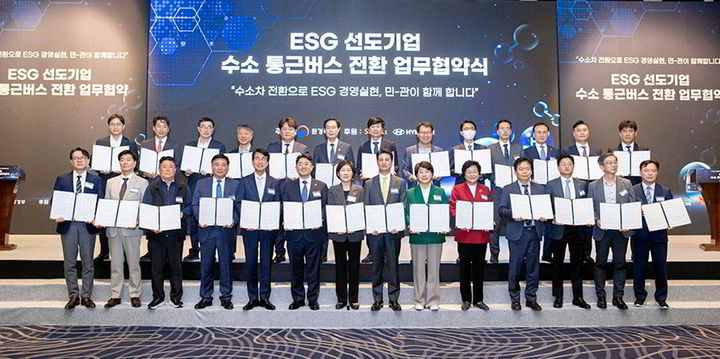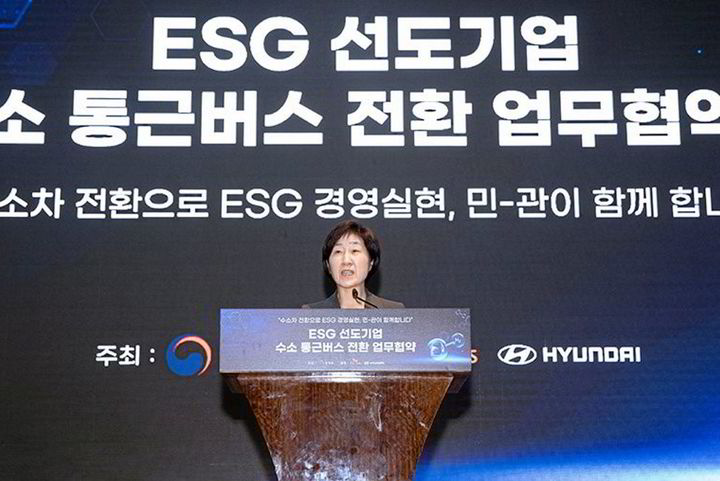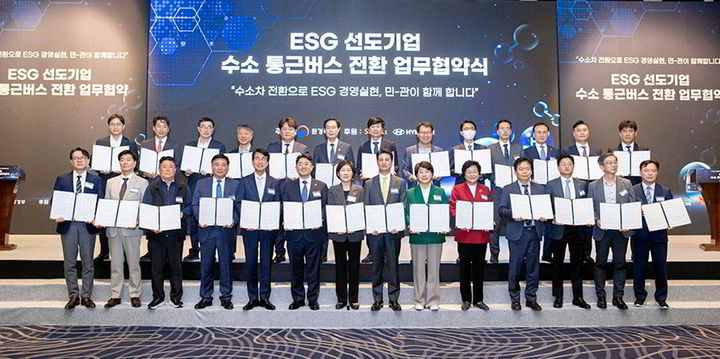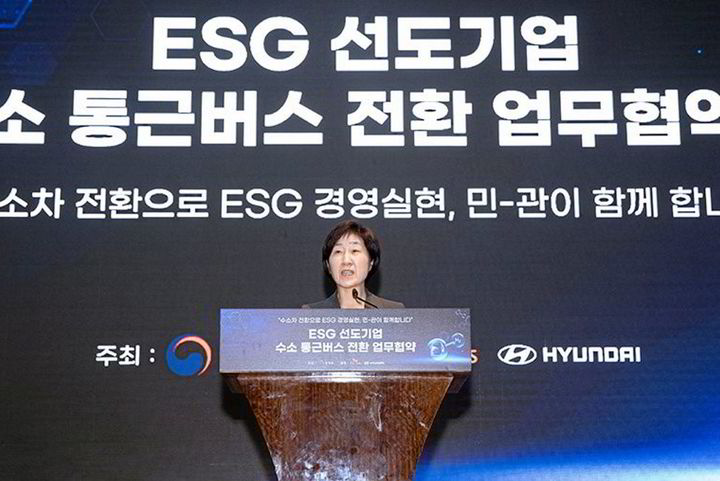 A total of 26 companies and local administrations, as well as the national government, vow to put plan into action
South Korea has signed a "business agreement" with 14 companies — including conglomerates Samsung, Hyundai and SK Group — and 12 local governments to put 2,000 hydrogen-powered commuter buses on the nation's roads by 2026.
The country — which aims to build itself a "hydrogen economy" based on highly polluting grey H2 before switching to the green variety at a later date — had 283 hydrogen "semi-public" city buses in operation at the end of 2022, but no long-distance H2 coaches to bring commuters to the cities, according to a Ministry of Environment press release.
"This business agreement is expected to be a turning point in which the subject of hydrogen bus introduction expands from public institutions to private companies... and it is expected to serve as an opportunity to accelerate the popularisation of hydrogen buses," it said.
"Hydrogen vehicles have the advantage [over battery-electric alternatives] of short charging times and long mileage... charging is completed in 10-20 minutes for hydrogen buses, and can travel more than 500km on a single charge."
The deal also has an interim target of "250 or more" hydrogen commuter buses to be in operation by the end of this year.
Under the terms of the agreement, signed by minister of environment Han Hwa-jin, her ministry will provide policy and financial support for the purchase of the buses, along with expansion of the hydrogen fuelling network.
The 12 local governments — namely Seoul, Incheon, Busan, Gyeonggi, Chungbuk, Gyeongbuk, Seongnam, Pyeongtaek, Icheon, Cheongju, Pohang and Gumi — will "strive to secure sufficient purchase subsidies and timely execution for prompt conversion of hydrogen buses, while actively cooperating so that the hydrogen charging base can be expanded quickly".
The 14 companies — seven of which are private transportation firms, with the remaining seven providing equipment and services — will "do their best to convert commuter buses to hydrogen".
Hyundai Motor Company "produces and supplies hydrogen buses in sufficient quantities to achieve the agreement's goals without a hitch", says the press release, while "SK E&S installs liquefied hydrogen filling stations at the right places to avoid charging inconvenience when operated hydrogen commuter buses".
In addition to Hyundai and natural-gas-focused SK E&S, the participating companies are Samsung Electronics, steel maker Posco, engineering offshoot Posco E&C, and SK Group subsidiaries SK Siltron (a semiconductor manufacturer) and computer-chip maker SK Hynix.
The transportation companies are the National Chartered Bus Transportation Business Association, Busan Chartered Bus Transportation Business Association, Zero Cool Tour, New Zero Cool Tour, Shin Baekseung Travel Agency, Capital Tour and Woojin Tour.
Source:Hydrogen Insight