HANYANG AND LINDE TO CREATE BLUE HYDROGEN PRODUCTION CLUSTER IN JEONNAM
---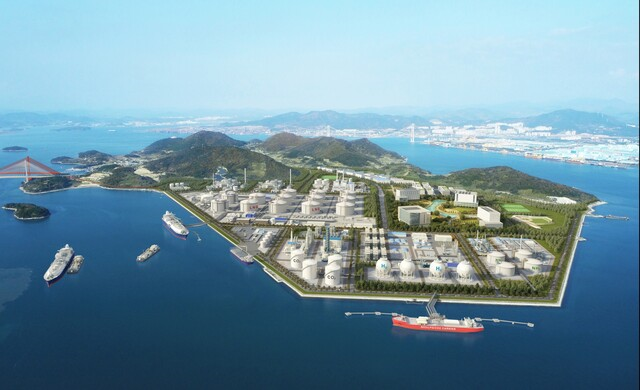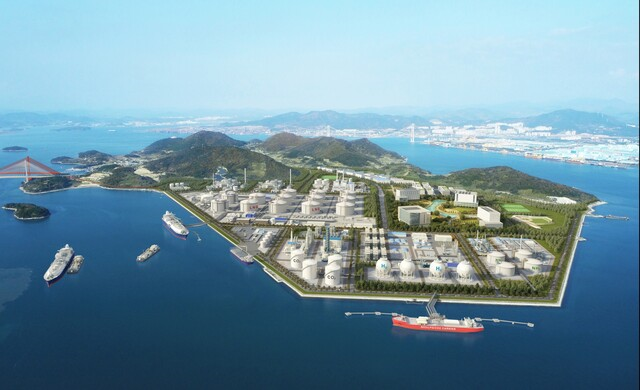 Hanyang Co., Ltd., a leading South Korean company, has announced its entry into the hydrogen business by partnering with Linde, the world's largest industrial gas production company based in Germany.
The collaboration aims to establish a blue hydrogen production cluster in Jeonnam, South Korea. Blue hydrogen refers to hydrogen produced from natural gas, with the carbon emissions generated during the extraction process captured and stored separately.
The investment agreement, valued at $8 million (KRW 1.640 trillion), was signed between Hanyang and Linde in Frankfurt, Germany. The agreement outlines the creation of a blue hydrogen production cluster in Linde, located in South Jeolla Province, and Yeosu Myodo, also in South Jeolla Province. The signing ceremony witnessed the presence of Hanyang Representative Kim Hyung-il, Senior Vice President Sean Durbin Linde, Linde Korea CEO Seong Baek-suk, Jeonnam Governor Kim Yong-rok, and Vice Mayor Kim Jong-ki.
Linde, as the world's leading industrial gas producer, brings extensive expertise in hydrogen and ammonia production, as well as carbon capture and storage technologies. The collaboration with Hanyang signifies a significant step towards the development of the clean hydrogen industry and the realization of carbon neutrality.
The joint project aims to construct a hydrogen production facility with a capacity of 8,000 tons by 2030. Additionally, a hydrogen-mixed cogeneration power plant, along with carbon capture, liquefaction, and storage facilities, will be established at the Yeosu Myodo Port Redevelopment site. This strategic location will also serve as the Northeast Asia LNG (liquefied natural gas) hub terminal, highlighting the potential for a comprehensive energy ecosystem.
Hanyang's long-term vision involves diversifying its energy portfolio by incorporating renewable energy sources such as solar and wind power. The company aims to evolve into a global comprehensive energy company, contributing to the transition towards a sustainable and decarbonized future.
The creation of the blue hydrogen production cluster in Jeonnam holds great promise for the clean hydrogen industry and the goal of carbon neutrality. By utilizing carbon capture facilities, Hanyang and Linde are establishing a crucial foundation for the future development of clean energy technologies and sustainable practices.
Source:Energynews