Hynion as and h2x Global Ltd. Team Up to Fuel the Future of Transportation
---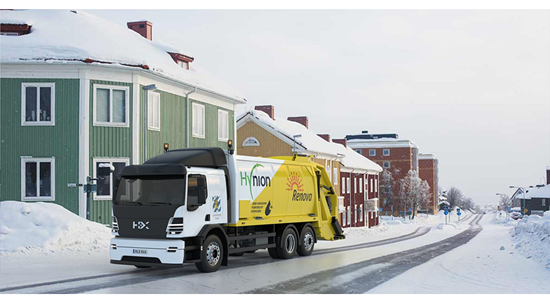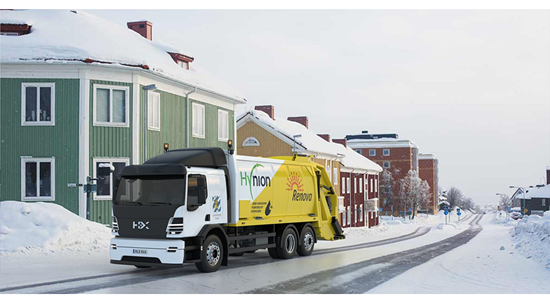 Hynion AS, the top hydrogen fuel supplier in Scandinavia, has just entered into an exciting partnership with H2X Global Ltd., the leading Australian manufacturer of hydrogen fuel cell vehicles.
Together, Hynion and H2X Global are joining forces to establish commercial fleets of hydrogen-powered vehicles and the necessary infrastructure to keep them running. Hynion is already the no. 1 hydrogen fuel supplier in Scandinavia, providing refueling for an increasing number of hydrogen-powered vehicles. In Sweden, the first commercial buses and trucks are already hitting the roads and using Hynion's hydrogen refueling stations in Gothenburg, Stockholm Arlanda, and Sandviken for refueling.
H2X Global has already secured orders for a number of commercial hydrogen vehicles in Gothenburg, and with Hynion's network of hydrogen refueling stations set to expand in the near future, the partnership is sure to make a huge impact on the market. This collaboration will improve market penetration and accelerate the transition to zero-emission alternatives, like hydrogen fuel.

"We are thrilled to be teaming up with H2X Global to speed up the replacement of fossil fuels with zero-emission alternatives", says Slavica Djuric, deputy CEO of Hynion AS. " Together, we are sure to achieve our business goals faster and support the political ambitions of a cleaner future for transportation."
Peter Westh, CEO of the Swedish subsidiary H2X Gothenburg AB, agrees: "We're excited to be partnering with Hynion, the best-established hydrogen fuel provider on the Scandinavian market," he says. "This cooperation agreement will help us deploy our hydrogen-powered vehicles more effectively and make a real difference in the world."
About Hynion
Hynion builds, owns and operates hydrogen stations in and around the largest cities in Scandinavia. The company builds on experience from the last 20 years, including world-leading projects such as HyNor, CUTE, Utsira wind / hydrogen, CEP Berlin, SHHP, NewBusFuel and H2ME, to name a few. The company's management also has extensive experience in establishing and running start-ups and many years of experience in the automotive industry. www.hynion.com
About H2X Global
H2X is an automotive and power unit company focused on absolute sustainability. The company is focused on harnessing the most efficient and effective technologies, with the bonus on capturing free and renewable energy sources. A specialization in hydrogen is the basis of H2X's growth, however, with a strong platform as a maker of electrically powered vehicles, the company has a versatile approach to finding the right vehicle for the right task. H2X Global has operations in Australia, Malaysia, India, and throughout Europe. www.h2xglobal.com
Source:FuelCellsWorks