Proton Motor Power Systems Receives Order for Two Hydrogen Fuel Cell Hybrid Systems From Shell Renewables & Energy Solutions
---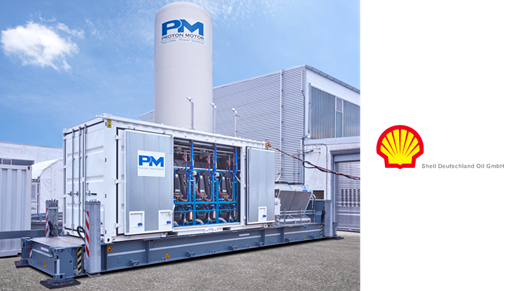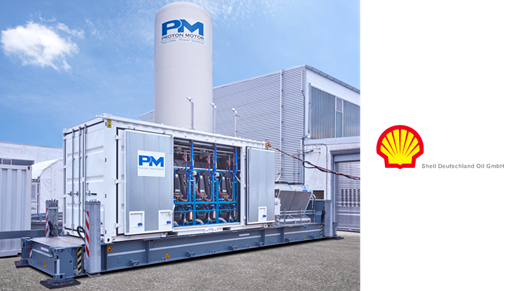 Proton Motor Power Systems plc, a zero-carbon footprint fuel cell and fuel cell-electric hybrid system designer, developer, and producer, has announced an order from Shell Deutschland Oil GmbH, a subsidiary of the international energy group Shell, for two containerized hydrogen fuel cell hybrid systems, known as "HyShelter® 240."
Proton Motor's innovative technology is showcased in the HyShelter and the rest of the Hy-brand portfolio of solutions for infrastructural applications.
The hydrogen-based power plant "HyShelter®" is suitable for a wide range of applications, such as off-grid installations for a secure and clean energy supply in areas with insufficient infrastructure. It can be either permanently installed or transportable. Another crucial application is the "Emergency Power Supply market," where the "HyShelter®" can replace large battery banks or Diesel Gensets with a clean energy source, benefiting data centers, process industries, municipal utilities, hospitals, and other critical facilities.
In 2021, the company successfully delivered the first fuel cell power plant of this type to Shell. The energy supply is provided by Proton Motor's containerized "HyShelter® 240" on a trailer transport platform. The power plant's core components are three Proton Motor "HyFrame®" fuel cell systems that can be operated individually or together, covering a wide power range from 6 kW up to 240 kW peak when used in combination with a battery energy storage system.
Proton Motor Power Systems expects to deliver the new system to Shell in 2024, with the majority of the revenue being recorded in that year.
About Proton Motor Fuel Cell GmbH:
Proton Motor has 25 years of experience in Power Solutions using CleanTech technologies such as hydrogen fuel cells, fuel cell, and hybrid systems with a zero-carbon footprint. Based in Puchheim near Munich, Proton Motor offers complete fuel cell and hybrid systems from a single source – from development and production to the implementation of customized solutions. The product portfolio consists of base-fuel cell systems, standard complete systems, and customized systems.
Proton Motor serves IT, Telecoms, public infrastructure, and healthcare customers in Germany, Europe, and the Middle East with power supply solutions for DC and AC power demand. Proton Motor Fuel Cell GmbH is a wholly-owned subsidiary of Proton Motor Power Systems plc. The Company has been quoted on the AIM market of the London Stock Exchange since October 2006.
Source:FuelCellsWorks