Hydrogen Regulation: Italian Regulator Approves to Scrap Variable Electricity Grid Tariffs for Electrolyser Operators
---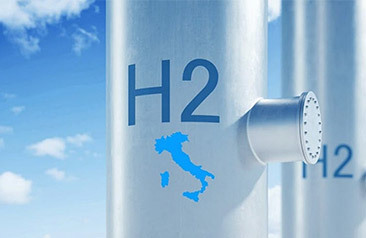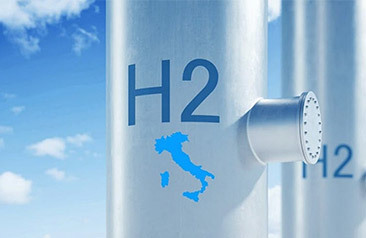 LONDON – Electrolyser operators in Italy, producing renewable hydrogen using power sourced from the grid, will benefit from reimbursement of variable grid tariffs, according to a resolution from the Italian energy regulator on 8 November.
The measure, which aims to support hydrogen producers, was originally outlined in the Italian Recovery and Resilience Plan (RRP), a facility delivered by the European Commission for member states that aims to mitigate the impact of the coronavirus pandemic.
FINANCIAL SUPPORT AND TARIFF INCENTIVES
To encourage hydrogen production via electrolysis, the Italian RRP outlined tax incentives could be implemented for producers of low-carbon electrolytic hydrogen.
The RRP initiative was reflected in an Italian government decree on 21 September 2022. which outlined that users of the power grid would avoid tariffs for renewable hydrogen production.
As such, on 8 November ARERA published its approved regulation, guiding market participants on how a project could benefit from the tariff exemption.
Broadly, the exemption applies to operators of electrolyser plants which take power for the production of hydrogen from the grid.
When noting the specification for the type of hydrogen, the Italian government and ARERA both noted that it should meet the criteria set out in the European Commission's energy taxonomy, which states sustainable hydrogen production should result in no more that 3 tonnes of carbon emissions per tonne of hydrogen. Or, 3kg/CO2 per 1kg/hydrogen.
The measurement of the carbon emissions associated to the power drawn from the grid is based on the average carbon emissions of the power network from the year before.
However, if the offtaker has renewable guarantees of origin (GOs), then the carbon emissions from the grid-sourced power are nullified, ARERA's regulation document said.
The type of tariffs subject for reimbursement will be variable cost tariffs, which reflect changes for the use of the grid, rather than firm tariffs for capacity.
Power supplied directly from a renewable asset to an electrolyser on site would not utilise the grid and therefore would not benefit from the tariff exemption.
The regulation therefore seems to support the development of electrolysers at locations separate to renewable assets, on site to hydrogen demand.
SOURCE: ICIS