Only hydrogen and electric trucks to be allowed in California as regulators approve phase out of heavy-duty diesel vehicles
---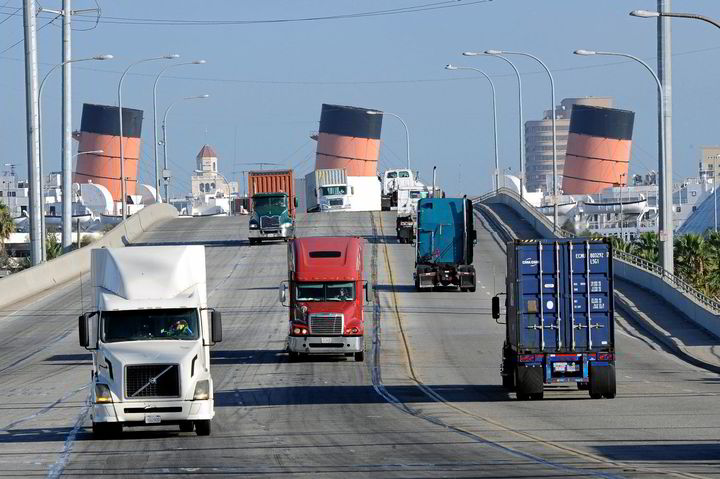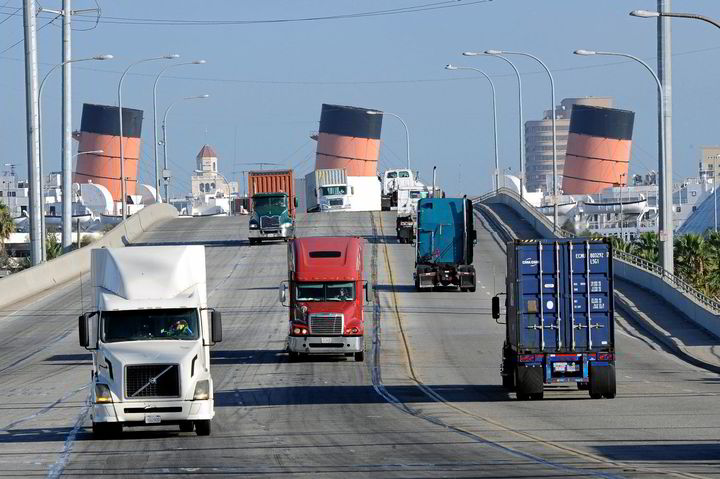 New trucks for certain fleets must be zero-emission from next year, with all fossil-fuel heavy vehicles to be banned in state by 2042
California regulators have unanimously approved plans to outlaw diesel-powered heavy-duty vehicles in the state by 2042, with the sale of new fossil-fuel banned in many cases from 1 January 2024.
They will have to be replaced by hydrogen or battery electric vehicles, potentially opening up a huge new market for H2 trucks — especially with the state set to invest $10bn over six years to support zero-emission vehicles and infrastructure.
US trucking body, the North American Council for Freight Efficiency, recently unveiled a report that concluded that hydrogen will be the "only viable economic choice for zero-emission long-haul trucking".
The Advanced Clean Fleets (ACF) rule — approved by the California Air Resources Board (CARB) on Friday — is designed to reduce a quarter of the state's on-road greenhouse gas emissions and improve air quality for local residents.
The CARB pointed out in a statement that "California communities near trucking corridors and warehouse locations with heavy truck traffic have some of the worst air in the nation".
"This rule provides manufacturers, truck owners and fueling providers the assurance that there will be a market and the demand for zero-emissions vehicles, while providing a flexible path to making the transition toward clean air," said CARB chair Liane Randolph.
The state expects the ACF to save fleet owners an estimated $48bn in their total operating costs by 2050, while generating $26.6bn in "health savings from reduced asthma attacks, emergency room visits and respiratory illnesses".
"Yes, zero-emission trucks have lower operating and maintenance costs than conventional trucks which can help offset the higher initial purchase price," the CARB says.
Details
The ACF will apply to fleets performing drayage operations — those collecting or delivering goods at ports or rail terminals — and those owned by state, local and federal government agencies, as well as "high priority" fleets.
It defines "high priority" as "entities that own, operate, or direct at least one vehicle in California, and that have either $50 million or more in gross annual revenues, or that own, operate, or have common ownership or control of a total of 50 or more vehicles (excluding light-duty package delivery vehicles)".
It adds that the regulation would affect "medium- and heavy-duty on-road vehicles with a gross vehicle weight rating greater than 8,500 pounds [3.85 tonnes], off-road yard tractors, and light-duty mail and package delivery vehicles".
"Under the new rule, fleet owners operating vehicles for private services such as last-mile delivery and federal fleets such as the Postal Service, along with state and local government fleets, will begin their transition toward zero-emission vehicles starting in 2024," the CARB explains. "The rule includes the ability to continue operating existing vehicles through their useful life."
However, it adds: "Due to the impact that truck traffic has on residents living near heavily trafficked corridors, drayage trucks will need to be zero-emissions by 2035.
"All other fleet owners will have the option to transition a percentage of their vehicles to meet expected zero-emission milestones, which gives owners the flexibility to continue operating combustion-powered vehicles as needed during the move toward cleaner technology.
"The flexibility is intended to take into consideration the available technology and the need to target the highest-polluting vehicles. For example, last mile delivery and yard trucks must transition by 2035, work trucks and day cab tractors must be zero-emission by 2039, and sleeper cab tractors and specialty vehicles must be zero-emission by 2042."
Source:Hydrogen Insight