Goodyear to make Tesla-ready tyre using carbon by-product from Monolith's turquoise hydrogen production
---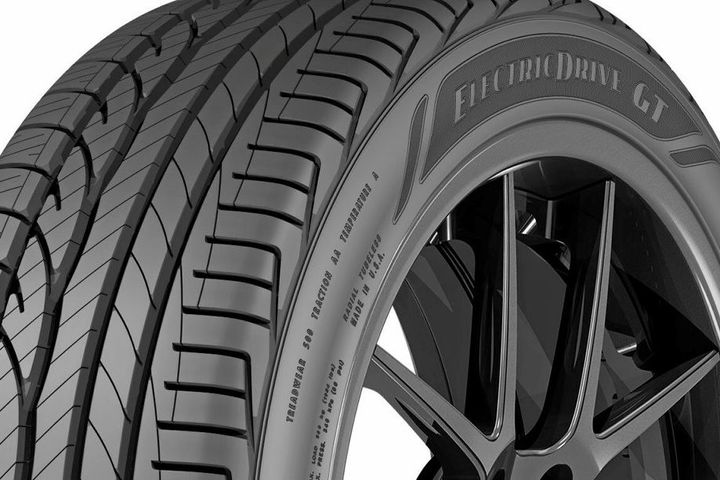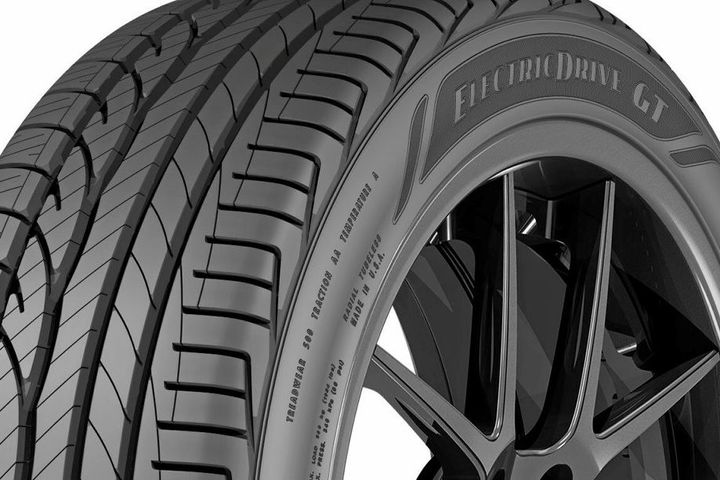 Carbon black ­— left over from the high-temperature heating of fossil gas in the absence of air ­— will be key ingredient in tyre labelled 'ideal' for the Tesla Model 3
A Goodyear tyre designed for electric vehicles (EVs) will be manufactured using a carbon by-product left over from the production of turquoise hydrogen, it was announced yesterday.
Turquoise hydrogen is produced via methane pyrolysis — essentially, the high-temperature heating of natural gas inside plasma-heated reactors containing zero air, thus preventing the formation of carbon dioxide. The methane (CH4) is instead separated into hydrogen and a powder form of solid carbon known as carbon black ­— which forms about 20% of modern tyres (by weight).
The carbon black for the tyres will be provided by Monolith, the global leader in turquoise hydrogen, which has produced 4,000 tonnes of the clean H2 annually — and 13,000 tonnes of carbon black — at its Olive Creek plant in Nebraska since 2020.
Carbon black is traditionally produced from the combustion of fossil fuel oils, while Monolith's version is produced using renewable energy with zero greenhouse gas emissions.
Goodyear's "ultra-high performance, all-season" ElectricDrive GT 235/40R19 tyre is "tuned for electric vehicles", the Ohio-based company says, adding that it is "an ideal fit for vehicles such as the Tesla Model 3", which is the second-most popular EV in the US, after the Tesla Model Y.
"The Goodyear ElectricDrive GT delivers long-lasting tread wear and a quiet ride for EV drivers and passengers," the tyre manufacturer says in a press release. "[It] features Goodyear's SoundComfort Technology, which acts as a built-in sound barrier that helps reduce road noise."
Monolith attracted global headlines in December 2021 when it won conditional approval for a $1.04bn US Department of Energy loan to massively expand its plant in Hallam, Nebraska, to produce almost 50,000 tonnes of turquoise hydrogen annually.
But the company is yet to build its Olive Creek 2 plant — although Monolith said a year ago that the forthcoming hydrogen production tax credit of up to $3/kg "would help expedite their decisions around possible expansion".
And in July 2022, Monolith raised more than $300m in a funding round — the third-highest capital investment in a hydrogen company in 2022.
Goodyear said it plans to expand the use of Monolith's carbon black "across additional product lines in the coming years".
"Goodyear also plans to continue to investigate with Monolith the potential use of new technologies, such as the use of carbon black produced from methane derived from waste sources," it added.
Monolith has plans to eventually replace the fossil gas it currently uses with biomethane derived from, in simple terms, rotting plant matter — which would enable its process to be carbon-negative. In other words, plants absorb carbon dioxide from the air as they grow, and that CO2 would be converted to solid carbon, thus removing the greenhouse gas from the atmosphere.
Source:Hydrogen Insight