Hydrogen developers will have to pay more for European electrolysers than Chinese ones, says EU's climate boss
---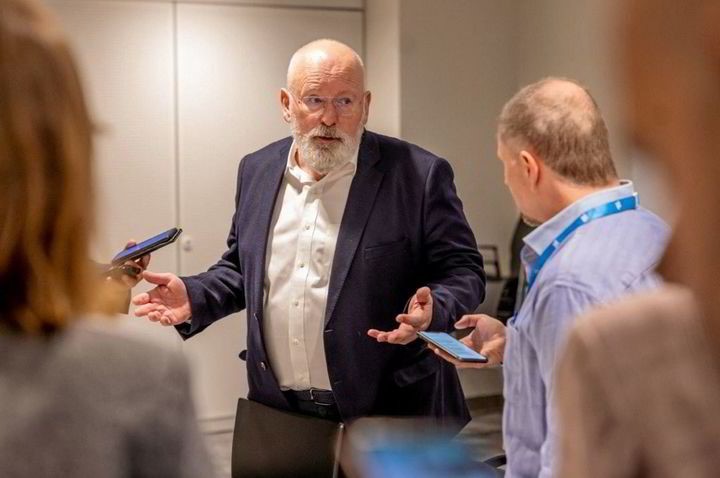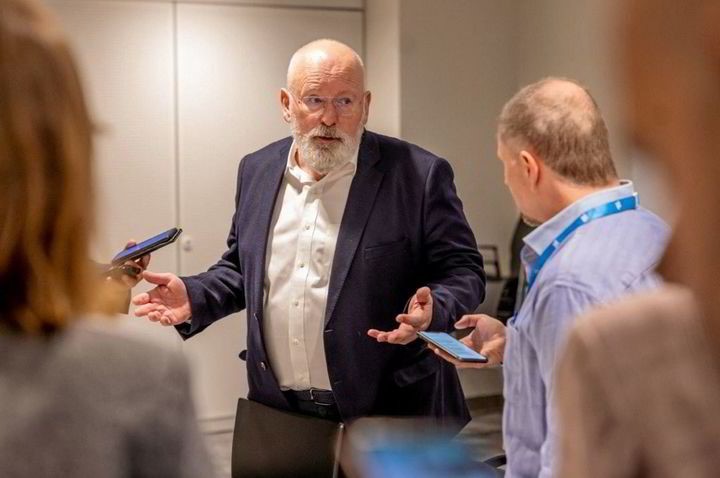 Green hydrogen developers will be prepared to pay a premium for high-quality EU-made electrolysers over cheaper Chinese models because Europe is still ahead on the technology, European Commission (EC) executive vice-president Frans Timmermans said.
"We can be competitive," he said at a press briefing at the World Hydrogen Summit in Rotterdam yesterday (Thursday). "But especially on hydrogen and electrolysers, we are still a couple of steps ahead of others.
"It's not perchance that a company like [US-owned German heating technology firm] Viessmann making these incredibly-performing heat pumps [can persuade its American owners to invest]."
"Because they see that even though those heat pumps might be slightly more expensive than the ones produced in China or elsewhere," added Timmermans, who is in charge of climate policy at the EC. "They are of such a high quality that the premium is acceptable. This is what you will see in the electrolyser sector in the European Union."
A willingness to pay more for cutting edge technology could help the EU achieve its proposed 40% "Made In Europe" target, which was announced in March as part of its its draft Net Zero Industry Act.
The Act envisages 40% of certain decarbonisation equipment — including electrolysers — being sourced from European manufacturers, as part of a protection measure against cheaper imports from China and elsewhere as the bloc pursues its net-zero goals.
This would mean that 40% of the EU's overall target of 100GW electrolysers installed by 2030 must be "Made in Europe" — 40GW.
But Timmermans dodged a direct question from Hydrogen Insight on how the 40% target would work in practice — and specifically how it would be enforced.
It is also not clear whether European electrolyser manufacturers will have the capacity to deliver 40GW of machines to European projects by 2030.
While several EU-based electrolyser makers such as Thyssenkrupp Nucera and John Cockerill are planning to expand manufacturing capacity to multiple gigawatts, they are also aiming to build factories around the world in order to meet international demand.
Timmermans also heaped praise on Chinese-made technology, which is likely to take a massive slice of the remaining 60% of electrolyser capacity not made in Europe, should the Net Zero Industry Act become a reality.
"First of all, never diss [ie, speak disrespectfully about] Chinese technology because they are moving at lightning speed," he told Hydrogen Insight. "It's not the old understanding of that's not technologically developed. On the contrary, they're going very very fast."
Nevertheless, the EU does not want a repeat of its solar industry's experience, he told journalists.
Europe was an early mover in solar PV, but as the technology matured Chinese competitors were able to undercut European manufacturers on price in the 2010s, all but destroying the continent's once-leading industry.
"We develop technologies here and they are put to market in a much more effective way elsewhere on the planet," Timmermans said.
"We need to use the means we have to keep investing in that technology that will make the electrolysers better performing than others — and even if there's a cost difference, if it's within margins it is then still interesting to buy."
Source:HydrogenInsight