Seven transport takeaways from European Patent Office's report
---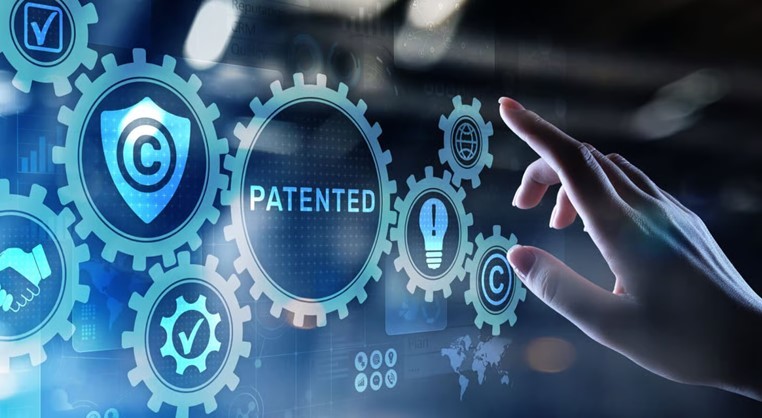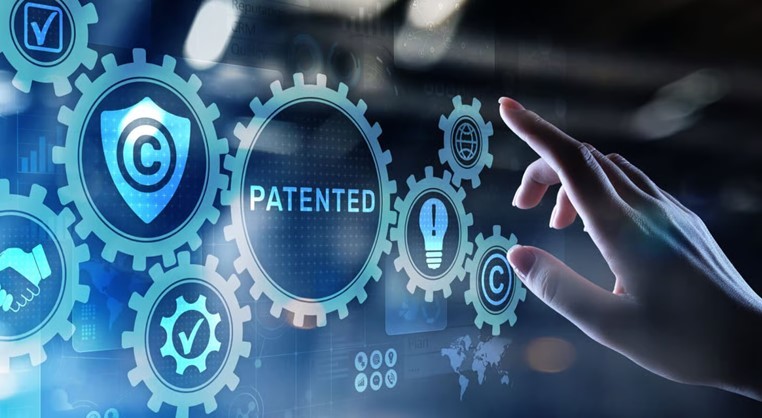 Dominic O'Connor, Principal, Chartered (UK) and European Patent Attorney, at Marks & Clerk, reflects on this year's European Patent Office report and latest developments involving patent filings for hydrogen technology.
The European Patent Office (EPO) published a report earlier this year looking at statistical trends in patent filings for hydrogen-related technology. It's a long report and, for those without the time to read it in full, here are seven key transport-related takeaways.
From 2011-2020, hydrogen automotive internal combustion engine (ICE) innovation has remained steady, while fuel cell innovation has increased markedly. This shows that innovators still view hydrogen ICE as important for the future, and not just fuel cells.
In 2014 Toyota launched the Mirai, the world's first hydrogen-powered production car, powered by a fuel cell. Since then, Toyota and several other companies have focused on developing fuel cell technology for hydrogen. But relatively little in that time has been made of hydrogen ICEs. This may have been caused by older studies of hydrogen ICEs showing some NOx emissions. However, as JCB's recent studies show, by running a lean burn with low-temperature combustion, NOx emissions can be all but eliminated.
The statistics from the EPO's report show hydrogen ICEs should not be discounted. Indeed, when I attended the MIA's Net Zero Motorsport event last month, several industry heavyweights downplayed hydrogen fuel cells' efficiencies (with figures of 40% at most mentioned). Hydrogen ICEs were said to be attractive especially for lorries. They also have the advantage over fuel cells that they are very similar to existing petrol or diesel ICEs in terms of structure, which means they can make use of much of the existing supply chain. It seems clear, then, that hydrogen ICEs still have their part to play in the future of automotive propulsion.
Similarly, in aviation, in the same period, hydrogen gas turbine innovation has remained steady, while fuel cell innovation has increased markedly.This shows that innovators still see the importance of gas turbine technology.
In aviation, like in automotive, hydrogen fuel cells have gained most attention as a way of achieving the ambitious Net Zero carbon emissions targets set by governments. But these statistics bear out the message that hydrogen combustion (in gas turbines) is likely to play an important part in the solution. Hydrogen-powered gas turbines are looking more viable for longer-range aircraft than hydrogen fuel cells because of their greater power-density, and will share much of the same supply chain as the existing conventional gas turbines which we are so used to.
While most automotive manufacturers seem focused on gaseous hydrogen in-vehicle storage, BMW is putting significant resources into liquid storage, which tends to be more challenging technically.
The BMW Hydrogen 7 was a limited-production car made between 2006-2007, and one of the few cars to run on liquid, rather than gaseous, hydrogen. The liquid form was claimed by BMW to give more than 75% better energy per volume, compared to the gaseous form at 700 bar pressure. Therefore, a correspondingly longer cruising range could be achieved.
The downside is that there are technical difficulties in storing hydrogen as a liquid, such as the need maintain very low (cryogenic) temperatures, and the problems with boil-off, if the hydrogen is left unused. However, figures from the EPO's report suggest that BMW believe the liquid form has a future as they are pushing ahead with developing the technology for storing hydrogen as a liquid, despite the technical difficulties.
Whereas many automotive companies are, as might be expected, innovating in fuel cell propulsion technology,some automotive companies, particularly Japanese and Korean, are also investing heavily in IP protection for technologies which can be used in electrolysis.
The Japanese and Korean companies' involvement in this technology may be a surprise since automotive companies don't tend to get involved in the fuel production side. However, much of this investment is likely driven by the technology overlap between PEM electrolysis and fuel cell propulsion, where PEM fuel cells can be used in reverse to make hydrogen using electrolysis. These automotive companies may also be looking to use patents to obtain some degree of control over the production of hydrogen, so that they can encourage its production and therefore the uptake of their hydrogen vehicles.
There are very few patent families (33) in rail applications in the last 20 years, despite there being more trains running on hydrogen in the world today (around 14) than aircraft or ships.
Looking at the numbers, rail does not appear to be a big area for hydrogen technology or innovation. Trains, unlike most road vehicles, run on fixed routes, so it is easier to provide electricity to trains on the move, by running conductors along the track. Therefore, electric trains do not need to carry huge batteries around with them to store electricity for the entire journey.
This is an important advantage for rail over road, and may help explain why the uptake of hydrogen in the rail network is fairly limited, and perhaps will only be adopted for lines which are uneconomical to electrify.
China has a tiny share of patenting activity in the hydrogen-related transport area (2% in each of automotive, aviation and shipping, and nothing in rail) – despite the fact it is constructing among the largest electrolyser projects in the world.
It is well-documented that China is embracing electric vehicle technology with companies like NIO making Tesla-rivalling road vehicles, and Chinese companies also becoming more involved in electric aviation. But there seems little interest in hydrogen vehicles. For the moment then, perhaps the huge electrolysers which they are building are to help move the country's vast steel industry away from fossil fuels and towards green energy. We can but hope.
2021 was a bumper year for venture capital investments in hydrogen-related start-up companies, with investment exceeding the previous six years combined. The largest investments were not made in road vehicle companies but in aviation companies – start-ups developing hydrogen-powered aircraft.
This seems consistent with the many people's view that hydrogen's most widespread application in transport may be in longer-distance travel. For longer-distance air travel, weight becomes of utmost importance, and this is where hydrogen has the edge over batteries. Even if battery technology were to improve greatly from today's level, many people only see battery-electric planes as possibilities for short- or medium-range air transport.
That leaves synthetic aviation fuel (SAF) and hydrogen to fight it out to power long-range air travel of the future. SAF is likely to be part of the solution for a while because of its greater availability and ease-of-use than hydrogen at the moment, but hydrogen looks attractive in the longer term. The investments in hydrogen aviation start-ups are starting to reflect this.
In the EPO's report, the number of international patent families filed is used as a proxy for inventive activity and innovation.
Source: H2VIEW