Fountain Fuel Opens First Hydrogen Station in the Netherlands', Highlights Partnership of Hydrogen and Electric Cars
---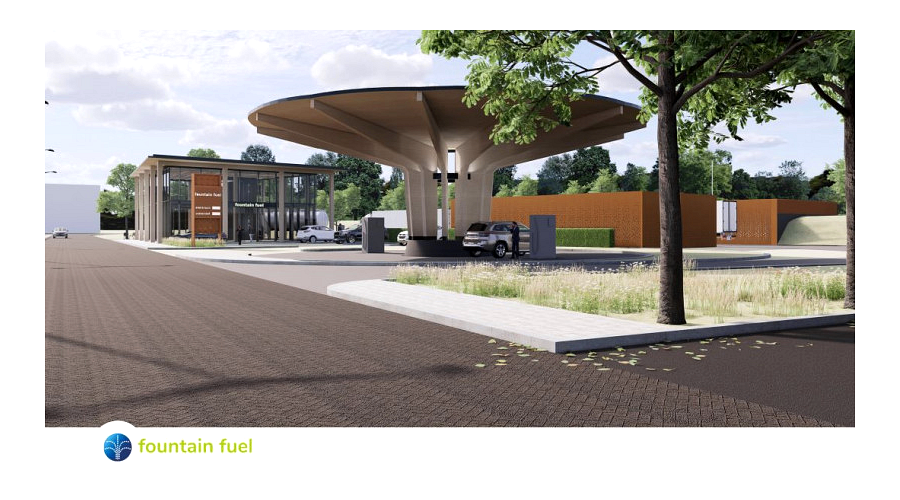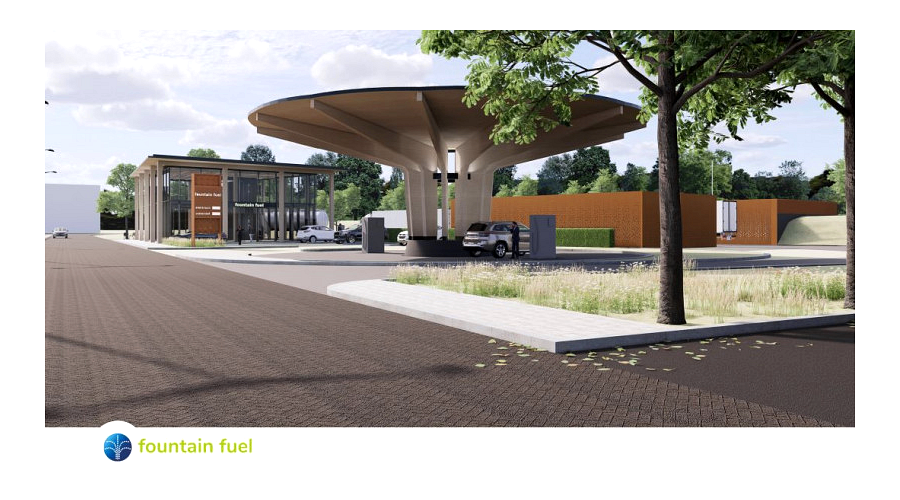 Fountain Fuel opened its first 'zero-emission station' in Amersfoort this week. Here motorists can both fill up with hydrogen and charge their car. Both techniques are necessary, according to the company's founders and their potential customers.
'HYDROGEN CARS AND ELECTRIC BATTERY CARS NOT COMPETITORS'

On the eastern edge of Amersfoort, a stone's throw from the A28 and A1, motorists will soon be able to fill up with hydrogen as well as charge their electric car. The Fountain Fuel company has set up a ' zero-emission energy station ' here. Last Wednesday, May 10, it was officially opened by State Secretary Vivianne Heijnen of Infrastructure and Water Management; the opening act consisted of connecting a brand new BMW iX5 Hydrogen to the hydrogen filling station.

It is not the first hydrogen filling station in the Netherlands – there were already fifteen, spread across the country – but this is the first station worldwide that combines hydrogen filling stations and charging stations.

FIRST GAS STATIONS, THEN CARS

It is true that you do not see very many hydrogen cars on the road at the moment, but that is a kind of chicken-egg problem, said Stephan Bredewold, one of the founders of Fountain Fuel, during the kick-off meeting. 'We can wait until there are hydrogen cars before we set up hydrogen stations, but in practice people will only drive them when those stations are there.'

HYDROGEN OR ELECTRIC?

In the Hydrogen ladder of the environmental organization Natuur & Milieu, which indicates for which applications hydrogen has real added value, the hydrogen car dangles somewhere behind, as we wrote in a major story about the applications of hydrogen in the April issue of De Ingenieur .

The reason for this is that electric cars with a battery pack are an excellent alternative. Moreover, the hydrogen car is much less efficient than an electric car: making hydrogen costs much more energy than it generates when it generates electricity in the fuel cell. A battery car can travel up to three times as far with the same amount of power.

NEED BOTH

But it's time we stopped considering these two ways of zero-emission driving as competing, say almost all speakers in Amersfoort. 'All sources are needed, we should not bet on one horse', as Sander Sommer puts it – he is managing director Benelux of the Allego company, which is involved in electric charging.

Jürgen Guldner, hydrogen technology program manager at the BMW Group, agrees. 'Electric cars are great, but what if you don't have a charging facility near your house? If you have a company where you have no time at all to charge the cars over and over again? If you live in a cold climate where electric cars often cause problems? Or, and this must sound familiar to you as a Dutchman, if you want to hang something behind your car?'

But the most important thing, the speakers agree once again, is that the energy transition aims for almost everything to be electric in the near future, which means that enormous competition for space on the electricity grid is looming. 'If we wanted to have 100 buses run electrically, 1,500 fewer homes could be connected to the grid,' says Frank Versteege, manager at automotive company Louwman Groep (importer of Toyota, Lexus and Suzuki).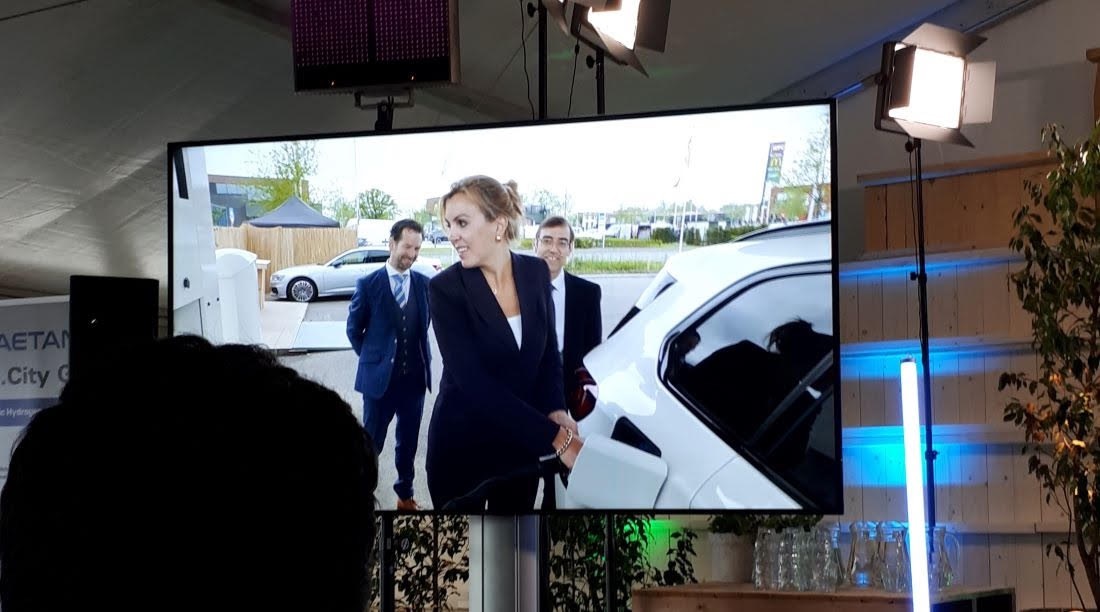 The audience watches how the newly arrived Secretary of State opens the zero-emission energy station by connecting a BMW to the tank.

EXTRA SUBSIDIES

State Secretary Heijnen brought good news to the meeting: the cabinet has released 178 million euros in the new climate package for hydrogen applications on the road and in inland shipping, she reported. The amount comes on top of the 22 million that was already ready for this.

FUTURE

Fountain Fuel, meanwhile, continues enthusiastically. After this first zero-emission energy station in Amersfoort, two more will follow this year, namely in Nijmegen and Rotterdam. In 2025, the company wants to have expanded this to eleven stations, and in 2030 to fifty. And then let the hydrogen cars come.
Sourced by FuelCellsworks