South Korea's Doosan Group Prepares to Venture Into the Commercial Hydrogen Fuel Cell Vehicle Market
---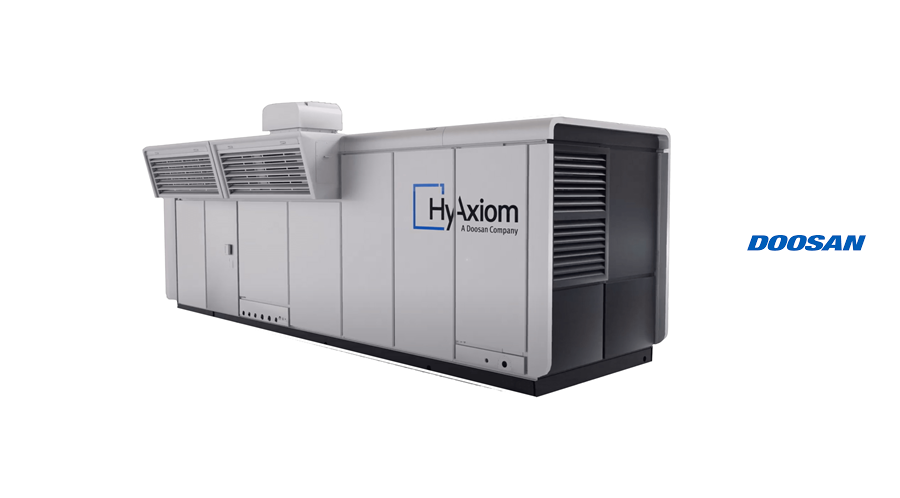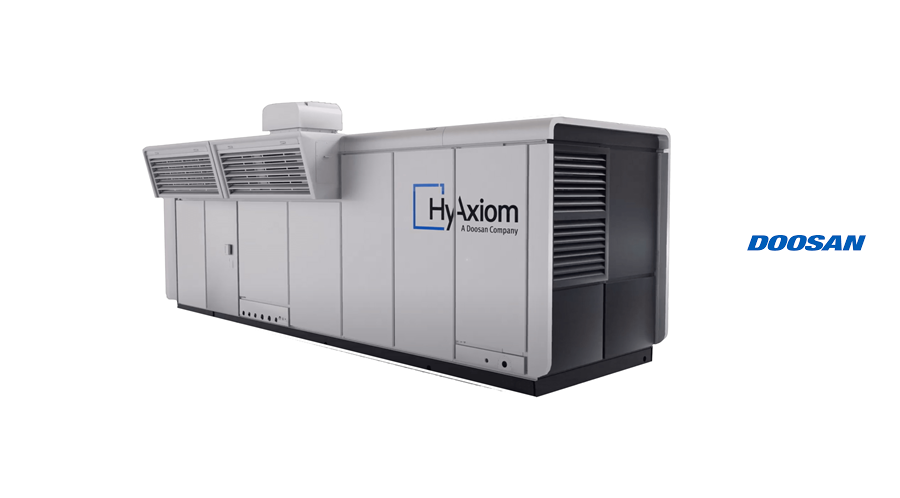 South Korea's Doosan Group is readying to enter the market of commercial hydrogen fuel cell vehicles, bolstered by its state-of-the-art hydrogen power propulsion technology.
This move is a key part of the corporation's strategic initiative to develop new avenues of growth for the impending era of renewable energy.
The worldwide hydrogen fuel cell market is on a steady growth trajectory, expected to hit a worth of $2 trillion by 2050. Tech enterprises in South Korea, recognizing the massive potential, have invested more than 50 trillion won in this burgeoning sector. Doosan Group, notably, formed Doosan Fuel Cell in 2019, focusing its efforts on the development of systems and infrastructure based on hydrogen fuel cells. The corporation has already displayed its capabilities by developing hydrogen-powered systems for drones and heavy machinery.
Even though it had to divest its key subsidiaries, including Doosan Infracore, in 2020 due to market conditions, Doosan Group retained Doosan Fuel Cell as a crucial asset. At the beginning of 2022, the corporation rebranded its American division, formerly known as Doosan Fuel Cell America, to HyAxiom, with the aim to increase brand visibility in the United States.
Recently, Doosan Group initiated discussions with its American fuel cell subsidiary, HyAxiom, about the large-scale production of commercial fuel cell vehicles. A representative from Doosan affirmed that both the parent company and HyAxiom are preparing to kickstart mass production of vehicles in 2023.
Doosan's commercial vehicles will incorporate the hydrogen energy technology developed by Doosan Fuel Cell, coupled with the heavy-duty equipment expertise of Doosan Bobcat. In keeping with the South Korean government's ambitious plans— which include the deployment of 40,000 fuel-cell buses, 30,000 fuel-cell trucks, and the establishment of 1,200 hydrogen refueling stations nationwide— Doosan aims to facilitate the promotion of clean energy and the establishment of a hydrogen-based economic ecosystem.
Meanwhile, Doosan Corporation has begun attracting investment from HyAxiom, a US fuel cell subsidiary. Several domestic financial investors (FIs) are expected to participate in this investment opportunity, which is being promoted with a scale of about 200 million dollars (265 billion won).
As per investment industry insiders, Doosan Corporation is in the process of securing HyAxiom investment through the issuance of new shares worth US$ 200 million. Negotiations are currently underway with FIs interested in investment, without the appointment of a separate manager.
The investment attraction has significantly progressed, and the participation of 3-4 domestic FIs is likely. Along with KDB Investment, KB Asset Management, Korea Investment Private Equity, and Shinyoung Securities are currently named as potential investors.
Doosan Corporation is expected to use the funds raised through this investment for the expansion of HyAxiom, as hydrogen-related infrastructure in the United States is rapidly expanding, necessitating an increase in fuel cell production to meet this growth.
HyAxiom has already secured large-scale orders earlier this year, including a fuel cell supply contract at JFK Airport in New York, leading to rising sales. Last year's sales were 200.5 billion won, marking an increase of about 11% compared to the previous year.
If this investment attraction is successfully completed, Doosan Group's strategy to expand its hydrogen business is expected to gain more traction. Since acquiring the US' Clear Edge Power for $32.4 million in 2014 and securing the source technology for fuel cells, Doosan Group has been paying significant attention to the overall hydrogen business.