France unveils €175m of new funding to support hydrogen 'ecosystems'
---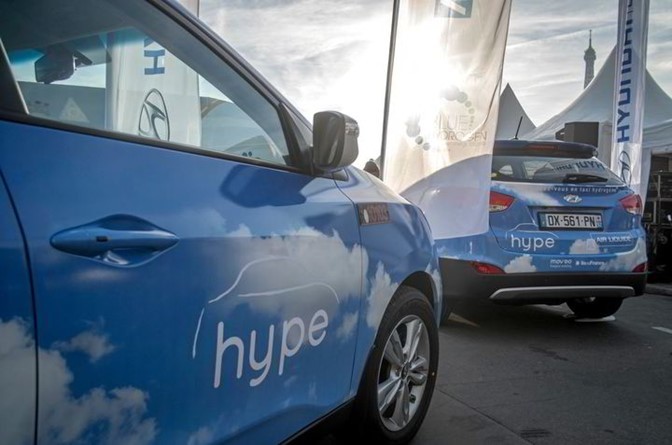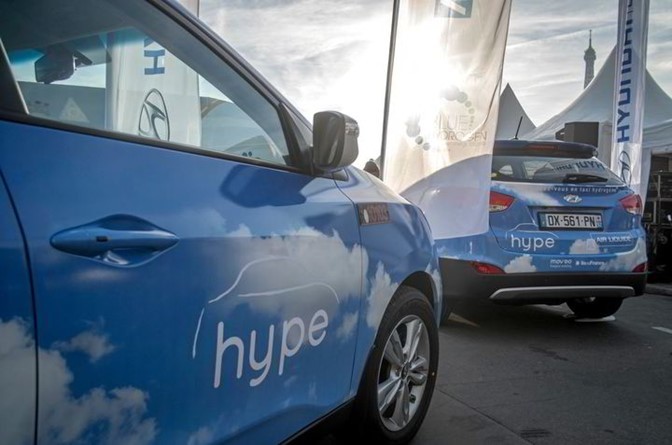 The French government has announced new funding of up to €175m ($188m) for an existing hydrogen subsidy scheme, to cover the cost of H2 production, distribution, storage and end-use equipment, with a particular focus on establishing hydrogen mobility infrastructure.
The Territorial Hydrogen Ecosystems programme, run by the French environment and energy management agency ADEME, has already provided more than €320m in support for 35 hydrogen hubs in two calls since it was launched in 2018.
These projects are expected to produce a combined 8,400 tonnes per year of hydrogen once all are on line, 91% of which is aimed at supplying public transport, trucks, and municipal waste vehicles. ADEME estimates that these projects will prevent 130,000 tonnes per year of CO2 emissions.
Hydrogen vehicles have seen limited growth compared to battery-electric options to date, owing to a lack of cost-effective clean H2 supply and refuelling infrastructure, with critics arguing that electrification presents a more efficient and cheaper route to decarbonise transport.
In the new funding round, projects will compete for cash in three categories:
1) New ecosystems with majority industrial uses
2) New ecosystems with majority mobility uses
3) Extension of existing ecosystems via new mobility uses
The deadline for applications is 15 September 2023.
In February, France announced it would award a combined €126m to 14 projects from the programme's second call, which had been launched in 2020.
Project

Subsidy awarded

Cannes Lérins H2 extension

€1.8m

The full project aims to have 54 buses and six waste collection vehicles running on hydrogen, and includes two 2MW electrolysers supplying four distribution terminals with 1.6 tonnes of H2 per day

H2PRO

€15.5m

Deployment of over 650 hydrogen vehicles, particularly in Auvergne-Rhône-Alpes and Ile-de-France regions

HYGI

€4m

1MW electrolyser project with co-located photovoltaic installation, which aims to supply buses in Guadeloupe

HYNOVAR

€15.4m

Electrolyser at the port site of Brégaillon (La Seyne), supplying seven to ten hydrogen buses from the Toulon Metropolis and 50 light commercial vehicles. The project also includes development of a hydrogen-fuelled maritime shuttle capable of carrying 250 passengers.
Previously awarded €6.45m from ADEME and €700,000 from regional government

HyTouraine

€3.4m

A collation of multiple hydrogen production and refuelling stations in Touraine Vallée de l'Indre, aiming to produce hydrogen for industry and mobility

H2NFC Phase 2

€5m

1MW electrolyser to supply new public transport vehicles

H24ByHyPe

€21.4m

5MW electrolyser to supply fuel for commercial vehicles

H2 Seine Vitry

€5.1m

2MW electrolyser to supply heavy-duty mobility

LH2

€7.8m

2MW electrolyser to supply transport, led by Le Havre Seine Métropole

Ma'Hyage

€4.6m

TotalEnergies will develop three hydrogen refuelling stations supplying 29 heavy-good vehicles operated by five partner carriers

R'HySE (HYAMMED extension)

€11.5m

Led by industrial gases firm Air Liquide, the project will distribute hydrogen co-produced in Fos-sur-Mer, supplying fleets of trucks operated by partner transporters

TES

€4m

2.5MW electrolyser, distribution infrastructure on logistics firm Schiever's Magny site

Vallée Sud H2

€15.7m

Undisclosed production capacity to supply hydrogen-electric household refuse trucks as well as buses

ZEV II

€10m

50 coaches in Auvergne-Rhône-Alpes region to be retrofitted to run on hydrogen fuel
Source: HydrogenInsight