Oil companies could face fines of more than $200m a year if they do not meet clean hydrogen quotas under new Romanian law
---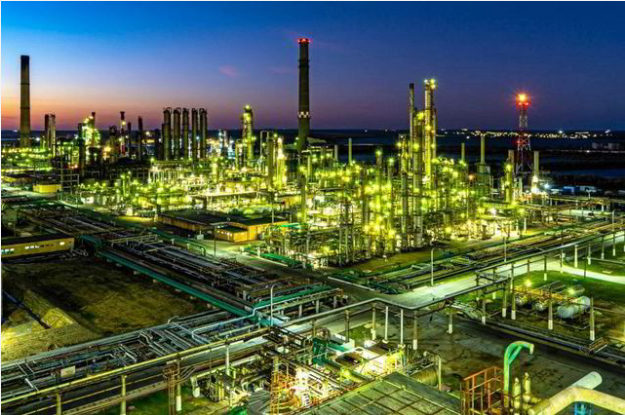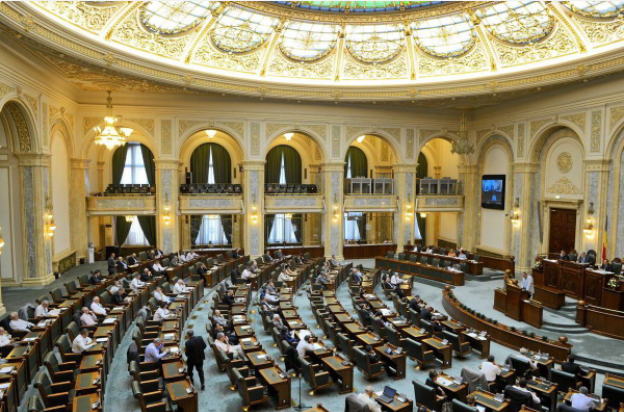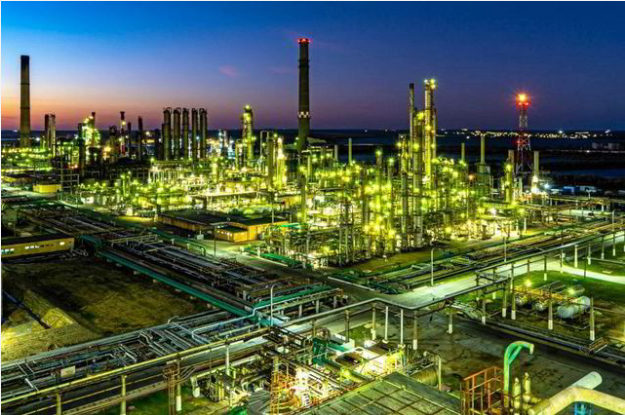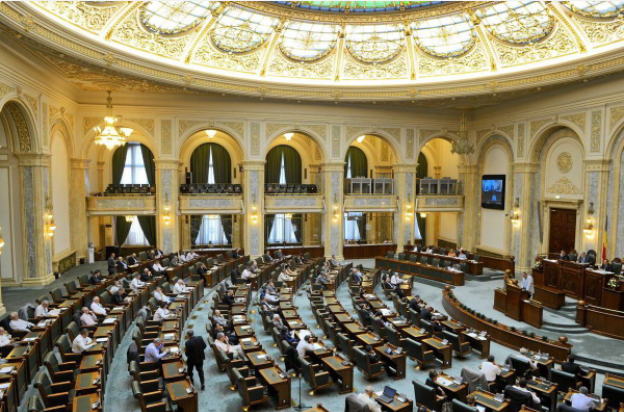 At least 42% of hydrogen used by industry must be green by 2030, with fuel suppliers required to use renewable H2 for 5% of their total energy content, according to new legislation
A new hydrogen bill passed by the Romanian Senate would heavily fine industrial users of hydrogen and fuel providers for not meeting their legislated clean H2 quotas.
According to Hydrogen Insight calculations, this means the country's largest oil refinery could theoretically be fined as much as $200m a year if it fails to use any renewable or low-carbon hydrogen in 2030.
The bill — which still has to be passed by the lower house of parliament, the Chamber of Deputies, but is unlikely to face resistance due to the government coalition's overwhelming majority there — states that "every industrial consumer of hydrogen" must use at least 50% renewable or "low-carbon" H2, and at least 42% green hydrogen from 2030.
These figures will rise to at least 75% from 2035, with at least 65% being green H2.
The legislation defines renewable hydrogen as being obtained from "renewable sources other than biomass", with low-carbon hydrogen as being derived from non-renewable sources with at least 70% fewer greenhouse gas emissions than grey H2 made from unabated natural gas. This could include blue hydrogen (made from fossil gas with carbon capture and storage) or pink H2 produced using nuclear electricity.
Considering that there is currently no green hydrogen being produced in Romania, these quotas could be difficult to meet.
In a separate national hydrogen strategy unveiled this week, the government aims to install 3.99GW of electrolysers by 2030, powered by 7.97GW of renewable energy — producing 282,000 tonnes of green H2 a year.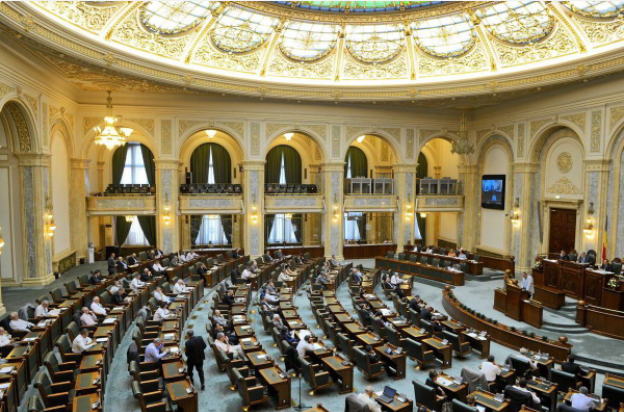 A view of the Romanian Senate, the upper house of Parliament. Photo: AFP/Getty
The new legislation states that fuel suppliers — which are mainly oil companies — must also ensure that 5% of the energy value of their fuels are provided by green hydrogen (or its derivatives) every year, starting in 2030.
"Fuel suppliers have the obligation to ensure that the energy value derived from the amount of fuels from renewable sources of non-biological origin [ie, green hydrogen or its derivatives] supplied on the market in Romania and used in the transport sector annually is at least equal to 5% of the energy content of all fuels supplied for consumption or for use on the market in Romania, starting from 2030," the bill states.
In addition, fuel suppliers are also obliged to ensure that rising proportions of the energy value of their transport fuels are actually in the form of renewable energy or green hydrogen (or its derivatives) for battery or fuel-cell electric vehicles. These quotas are set at 0.5% in 2025, 1% in 2026, 2% in 2027, 3% in 2028 and 4.5% in 2029.
Green hydrogen supplied to H2-powered vehicles at public refuelling stations will be multiplied by 1.6 for the calculation of fuel energy content — even though there are none in Romania today. The national hydrogen strategy calls for eight H2 filling stations to be up and running by the end of 2027, with 39 in place at the end of 2030.
Energy content for green hydrogen-based fuels used in aviation or shipping will be multiplied by 1.2 for the purposes of the calculations.
The bill also clarifies that its definition of fuels, for the purpose of this act, include petrol, diesel, natural gas, biofuels, biogas, green hydrogen-based fuels "and fuels based on recycled carbon or any other liquid or gaseous fuel".
Every fuel supplier in the transport sector will have to report its calculations annually to the government, with the first numbers submitted by 30 April 2025 for the previous year, with the whole system based around a new certification scheme.
Non-compliance with the quotas "constitutes a contravention and is punishable by a fine", the law states.
This fine will be calculated according to each megajoule (MJ) of green hydrogen "not achieved in order to reach the minimum percentages".
The value of the fine will be "determined by multiplying the number of unfulfilled MJs… by a value established by a decision of the Government which cannot be less than 0.25 lei [$0.05]."
With 120MJ in every kilogram of hydrogen, the fine would effectively cost $6 per kg, or $6,000 per tonne.
Romania's largest oil refinery, Rompetrol's Petromidia, which produces 100,000 barrels of oil a day, would need about 85,000 normal cubic metres of hydrogen (7,640kg) per hour — mainly for removing sulphur from crude oil — and could therefore theoretically face a fine of about $200m a year in 2030, if it were to use no green or low-carbon H2 at all, according to Hydrogen Insight calculations.
Yet at the same time, it could be more expensive for the refinery to pay for unsubsidised green hydrogen. The roughly 67,000 tonnes of H2 it uses each year (if working at full capacity around the clock) would cost about $200m at a renewable H2 price of $3/kg — and it could be far higher than that.
Rompetrol also supplies fuel throughout Romania, through more than 750 petrol stations and over 7,000 distribution points for liquid petroleum gas household cylinders, leaving it theoretically liable to even higher fines.
So will the Romanian government subsidise the cost of green hydrogen?
The law only states that it will seek input from industrial users and fuel producers about the "difficulties and risks" expected, and produce a report on the matter no later than 30 June 2025.
However, Romania is in the European Union, and the EU plans to introduce subsidies of up to €4 ($4.36) per kg of hydrogen, to be handed out to the lowest-bidding winners of competitive auctions, with the first tender due to be held in December this year.
Source:Hydrogeninsight