Mercedes-Benz commits to buy hundreds of thousands of tonnes of hydrogen-produced green steel
---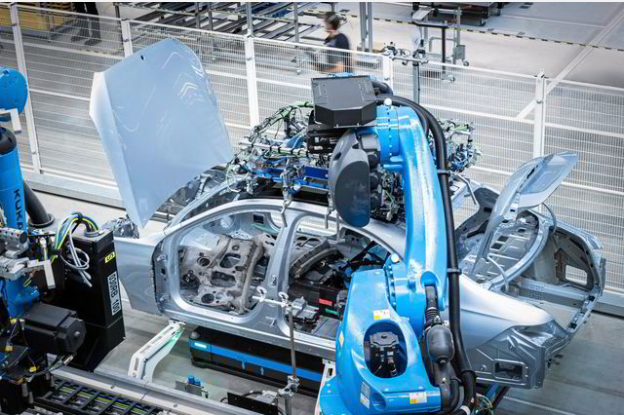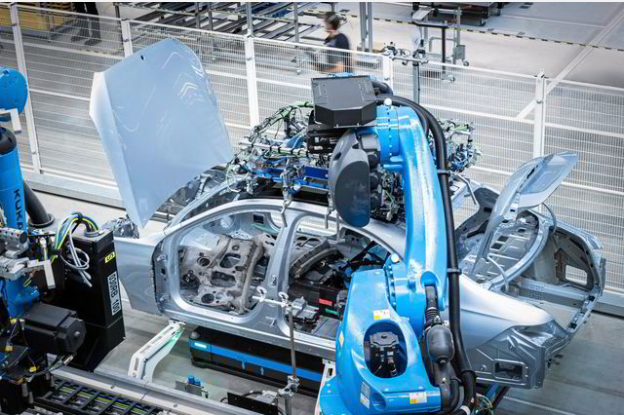 H2 Green Steel firms up deal for 2% of entire capacity of its Swedish plant and reveals ambitions to expand into North America
The world's first commercial-scale green steel plant making iron and steel with green hydrogen, Sweden's H2 Green Steel, has secured a binding offtake agreement to supply hundreds of thousands of tonnes of its product to German carmaker Mercedes-Benz, pushing it even further along the road towards final investment decision (FID).
The Swedish company has also revealed ambitions to expand into North America.
Today's deal, for 50,000 tonnes of green steel per year, will see Mercedes-Benz buy 350,000 tonnes of decarbonised steel over the contract's seven-year term for use in its European factories, starting in 2025.
The company, which took an equity stake in H2 Green Steel in May 2021, has committed to begin using green steel in its factories in that year — the same year the H2 Green Steel plant in Boden, northern Sweden, is slated to come into commercial operation.
The supply deal accounts for around 2% of the Boden plant's 2.5 million tonne annual production capacity and is H2 Green Steel's fourth offtake agreement to be converted to a binding long-term commitment in recent months. The Swedish firm signed three supply contracts worth more than €2bn ($2.16bn) in early May and late April, one of which was a €1.79bn deal with Italian steel group Marcegaglia, also an equity investor.
H2 Green Steel says it has pre-sold 60% of its capacity — although it has not confirmed whether all are under binding agreements — and plans to cap it at this level so it can sell the rest on the open market.
The sales deal comes hot on the heels of the company's order of 700MW of electrolysers from Germany's Thyssenkrupp Nucera last month, a move which also indicated the increasing likelihood of imminent FID.
The company has told Hydrogen Insight that it has secured more than two thirds of the estimated €5bn project finance necessary to reach financial close on schedule this year.
Thyssenkrupp's electrolysers will produce hydrogen at the company's integrated iron and steel plant in Boden, northern Sweden, for use in the manufacture of direct reduced iron (DRI), which will then be turned into steel.
Typically "sponge" or "pig iron" is made using polluting fossil fuels — which is why steelmaking accounts for 8% of global greenhouse gas emissions — but the Boden DRI plant will use hydrogen to chemically reduce iron ore into pure iron that can be used in steelmaking.
The two companies have also signed a memorandum of understanding for the potential supply of green steel produced in North America for Mercedes' manufacturing facilities in North and South America, in a move that mirrors that of many European hydrogen players hoping to grab a slice of the vast green H2 subsidy schemes on offer in the US and Canada.
This is the first time the Swedish firm has revealed any plans to expand into North America.
"We have talked to different stakeholders in both Canada and the US for some time and the possibility to leverage a large supply of renewable electricity for the production of green hydrogen and green sponge iron that can feed a sustainable steel production is a very interesting prospect for H2 Green Steel," said Henrik Henriksson, H2 Green Steel's chief executive.
The duo have also committed to creating a closed-loop recycling of scrap steel, with the carmaker sending metal to the Boden plant to be melted down and re-used.
"H2 Green Steel exists because pioneering companies in the automotive industry, like Mercedes-Benz, signalled the transition in the steel industry was too slow for them to meet their climate targets," Henriksson added.
"Working side-by-side with Mercedes-Benz, we have a partner with whom we can raise the bar when it comes to supply chain emissions, circularity and social sustainability. They are a very strong player to liaise with for our European operations, but naturally also as we endeavour into the steel value chain in North America."
Source:Hydrogeninsight