South Korean capital city signs deal for 1,300 new hydrogen buses by 2026, says Hyundai
---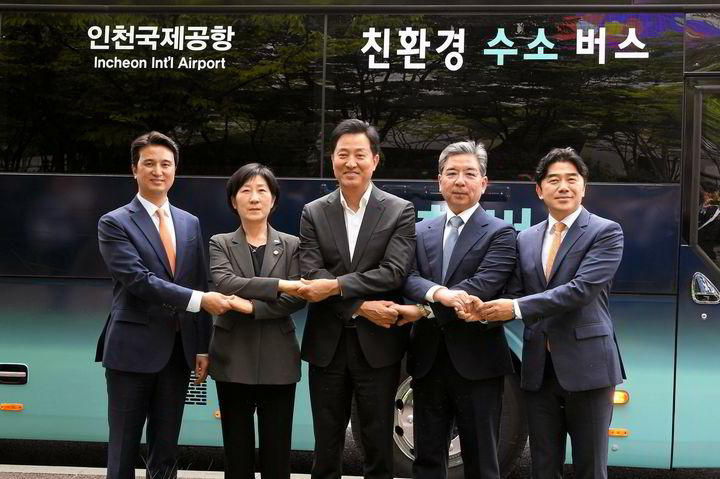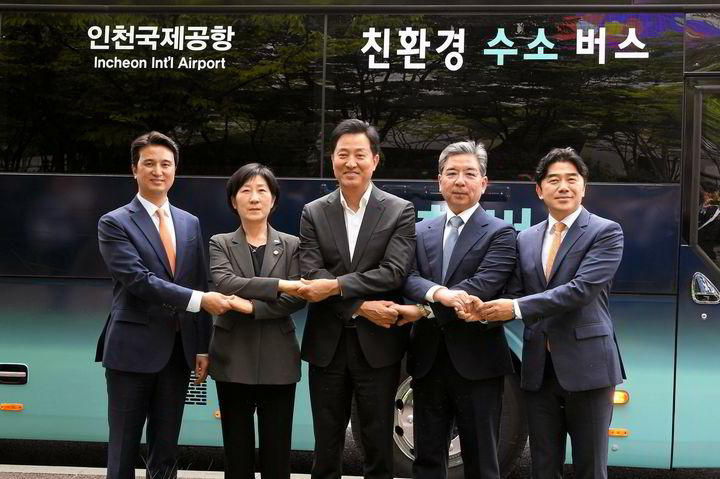 The city of Seoul is due to get 1,300 new hydrogen buses on its roads by 2026, according to Hyundai, after the pair signed a memorandum of understanding (MoU) with conglomerate SK Group and the South Korean Ministry of Environment (MOE).
The MOE has promised financial support, while Hyundai will supply the buses, SK E&S will produce and supply the liquid hydrogen fuel, while local company T Map Mobility, which also signed the agreement, will be involved with buses travelling to nearby airports.
However, SK E&S — the chaebol's liquefied natural gas subsidiary — and Hyundai seem to publicly disagree about a key detail of the deal.
A press release from Hyundai says the company will supply the 1,300 buses — including 300 airport buses — by 2026, but a separate statement by SK E&S says the deal is for 700 hydrogen buses by 2025 and 1,300 by 2030.
The Seoul Metropolitan Government and the MOE have not issued any public comments on the arrangement.
Both Hyundai and SK E&S agree that five new hydrogen filling stations will be built to fuel the new vehicles.
"Hydrogen buses have a shorter charging time [less than 30 minutes] than electric buses and can travel more than 600km on a single charge, making them especially suitable for airport buses operating on fixed long-distance routes," said SK E&S.
The deal also encompasses city and commuter buses.
The South Korean government announced last month that it planned to put 2,000 hydrogen commuter buses on its roads by 2026.
Hyundai says it has been supplying hydrogen buses to Seoul since 2020, and plans to deliver high-floor H2 buses (also known as coaches) for airport journeys this year.
The MoU was signed at Seoul City Hall today by Seoul Mayor Oh Se-hoon, environment minister Han Hwa-jin, SK E&S CEO Choo Hyung-woo, Hyundai president Jang Jae-hoon and T-Map Mobility president Lee Jong-ho.
Source: HydrogenInsight