Israel Launches First Hydrogen Fuel Station: Start of Energy Market Revolution?
---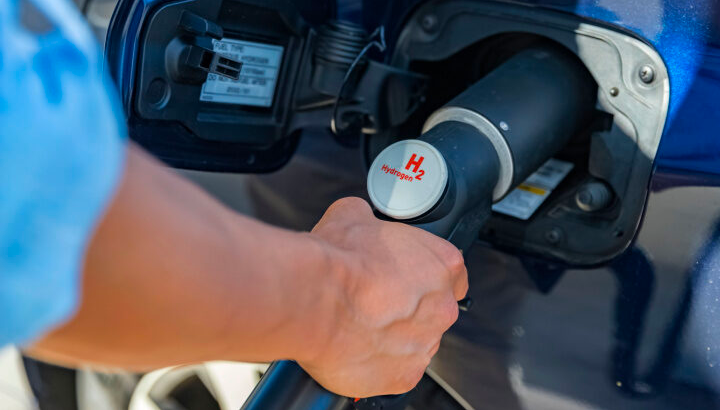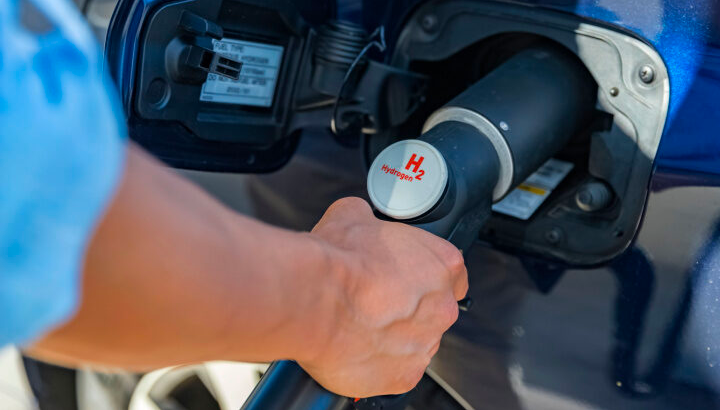 Israel launches first hydrogen fuel station: Start of energy market revolution?
Israel's first hydrogen fuel station opened for activity in Sonol Yagur near the Haifa Bay, putting Israel among the ranks of leading countries in the world that are seeking to replace combustion engines with hydrogen-based fuel cell technology.
The newly installed dispenser allows customers to refill compatible vehicles with hydrogen, much like filling up with gasoline or diesel. This is a potentially significant advantage over electric vehicles, which require lengthy charging times.
The station is a joint project of Sonol, Bazan and Colmobil and is meant to enable hydrogen-based transportation in Israel. Transportation is among the country's leading causes of greenhouse gas emissions and pollution.
For the past six years, the Sonol Group has been researching hydrogen and working with leading companies such as Linde and H2Mobility, who are responsible for establishing hundreds of hydrogen stations in Europe. They plan to use their experience to open more stations in Israel in the future, depending on the development of the hydrogen vehicle industry. Each future station will require an investment of more than NIS 5 million.
Israel's first real foray into hydrogen
The idea for the hydrogen station was born out of a conversation between Sonol's Dudi Weissman and Prof. Lior Elbaz at Bar-Ilan University, Elbaz told The Jerusalem Post.
Elbaz is also the head of the Israeli Fuel Cells and Hydrogen Consortium and the director of the Hydrogen Technologies Research Laboratory of the National Institute for Sustainable Energy.
Weissman visited the university and stopped in Elbaz's lab, where he learned about the team's work in hydrogen, which led Weissman to make a substantial investment in the field.
Ultimately, that investment turned into the hydrogen fuel station, which Elbaz said the team has worked on for more than three years.
Elbaz worked with the country's standards committee to ensure the station could operate since no regulations for such a fuel station existed before. But Elbaz said that this is the beginning of a hydrogen revolution.
Prof. Lior Elbaz explained:
Israel can produce large quantities of renewable energy in the south of Israel where we have ample free land, but we need to transport the energy to the north.
"The best and cheapest way is via hydrogen; today, most of the energy market in Israel, including the Israel Electric Company, recognizes this."
Israel is home to 15 larger companies and 20 start-ups in the hydrogen space.
"Israel is a pioneer in developing hydrogen technologies," Elbaz said. "We have some very bright and interesting ideas that are getting noticed worldwide. As a result, we see investments coming in."
Two more hydrogen pilot projects have already received funding, including a new "Hydrogen Valley" in Israel's southern Kibbutz Yotvata, where hydrogen will be used to pasteurize milk in the local dairy. Also, the Tel Aviv municipality won a tender from the Energy Ministry to operate two pilot hydrogen garbage trucks.
"The trucks are extremely quiet," Elbaz said, "and do not pollute the environment."
Elbaz noted that while the effect of the pilot project on the environment will be unsubstantial, if the projects grow, the use of hydrogen could drastically reduce Israel's carbon footprint. In addition, he said hydrogen would impact the metal, cement, fertilizer and transportation industries. Worldwide, the expectation is that 30% of all energy demand will be fulfilled by hydrogen by 2050.
"We have no choice," Elbaz stressed. "The climate is changing. Temperatures are rising. We are running against the clock to improve things, so the next generation will not suffer."
With hydrogen here, is it time to ease up on the gas?
The launch of Israel's first hydrogen fueling station is not only a major milestone in the country's transition to cleaner energy but also holds significant economic potential. Israel is known for its abundant natural gas resources, but as the world moves towards decarbonization, the demand for clean energy is growing rapidly, and the country's energy market will eventually need to adapt to stay competitive.
One of the biggest economic benefits of hydrogen fuel is its potential to reduce energy costs in the long run. While the initial investment to build hydrogen infrastructure may be high, the operating costs are generally lower than those of conventional fuel sources, which are subject to price volatility. Hydrogen is produced from a variety of sources, including renewable energy sources like solar and wind power, and using it as a fuel source could help reduce Israel's dependence on costly imported fossil fuels.
Despite its long-term outlook, hydrogen fuel faces stiff competition in the present. According to Non-Executive Chair at the prominent energy company Energean, Karen Simon, current advancements in clean energy are important, but unlikely to displace much of the thriving natural gas market currently seen within the country.
"Unless there's some fusion technology or something that all of a sudden is a breakthrough new technology… We see gas as still being a very strategic fuel source for 10, 20, 30 years," Simon said.
"People are waking up to the strategic importance of energy security [in light of climate change], and natural gas plays an important role in that transition. But that transition is not going to happen in a two to three year time period, it's going to take much longer," she told the Post. "So while these alternative technologies are being developed, you're still going to have demand for power that's going to have to be met, and I think natural gas is going to play a huge role in that."
READ the latest news shaping the hydrogen market at Hydrogen Central
Israel launches first hydrogen fuel station: Start of energy market revolution?, May 9, 2023
Source:HydrogenCentral