Rolls-Royce considering hydrogen power for future EV models
---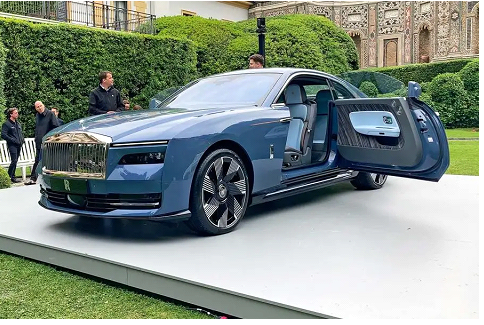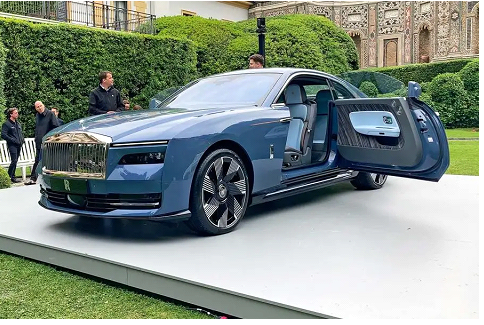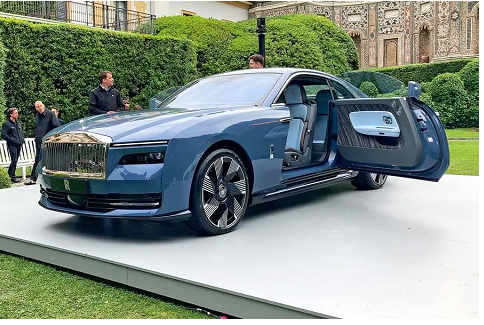 Rolls-Royce is considering swapping from conventional batteries to hydrogen fuel cell powertrains for its future electric cars once the technology is mature enough to be commercialised at scale.
The new Rolls-Royce Spectre – which made its European debut at Villa d'Este in Italy last week – is the Goodwood firm's first EV and will enter production in September with one of the largest batteries fitted to any production car, at 120kWh.
It has a claimed range of more than 300 miles and charges rapidly at 195kW. However, CEO Torsten Müller-Ötvös says the unique positioning of a Rolls-Royce, and the specialised use case of the average owner, opens up the possibility of considering hydrogen as an alternative fuel in the future.

Speaking to Autocar at the Spectre's debut, Müller-Ötvös responded to the suggestion that hydrogen combustion technology of the sort touted by JCB and Toyota might suit his firm's large, heavy luxury cars – renowned in part for their silky V12 engines.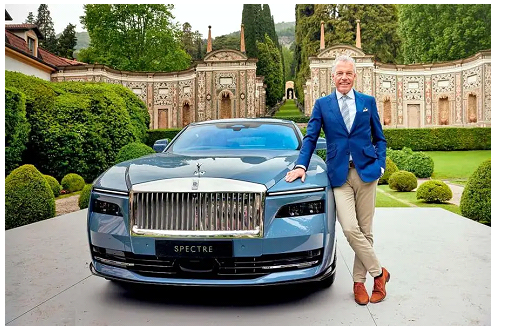 "I think a hydrogen combustion engine is nothing I would in any way look into, because that was tested already years ago," he said, recalling that parent company BMW trialled the technology in the early 2000s with a specially adapted 7 Series.
"This is not the most efficient way to use hydrogen," he added. "If hydrogen will be used in the future, then it's fuel cells. And fuel cells are nothing different from a battery. It is just how you get the energy.
"And why not? I would say so when the time is right for us, and when the technology is so much advanced, that it is definitely something we would pursue as Rolls-Royce. Why not? We might exit batteries, and we might enter into fuel cells."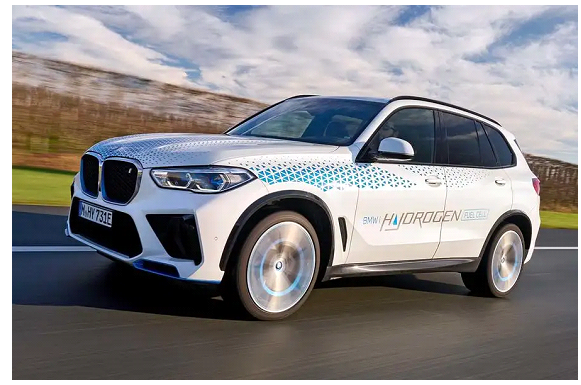 Müller-Ötvös's comments come as BMW launches the low-volume iX5 Hydrogen, a fuel cell prototype that uses cells supplied by Toyota – itself a proponent of hydrogen-powered road cars.
The model will be sold in small numbers only, but BMW boss Oliver Zipse said its launch is symbolic in demonstrating "the technical maturity of this type of drive system and underscoring its potential for the future".
Müller-Ötvös agrees that the technology has a place in the future, particularly when it comes to the average Rolls-Royce car, which traditionally is not used for long-distance travel on a frequent basis.

One obstacle remains, though, Müller-Ötvös acknowledges: "You can't obviously have hydrogen charging at home, whereas [with battery EVs] you have one big advantage, and all our clients have big garages. There is lots of space at home and there is lots of space in office buildings to install charging.
Quite a lot of our clients already have charging installed at home because, for many, Spectre is not their very first electric car." For this reason, Rolls-Royce is "watching closely" for developments in hydrogen fuelling infrastructure to evaluate the feasibility of hydrogen propulsion.
Source:AUTOCAR