Fortescue Partners With China Baowu to Utilize Green Hydrogen in Iron Production for Emission Reduction in Steel Industry
---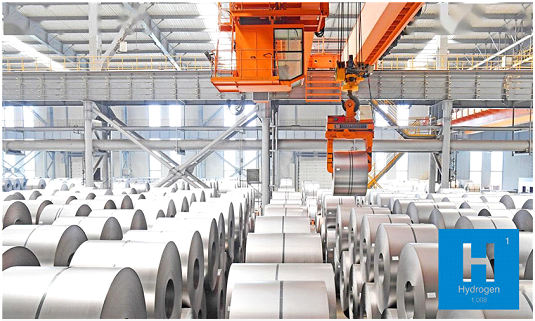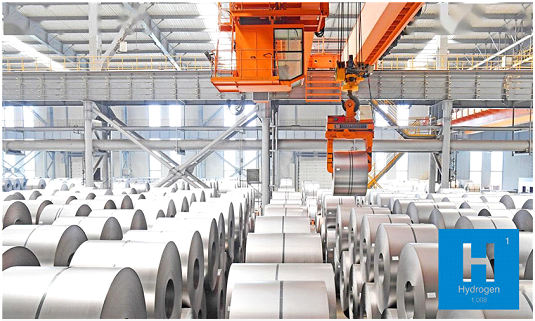 Fortescue, one of the world's largest and lowest cost iron ore miners, has entered into a Memorandum of Understanding (MoU) with China Baowu Steel Group Corporation (China Baowu) to work together on reducing emissions associated with iron and steel making.

This collaboration will explore lower emissions iron making technology at one of China Baowu's operations in China using Fortescue iron ore and green hydrogen, iron ore beneficiation research and development and collaboration opportunities in renewable energy and green hydrogen.

Fortescue Metals Chief Executive Officer Fiona Hick said, "This MoU further strengthens our longstanding partnership with China Baowu, the world's biggest steel maker and Fortescue's largest customer, and reflects our collective commitment to eliminate emissions.

"Fortescue is exploring a range of options to reduce emissions in the steel value chain including through partnerships with suppliers, customers and research institutes.
"We firmly believe that collaboration and partnerships such as this will be integral to developing the technologies required to deliver on our ambitious target of net zero Scope 3 emissions by 2040."

China Baowu Chairman Derong Chen said, "Collaboration with iron ore suppliers and enhancing the strategic planning of iron ore are key to Baowu's strategy. The green and low carbon transition provides Baowu with significant challenges and development opportunities.

"Fortescue's strategy of transitioning into a green energy and resources company is aligned with Baowu's future development plan. We look forward to conducting more substantive collaborations together on iron ore, green energy and resource development."

About Fortescue

Fortescue is one of the world's lowest cost iron ore producers, shipping at an annual rate of over 180 million tonnes. More than 1.7 billion tonnes of iron ore have been delivered to Fortescue's customers since 2008. Through its decarbonisation roadmap, Fortescue is working to eliminate the use of fossil fuels and achieve real zero emissions (Scope 1 and 2) across its iron ore operations by 2030. Fortescue remains committed to its stated intent to achieve net zero Scope 3 emissions by 2040 (announced in October 2021), addressing emissions across its entire global value chain. This includes crude steel manufacturing which accounts for 98 per cent of Fortescue's Scope 3 emissions.
About China Baowu

China Baowu Steel Group Corporation (China Baowu) is the world's largest steel enterprise, producing 132 million tonnes of steel in 2022. Headquartered in Shanghai, China Baowu's vision is to become a leading company in the steel and advanced materials industry, with a mission to jointly build an industrial ecosystem and promote the progress of human civilization. In January 2021, China Baowu released its low carbon metallurgy road map which outlined its commitment to achieve carbon neutrality by 2050. The Company is building an open platform to work with partners to explore technology solutions with an aim to reinvent the steel-making process and reshape the low-carbon value chain.
Source:Fortescue