Airbus and Ariane Group Partner to Build 'First' Liquid Hydrogen Refuelling Facility
---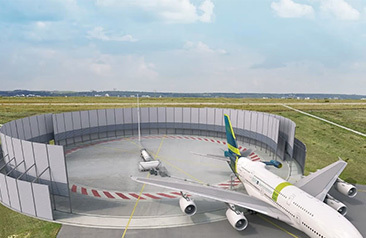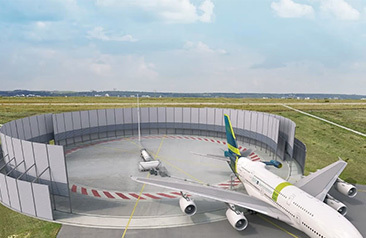 In pursuit of enabling liquid hydrogen-powered flight, Airbus and ArianeGroup have today (November 30) announced they will work together to build the 'first' liquid hydrogen refuelling facility for ZEROe aircraft at Toulouse, Blagnac airport, France.
Due to be operational in 2025, ArianeGroup will design, produce, and support the operations of the liquid hydrogen fuelling system which will be used for Airbus' ZEROe demonstrator throughout ground and flight tests, which are expected to commence in the middle of the decade.
In 2020, Airbus unveiled three ZEROe concept designs for hydrogen-powered aircraft, ranging from less 100 passengers with a range of 1,000 nautical miles, up to 200 passengers with a range of over 2,000 nautical miles. Airbus hope that by 2035, its zero-emission aircraft will enter into service.
"Many of the technologies required for a zero-emission aircraft are already available in other industries, and liquid hydrogen handling is no exception," said Sabine Klauke, Chief Technical Officer at Airbus.
Klauke added, "Preparing for the entry into service of a zero-emission aircraft in 2035 means that we need to mature all of the required technologies in parallel. By partnering with ArianeGroup, we will leverage well known hydrogen expertise and other relevant space technologies in the pursuit of this goal."
As a further commitment to developing hydrogen-powered flight, in May (2022), Airbus announced it would launch its UK Zero Emission Development Centre (ZEDC) in Bristol, UK, focusing on its hydrogen products, including cryogenic testing.