10 Featured Hydrogen Refueling Stations in China

As the infrastructure to provide hydrogen to FCVEs, the number of hydrogen refueling stations will directly impact the commercialization progress of FCVEs. By 31st December 2020, there are more than 120 hydrogen refueling stations in China, ranking the second around the world. Here we'd like to share 10 featured HRS with you:


1. China's First Stationary Demonstration HRS in Steel Industry- HBIS HRS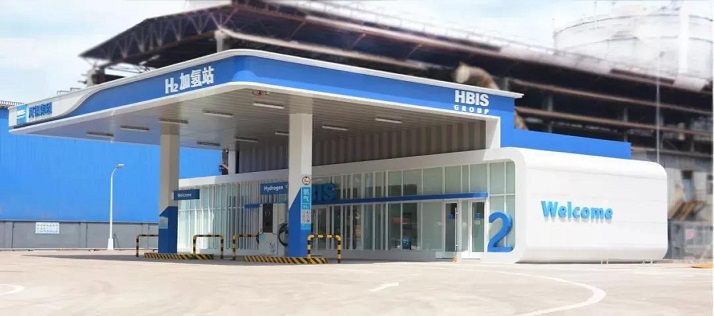 Located inside of HBIS Handan factory, with the refueling capacity of 500kg/day, 350 bar and 700bar two modes. The HRS has already realized providing hydrogen to FCVEs and the filling of hydrogen with long tube trailer, which could provide the filling services for nearly 20 heaty duty trucks of 49 tones. This HRS created many firsts in China: the first domestic 450Mpa of hydrogen storage tanks, the first stationary HRS of steel industry and the first complete formalities HRS in Hebei province.



2. First Oil and Hydrogen Refueling Station of Sinopec's New Image- Hejiao HRS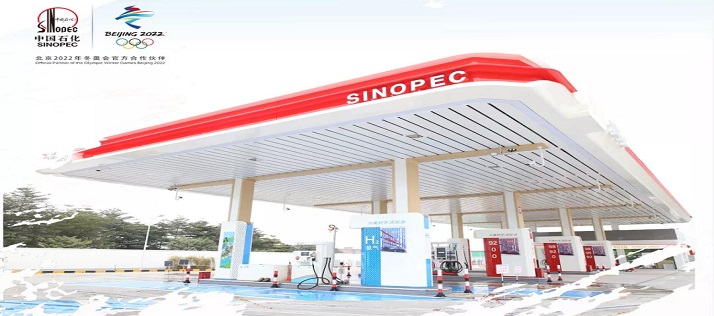 Guangdong Foshan Hejiao Oil and Hydrogen refueling station (pilot project) is the first type with new image of Sinopec, and also the second oil and hydrogen refueling station in Guangdong. As the key hydrogen projects in Foshan city, Hejiao HRS has the hydrogen refueling capacity of 500kg/day.


3. Yangquan City's First Hydrogen Refueling Station- Demonstration HRS for Heavy-duty Trucks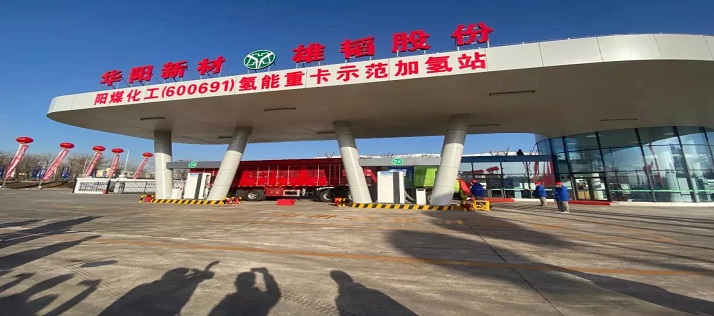 Yangquan HRS is jointly invested by Hydra Vision and Yangmei Huagong, the HRS locates in the Logistic Industry Park Yangquan city, with the refueling hydrogen capacity of 1000 kg/day (12 hours), could offer hydrogen refueling services for 70 hydrogen and fuel cell heavy-duty trucks.

4. The First Stationary HRS in Zibo- Public Transport Hub HRS in development District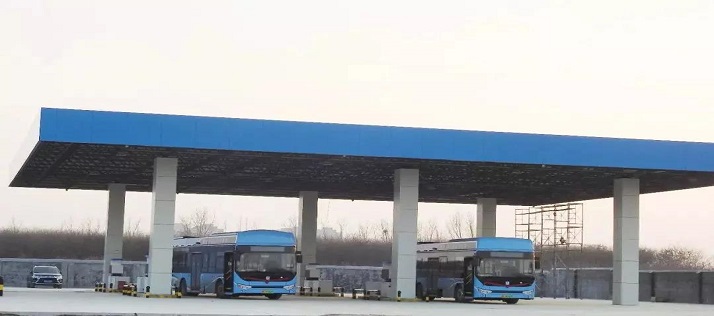 Located in southern of Zhongrun street, Zhongdian District, Zibo city, constructed and invested by Zibo Jinlutong Passenger Services Company, this HRS is the first and stationary commercial HRS with the capacity of 1000kg/12 hours, mainly provide hydrogen refueling services for more than 100 Geely fuel cell buses.
5. The First Commercial HRS in Guangxi- Liuzhou Boyuan HRS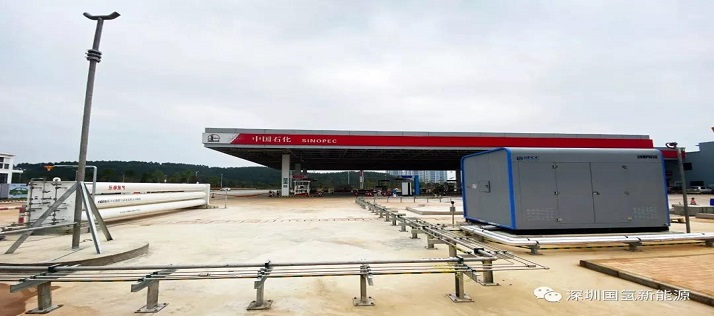 Guangxi first commercial HRS-Liuzhou Boyuan HRS is the first HRS integrated hydrogen and oil, shopping etc the comprehensive services station. The total capacity of hydrogen storage tanks is 6 cubic meters, with a daily hydrogen capacity of 500kg.


6. Changshu's First Commercial HRS- Jiahua HRS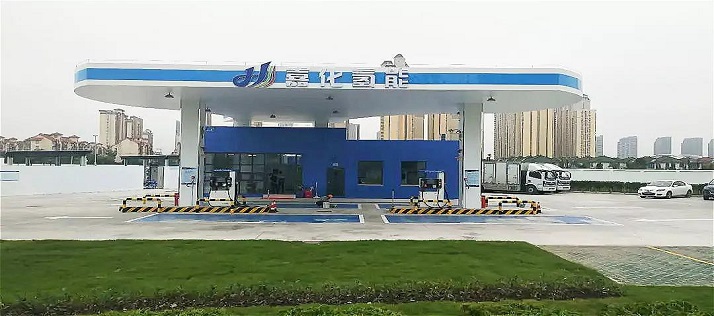 With the hydrogen capacity of 1000kg/day, 350 bar and reserved 700bar refueling modes, this HRS could provide 90 hydrogen and fuel cell buses or 160 hydrogen logistics vehicles with refueling services.



7. Hebei Province First Commercial Stationary HRS-Zhangjiakou Weisanlu HRS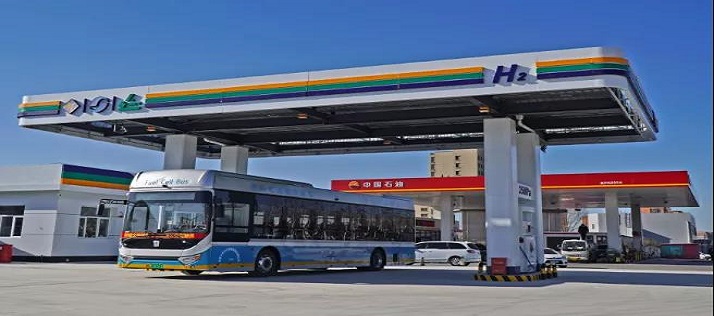 According to the layouts, the project including refueling area, auxiliary service area, processing installations area. There are 2 single refueling equipment each matched 2 hydrogen refueling nozzles.2 fixed parking space of 350kg/hydrogen tube trailer, 1 unit of 202kg accumulator, with the total hydrogen storage could reach of 902kg, could provide hydrogen for 150 hydrogen and fuel cell vehicles.



8. Xiangyang First HRS-Laohekou HRS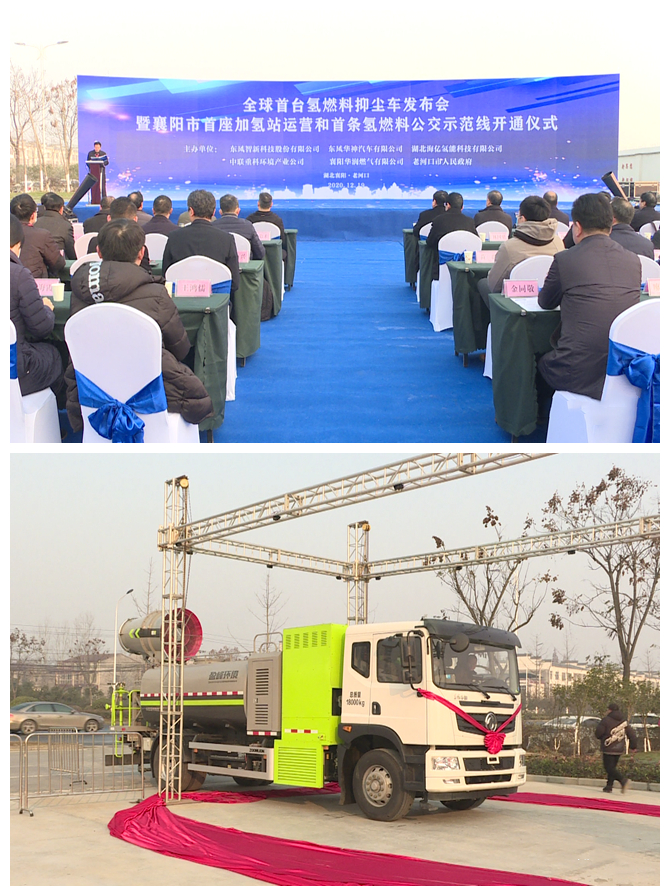 Invested by Huarun Group with the total amount of 30 million Yuan, Laohekou HRS is the first HRS integrated oil station and hydrogen refueling services, with the hydrogen refueling capacity of 500kg/day.
9. SPIC First HRS-Yanqingyuan HRS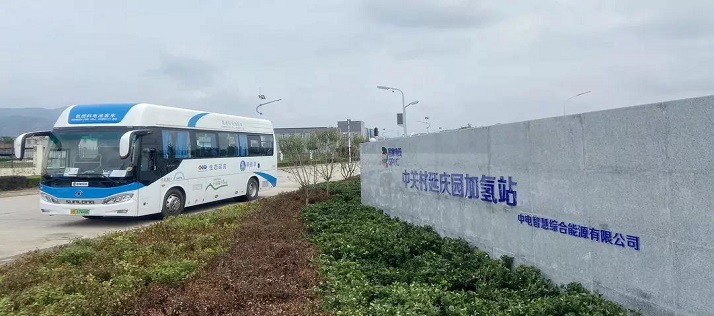 The first phase of HRS, with the hydrogen capacity of 500kg/day, hydrogen supply pressure of 350bar, could provide hydrogen refueling services for 30 hydrogen fuel cell buses. After the official operation, this HRS will provide hydrogen for 2020 Beijing Olympic Series of Test competitions.


10. HAIPOER Onsite Hydrogen Production HRS-Zhangjiakou Dongwanshan HRS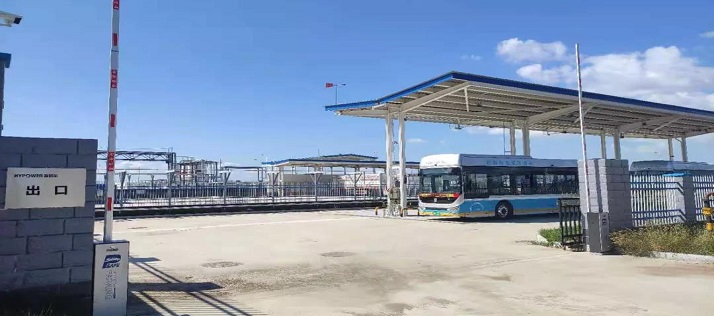 Zhangjiakou Dongwangshan onsite hydrogen production HRS is the demonstration project of industrialization application of hydrogen in Zhangjiakou City. This HRS adopts Zhangjiakou green electricity to produce hydrogen. The first phase hydrogen production capacity is 4000 kg/day, the second phase could achieve 20 tones/day. The hydrogen supply pressure is 350bar, with the largest hydrogen refueling capacity of 1500kg/day. This HRS is equipped with four 45Mpa high-pressure hydrogen storage tanks, combined with low-pressure storage tanks could provide refueling services for 20 hydrogen fuel cell vehicles.

Source: TrendBank

Pics are from the internet