FuelCellChina Interview:Enapter, a Pioneer in Exploring the Chinese Market with AEM Electrolyzers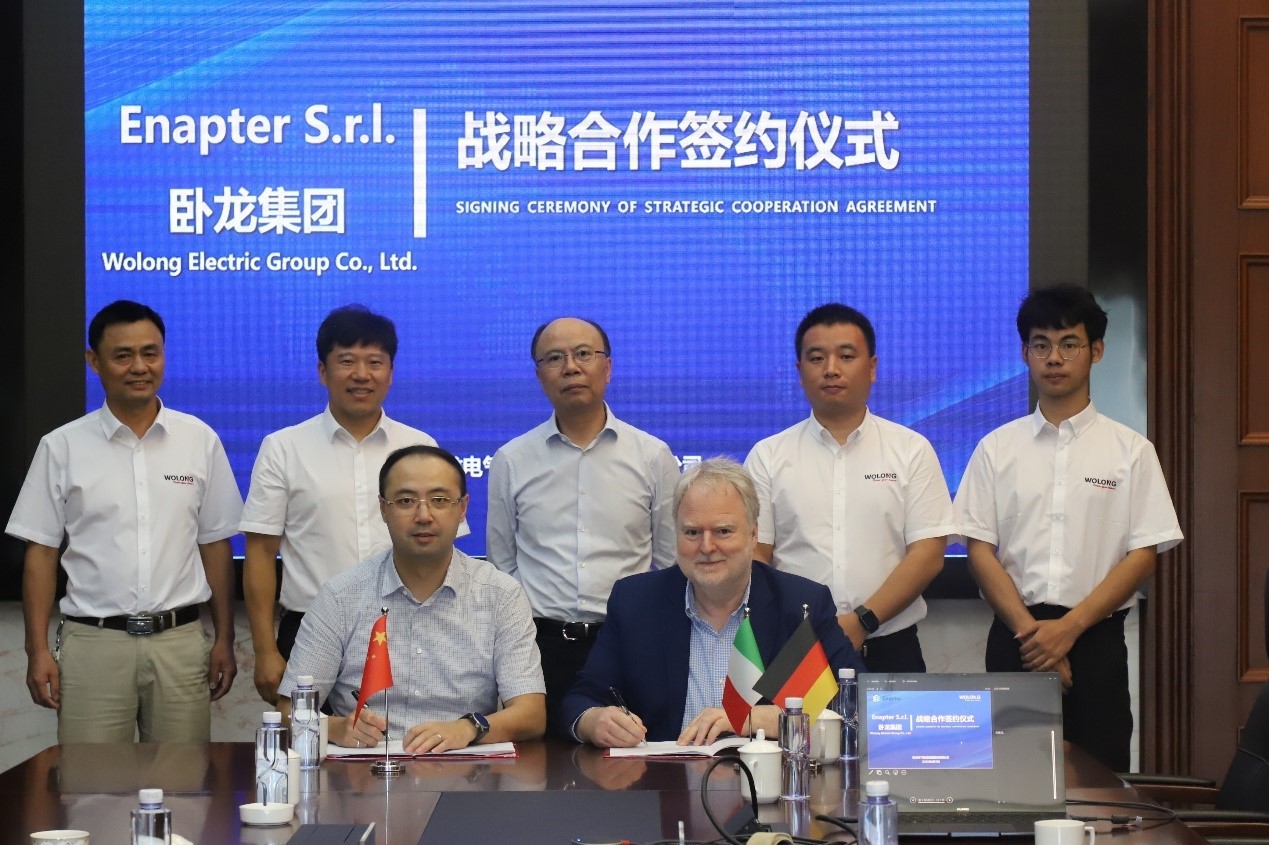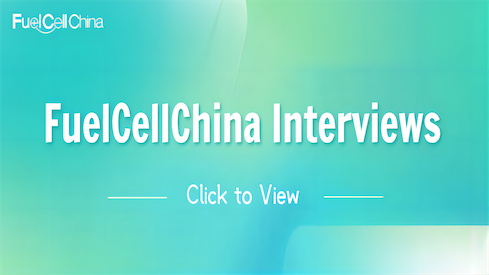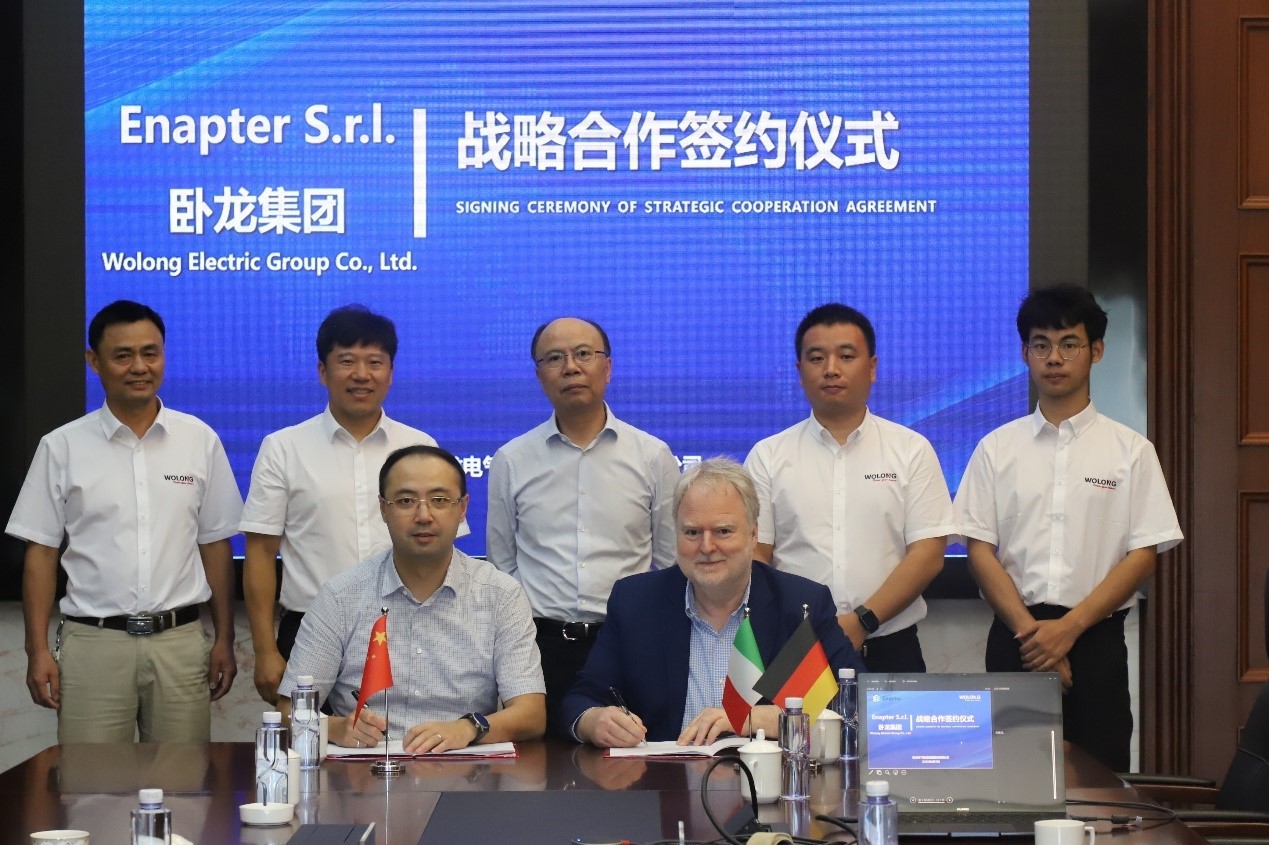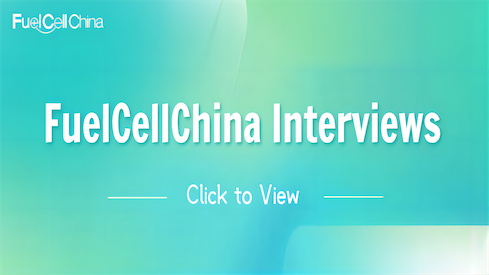 Today, we have the privilege of engaging in a candid discussion with a prominent, leading figure in the AEM Electrolyzer industry. Enapter is a German shareholding company with R&D and Production in Germany and Italy(website: www.enapter.com) has been spearheading the advancement of sustainable hydrogen solutions with AEM and is the first company who commercialized AEM Electrolyser. We are delighted to welcome Mr. Sebastian-Justus Schmidt, Founder and CEO of Enapter, for an exclusive interview with FuelCellChina. For this insightful conversation we have met in the Sheraton Hotel in Shangyu, China on the 08.08.2023.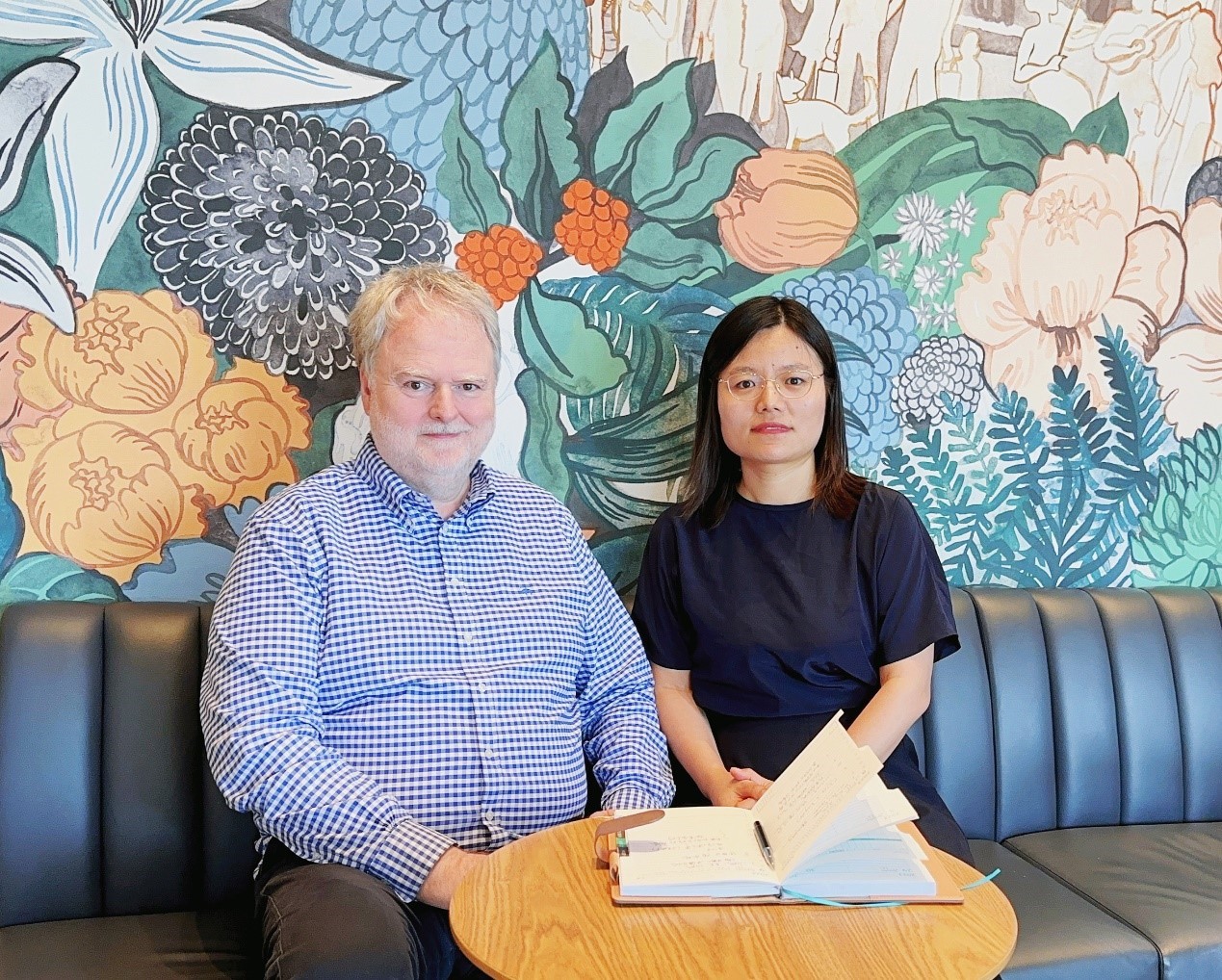 Sebastian-Justus Schmidt, Founder and CEO of Enapter. Becky Chen, Co-founder of FuelCellChina
We like share his insights and visionary outlook on the hydrogen industry.


Q-1: Hi Mr. Sebastian-Justus Schmidt, great to meet you here in Shangyu. You had great news yesterday (07.08.2023) with the announcement of the cooperation with Wolong. I like to know a bit more about your company and your ideas in China. Enapter has gained significant recognition in the AEM electrolyzer market. Could you provide an overview of Enapter's journey so far, key milestones, and the company's vision for advancing green hydrogen technology?
Dear Becky, Thank you for this opportunity. Enapter started in 2017 with the vision to revolutionise the green hydrogen industry. Our idea: To produce of affordable and scalable electrolysers for green hydrogen. Since our start, we have shipped over 3500 electrolysers to customers worldwide, for various applications. Several thousand electrolysers – even small: this already brings a small contribution to the energy transition. We have R&D and Production in Italy and also in Germany. We have 260 employees and still growing. We are meanwhile stock listed in Germany.

Our latest achievement is the AEM Multicore, the world's first megawatt-scale AEM Electrolyser. But it is only the beginning.
Our goal is to advance green hydrogen technology globally, as we believe it can effectively transform industries and fight climate change.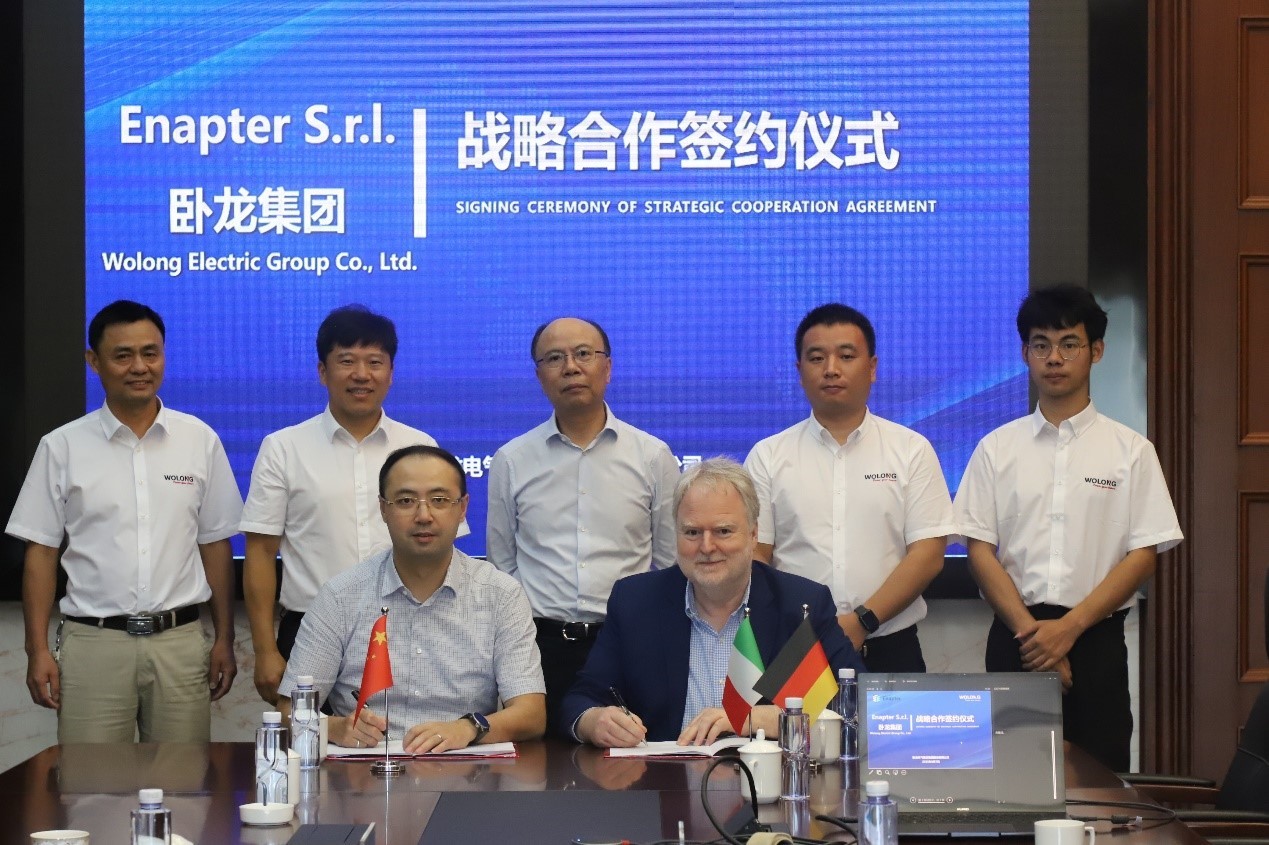 Wolong Group Signs Strategic Cooperation Agreement with Enapter AG
Q-2: AEM electrolysis has shown great promise for the production of green hydrogen. How does Enapter's AEM electrolyser technology differentiate itself from other electrolysis technologies, and what are the key advantages of using AEM electrolysis for green hydrogen production?


Sebastian :Our Anion Exchange Membrane (AEM) technology unifies the cost-effective chemistry of alkaline water electrolysis with the best performance features of PEM electrolysers. Enapter's AEM Electrolysers do not use Titan or Iridium, the water side is atmospheric pressure and only the hydrogen side is clean, pressurized hydrogen. And for sure AEM is offering an exceptional dynamic response to variable energy loads, allowing them to respond quickly to fluctuating renewable energy sources.
So, the key advantages of using AEM electrolysis for green hydrogen production are its cost-effectiveness and adaptability to various renewable energy inputs. The modularity and the easiness of the systems allow them to work in decentralized green hydrogen production due to scaling.
Q-3: Enapter's innovative modular design has been praised for its scalability and versatility. How does this design approach contribute to the widespread adoption of green hydrogen solutions, and what impact do you believe it will have on the integration of hydrogen in various sectors?
Sebastian :Before I come to your question, I would like to give you some more ideas about where we – and the entire hydrogen industry is right now. The hydrogen industry is absolute in the early starting mode. I compare it very much with the IT Industry in the 80th. There was one single giant computer for one company and only special experts was allowed to work with them. The modular disruption of the computer industry was the PC: When we are looking into datacentres today: we have PC-like computers scaled and connected in thousands – they are called blade-computers. Our Enapter system technology is disruptive like the PC. We will reach extreme high quality and lowest prices with mass fabrication. When you look to the mainframes from the past: These are the industrial players with large scale projects today.
But coming back to the centre of your question. When we are looking at a starting market situation, an early infrastructure, we have a perfect chance right now. We can build decentralized, future proven and reliable energy grids, if we add energy storage where it makes sense. We have to understand that a complete, transparent, and modern infrastructure can't be built with monolith super large and inflexible building blocks. Our modularity enables electrolysers to be easily installed and expanded, making them ideal for projects of all sizes, from small local applications and in the future to large industrial complexes. This approach drastically reduces installation time and costs, making green hydrogen more accessible for businesses and communities.
Q-4: Enapter has successfully implemented projects in different regions. Could you share some notable examples of Enapter's green hydrogen installations and collaborations, and how these initiatives are driving advancements in sustainable energy and decarbonization?
Sebastian :At the moment, we have more than 340 customers using our devices for green hydrogen applications in more than 50 countries worldwide, ranging from small to large-scale solutions.
One notable example is the installation of Tokyo Gas, a prominent energy supplier in Asia, which integrated 30 of our single-core electrolysers into a commercial hydrogen refueling station in Tokyo. This project exemplifies the versatility and reliability of our technology in supporting the growth of hydrogen infrastructure. Another compelling success story comes from the company is WILO Group (https://wilo.com/en/index.html), a multinational pump technology company based in Germany. They implemented our AEM electrolysers in their H2Powerplant at their headquarters, aiming to enhance energy independence and decarbonize their production processes. This collaboration showcases how our solutions empower industries to adopt sustainable practices and reduce their carbon footprint. And third might be a good example of the company Starfire from US. They are producing modular Ammonia factories and needed similar modular electrolysers. You will find plenty of installations on our website. And we are working on so much more in the future.
Q-5: As is well known, the EU has actively encouraged the use of green hydrogen, with PEM technology being the most popular option. However, it has come to light from multiple project press releases that many large-scale green hydrogen initiatives in Europe really use alkaline electrolyzers. Could you explain to us the causes of this phenomenon?
Sebastian :(laughing) Becky - it is all about cost. If you do not get full project funding you need to reduce the cost. Then you will end at Alkaline Electrolysers. When I look to the complexity of PEM Balance of Plant and also the heavy load of noble metals for the stack: the PEM will be in a niche in few years.
By the way - I am absolute happy that we have plenty of customers projects which are not funded. This gives me hope, because funding can be only a start-helper for companies. In the end you need to have the most competitive solution on the market.
Q-6: Enapter is actively involved in promoting clean energy solutions around the world. With Enapter's experience in both the European and Japanese or Asia markets, what lessons and best practices can be applied to address the specific demands and dynamics of China's rapidly growing hydrogen industry?
Sebastian :Every region and country is somehow different and you really can't say that one setting will fit everywhere. Look at Europe: In Norway we have a lot of hydro-energy, in Italy we have more sun. But both need energy storage. Both need electric (energy in electrons) and hydrogen (energy in molecules) storages.
One thing we see across all markets is the need to simply get started with green hydrogen, and we have seen that the key to this is to start small and early to rapidly test and prove business models. If you carry out these pilot projects with flexibly scalable Enapter technology, it then makes it incredibly fast and simple to ramp up. You get a lot of knowledge; practical knowledge is massive needed to build up an infrastructure.
I have been recently attending the World Economic Forum (WEF) in Tianjin. The WEF published a white paper end of June "Green Hydrogen in China: A Roadmap for Progress ". I loved seeing that decentralized hydrogen is already in the focus. I understand, that it is also already a big thing here in China.
Q-7: As one of the early pioneers in the Chinese hydrogen market, if I'm not mistaken, Enapter participated in hydrogen energy events in China as early as 2018. Over these past few years, we believe Enapter has gone through significant experiences in the Chinese market. Could you share with us the stories and insights you've gained from the Chinese market? Furthermore, what is Enapter's strategic positioning for the Chinese market in the future?
Sebastian :Wow, you have a good memory. Yes, we were attending one of the first hydrogen events – was it really 2018? We have been so innocent at this time and so much an early startup. Honestly, we had not much experience here. We have been looking at the market and tried to follow. We had several smaller individual customers over the time, but we were never really close what I regret a bit today. We should have been much closer with them, but we as company had to grow as well and we have been building our own system and also the technology today is much, much advanced.
We should have been much closer with our customers, but we as a company had to grow as well and we have continuously worked on our technology - today everything is much, much advanced.
We know, that to be successful you need 100% satisfied customers and we need to build a good system of support and service. You need to have spare parts and technicians on site so that you can do small things without delay. This is what our Partner Wolong will build. We will be very close with them to ensure frictionless cooperation and first-class service.
Our strategic position in the future: Honestly, even if you think big you should not waste too much time on it. You need to look at what you will do within the next 12, maybe 24 months – a timeline you can predict and it is in your hand, what you can reach. We are happy to have found Wolong, a superb successful company who have a similar mindset.

Q-8: Sorry Sebastian, but didn't you speak about Market leadership in your press release?
Sebastian :Yes, (smiles) sure. We will win. We are pushing hard. We have one goal: make green hydrogen cheaper and make it more affordable than fossil fuel. In the end, only the most cost-effective solutions will win. In two-, or three-years Electrolysers' prices will fall significantly, and we are prepared – and long term – which is around 10 years in my calculation - Electrolysers will be everywhere and already mass products. This needs structural thinking and partnerships. This is why we are here.


Thanks again for Sebastian the acceptance of FuelCellChina's interview.
About Enapter
Enapter is an innovative energy technology company that manufactures highly efficient hydrogen generators – known as electrolysers – to replace fossil fuels and thus drive the global energy transition. Their patented and proven Anion Exchange Membrane (AEM) technology enables the series and mass production of cost-effective plug-&-play electrolysers for green hydrogen production at any scale and any place.
Their modular systems are already used by more than 340 customers in 50+ countries, in the energy, mobility, industrial, heating and telecommunications sectors. Enapter has its main office in Germany as well as an R&D and production site in Italy.
About Wolong Group
Founded in 1984, Wolong has grown to become a powerhouse with total assets of 36.1 billion yuan and an annual sales revenue of 47 billion yuan. The company encompasses three publicly listed subsidiaries: Wolong Electric Drive (600580SH), Wolong Real Estate (600173SH), and Brook Crompton (AWC.SI), along with 57 wholly-owned or majority-owned subsidiaries. With a workforce of over 18,000 employees worldwide, Wolong has maintained its position among the Fortune Global 500 for six consecutive years.
As a global leader in the field of electric motors and drive controls, Wolong is aligning with the trend of green development. The company has established a diversified portfolio focused on intelligent manufacturing and solutions, spanning industrial internet, industrial automation, energy management, real estate, mining, and trade sectors.
Wolong Group and Enapter have joined forces to establish competitive modular hydrogen production solutions in China, gradually increasing their market share in the field of AEM water electrolysis hydrogen production.
Last year, Wolong Group has been focusing on its "ONE-TWO-THREE Development Strategy," comprising three growth curves. The second growth curve involves robustly advancing businesses related to photovoltaics, wind power, energy storage, hydrogen energy, and electric transportation. Wolong has previously developed power supply systems for electrolyzers of various power ranges and provided new energy hydrogen production system solutions. Additionally, Wolong possesses extensive experience and historical accumulation in the applications of pumps and fans, which are crucial auxiliary equipment for hydrogen production systems.
Source:FuelCellChina