Connecting Green Hydrogen APAC 2023
---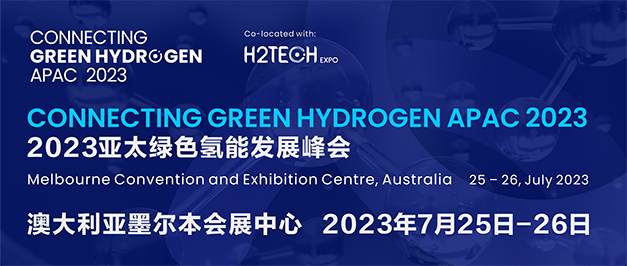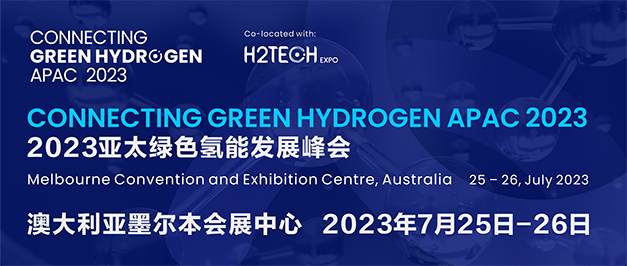 Connecting Green Hydrogen APAC 2023
Date: July 25 – 26, 2023
Location: Melbourne Convention and Exhibition Centre, Australia
As a landmark event in the industry's calendar, Connecting Green Hydrogen APAC 2023 will bring together the industry live and in person to discuss the green hydrogen agenda in Australia and the Asia Pacific.
Connecting Green Hydrogen APAC 2023 creates a unique set-up where the policy-makers as well as both local and international developers, investors, experts and solution/product providers, meet, get market updates, debate, and learn. Attending the event is an enabler to be part of the future development of hydrogen energy in APAC.
CGHA2023 Technical SummitThe Technical Summit offers green hydrogen professionals the opportunity to showcase cutting-edge technologies and explore innovative solutions for increased operational efficiency, establishing a technology networking hub.
Women in Green EnergyInclusion, and more specifically gender inclusion, is a must to take up climate action challenges. Join the Diversity & Inclusion Talk to hear inspirational speakers discussing how the energy transition could accelerate opportunities for women.
H2TECH Live ExhibitionsYour technologies, solutions and knowledge can help shape the Future of Green Hydrogen Energy - so don't miss this unique opportunity to showcase your organization at CGHA2023.
For more information please contact Teresa ( Teresa@fuelcellchina.com ).
FuelCellChina, the leading information hub of hydrogen and fuel cell industry around the globe.