Sunshine Hydro and Energy Estate Announce New Joint Venture to Develop Up to 4.5GW of Long Duration Energy Storage & Green Hydrogen Production
---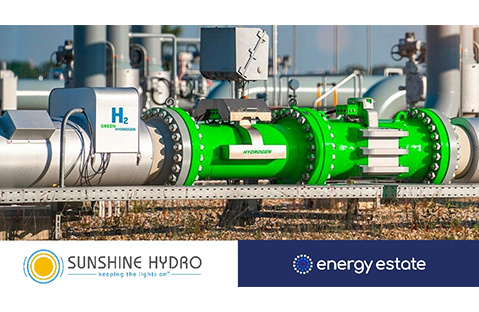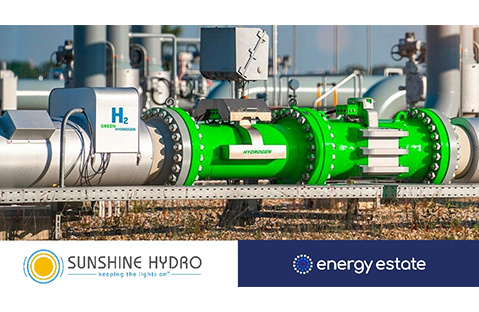 What Victorians are looking for is a renewable energy power station that can deliver reliable energy 24/7 in all weather conditions. Australian companies Sunshine Hydro and Energy Estate have formed a new joint venture with the goal of developing up to 4.5GW of long duration energy storage in Victoria which will be integrated with new renewable generation and green hydrogen production — this green power station ecosystem is known as a SuperHybrid.
Sunshine Hydro is one of 11 Australian companies to have been featured in Beyond Zero Emissions "Cleantech Hub" at COP27 which showcased rising stars of Australia's zero-emissions manufacturing industry at the Australia Pavilion. Energy Estate is an active participant in the Victorian energy sector and its pipeline of projects in Victoria include over 3GW of offshore wind in partnership with leading global developer BlueFloat Energy.
The new Victorian joint venture between Sunshine Hydro and Energy Estate intends to develop several large scale pumped hydro energy storage projects in Victoria with integrated green hydrogen production with an initial focus on the central regions of Victoria. In addition to developing pumped hydro projects the joint venture will assess the suitability of other long duration energy storage technologies for large scale deployment in Victoria such as flow batteries, solar thermal, compressed air and hydrogen storage.
Simon Currie, Co-Founder, Energy Estate, said, Our joint venture will focus on how to maximise the repurposing of existing transmission infrastructure in areas like the LaTrobe Valley and how we can achieve enduring outcomes by using systems thinking to integrate projects to deliver multiple energy products and services. At the heart of our joint venture with Sunshine Hydro is a commitment to partner with local communities, workers and traditional owners.
Enosi's CEO Steve Hoy said "For stored energy to be considered fully renewable under both GHG Protocols and emerging European time-stamped certification standards, we need to provide independent and trusted certification that the stored energy was originally sourced from renewable plant, and aligned in time with renewable production. SuperHybrid plant can solve the credibility gap associated with claiming green credentials from energy usage when renewables are not available – like claiming to use solar energy at night."