Ricardo Supports Toyota on Hilux hydrogen LCV Project
---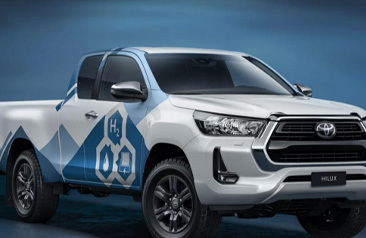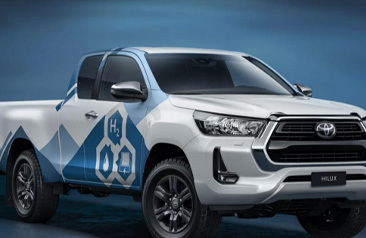 Ricardo supports Toyota on Hilux hydrogen LCV project
Ricardo is supporting Toyota, in partnership with the APC, on a multi-year project to develop its first zero emission hydrogen powered light commercial vehicle in the UK.
The Toyota Hilux hydrogen variant will be the first of its kind, manufactured and assembled at Toyota's Derby-based facility and is scheduled for prototype production in 2023.
Ricardo's role in the project is to integrate the complete hydrogen fuel cell, fuel storage system, and controls including design, analysis, and validation. The integration ensures efficient operation of all systems to give an excellent vehicle range and supports attributes for longevity and reliability.
Working as part of the consortium, Ricardo will support the delivery of a complete turnkey solution, which will create greater agility for Toyota in the UK supply base and a quicker turnaround in the design of low volume manufacturing.
Adrian Schaffer, President of Emerging Mobility, Automotive and Industrial at Ricardo, said its engineering expertise in hydrogen fuel technology and its integration into a variety of applications across several sectors, including light commercial vehicles, is supporting industry growth.
Richard Kenworthy, Managing Director, Toyota Motor Manufacturing (UK), said, the project represents a key moment for Toyota in the UK.
He said, "The development and manufacture of hydrogen related technologies is paramount to this sector's drive towards zero emissions."
Working alongside Ricardo will allow it to shorten the development time towards the integration of this technology in this vehicle segment, he added.
Ian Constance, Chief Executive at the APC, said supporting vital research and development in the UK, now more than ever, provides an opportunity to invest in transport decarbonisation as well as boost growth in the automotive sector.
He said, "The funding announced today furthers world-leading innovation in net-zero technology for the automotive sector and beyond."