Oman – OQ mulls green hydrogen fueling stations in Duqm
---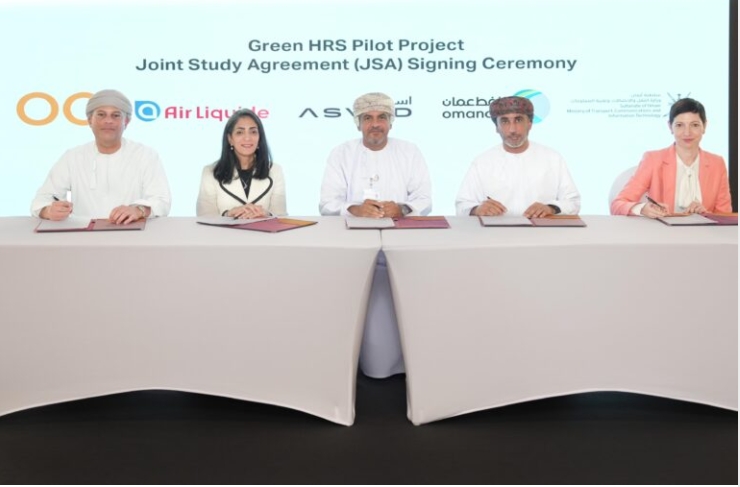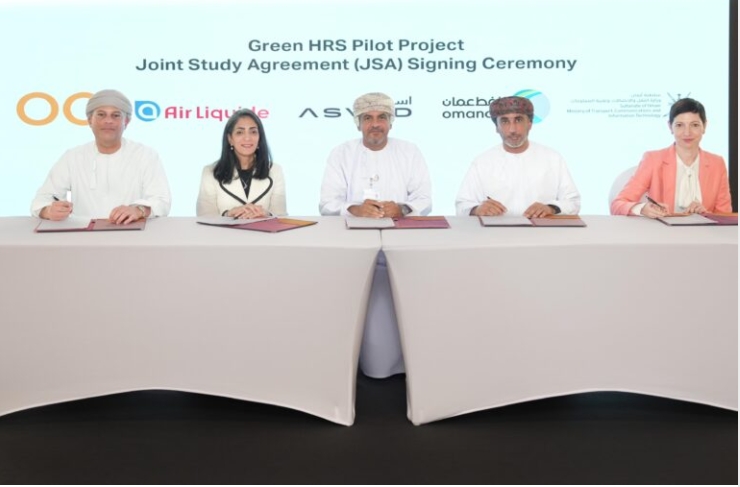 Oman – OQ mulls green hydrogen fueling stations in Duqm.
Oman's global integrated energy group, OQ, along with its partners, is planning to conduct a joint study to pave the way for green hydrogen fueling stations in Duqm.
OQ has signed an agreement with the Ministry of Transport, Communications and Information Technology, Asyad Group, Oman Oil Marketing Company (OOMCO), and Air Liquide Group. The purpose of this agreement is to conduct a joint pilot project study on green hydrogen fueling stations in the Special Economic Zone at Duqm (SEZAD).
The agreement was signed by H E Khamis Mohammed al Shammakhi, Undersecretary of the Ministry of Transport, Communications and Information Technology for Transport, Najla Zuhair al Jamali, chief executive of alternative energy at OQ, Ahmed al Balushi, chief executive of asset management at Asyad Group, Tarik Mohammed al Junaidi, CEO of OOMCO, and Monica Varagnat, vice president – Africa, Middle East and India Hub of Air Liquide Group.
The concept study encompasses the generation of renewable energy from solar and wind sources, green hydrogen production, the establishment of hydrogen fueling stations, and the operation of green hydrogen-fueled vehicles, including trucks and buses, all within the confines of the Duqm Special Economic Zone. The study aligns with Oman's aspirations to exploit green hydrogen fuel within the transportation sector, a pivotal step towards achieving net zero emissions target.
Najla, OQ's, said:
This agreement is an important step to continue exploring the sultanate's promising potential in the field of green fuel, with a particular focus on the potential use of green hydrogen for land transportation in Oman.
"This initiative aligns with our commitment to reducing greenhouse gas emissions and is consistent with the company's plans to be a leader in energy transition, which plays a crucial role in positioning Oman as a global center for green industries. We look forward to the study's successful outcomes and the upcoming pilot project in cooperation with government agencies and our partners."
Balushi, Asyad Group's, said:
The study comes within the organisations that Asyad Group is undertaking in the field of technological leadership to reduce emissions in various operational processes, which aligns with Oman's plan to achieve leadership by the year 2050.
"In addition to focusing on developing land transportation assets by providing buses and trucks that operate on biofuel cells, which is very important in exploring all ways for the group to create a clean environment using pure and sustainable fuel."
Balushi emphasised that the joint study reaffirms Asyad Group's commitment to sustainability plans and supports green hydrogen projects within SEZAD.
Junaidi, OOMCO's, said:
A green hydrogen infrastructure will allow us to adapt further to the shift in the energy landscape and contribute to national efforts to reach net-zero greenhouse gas emissions by 2050.
"Hydrogen is a game-changer for decarbonising Oman's transport sector, and this will enable our company to further diversify its basket of clean products for our customers."
Source:HydrogenCentral