China's largest green hydrogen project — a $4bn, 640MW ammonia/methanol facility — begins construction
---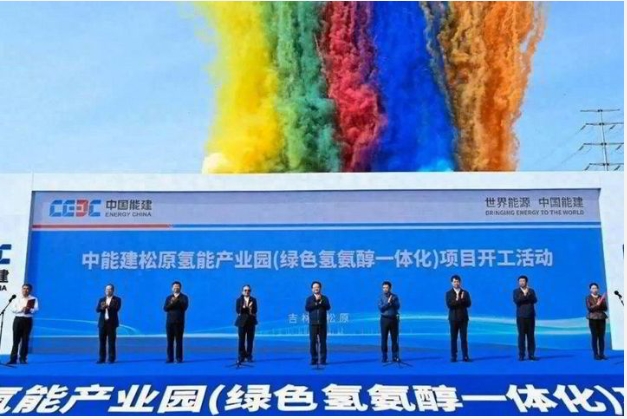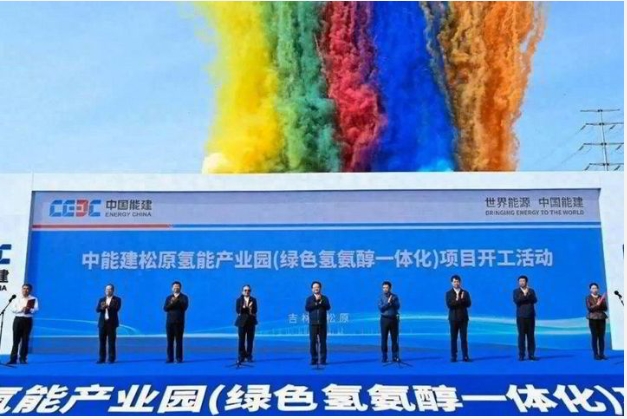 The Songyuan hydrogen energy industrial park in Jilin province will also include electrolyser manufacturing
State-owned China Energy Engineering Corporation (CEEC), also known as Energy China, has begun construction of the country's largest green hydrogen project — a 640MW facility in Songyuan, Jilin province, which will use the H2 to produce green ammonia and methanol.
China's largest completed green hydrogen plant is currently Sinopec's 260MW Kuqa project in Xinjiang, although that will soon be overtaken by the oil company's under-construction Ordos project in Inner Mongolia, which is believed to be 390MW in size.
The 29.6bn-yuan ($4.06bn) China Energy Construction Songyuan Hydrogen Energy Industrial Park in northeast China, will use 750MW of wind power and 50MW of solar to produce 45,000 tonnes of green hydrogen annually, which will then be converted into 200,000 tonnes of green ammonia and 20,000 tonnes of green methanol a year.
According to one Chinese-language news report, the project will use a "load follows the source" approach, with hydrogen and ammonia being produced flexibly according to the amount of wind and solar power available at any given moment. This means that it will only use the project's own renewable power sources, with no grid electricity or battery storage being utilised.
The project also includes an electrolyser manufacturing production line — no details of which have been revealed — as well as a hydrogen refuelling station, and an H2 energy research institute.
No date has been given for when the facility will be completed, and it is also not known how the ammonia and methanol will be used.
Beijing-based CEEC is one of the biggest companies in the world, ranked 256th on the 2023 Fortune 500, with $54.9bn of annual revenue and more than 116,000 employees.
Source:HydrogenInsight