Hydrogen should make the Netherlands greener, but plans are in danger
---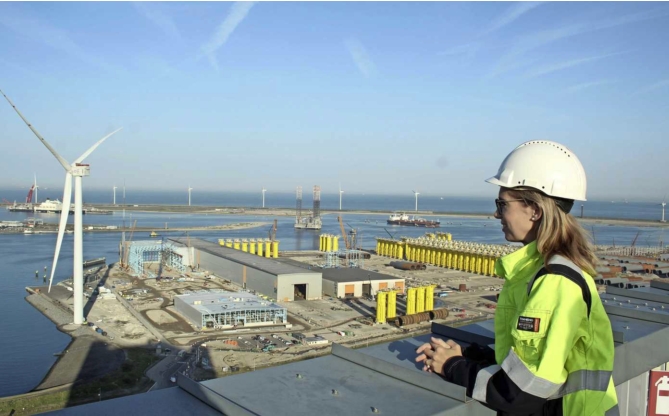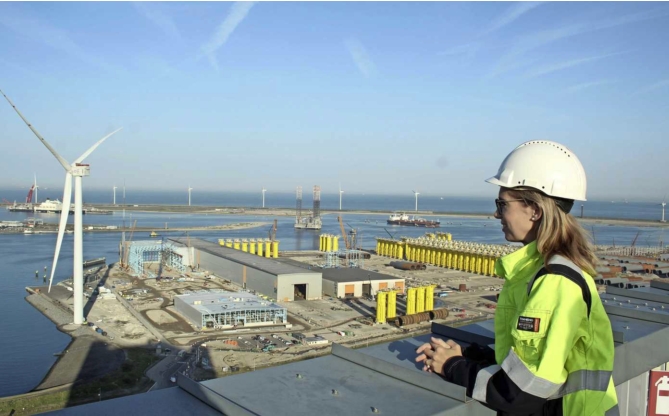 Hydrogen should make the Netherlands greener, but plans are in danger.
To make the energy supply in the Netherlands climate neutral, there are plans for large-scale factories that produce renewable hydrogen. However, these plans are in danger of disappearing due to, among other things, the sharply increased costs for using the electricity grid. A coalition of parties committed to the development of green hydrogen warns about this.
The Netherlands has stated in the Climate Agreement that it wants to significantly reduce CO2 emissions. One of the measures for this is replacing hydrogen produced from natural gas with hydrogen produced from water and green electricity. This green hydrogen, which has no CO2 emissions, is seen as the energy carrier of the future.
Revenue model too dependent
The gaseous energy carrier can help make industry and mobility more sustainable. It is not only a promising solution, but also a fairly new solution for which practical preconditions such as infrastructure are still being constructed. The Netherlands has set significant targets for the domestic production of green hydrogen: 3 to 4 GW in 2030, rising to 8 GW in 2032. However, without intervention, these targets appear unattainable, says the coalition of parties – including Uniper, NLHydrogen, Ørsted, HyCC, RWE, Shell, BP and Engie – on.
Alice Krekt, director of NLHydrogen, says:
The revenue model for the Dutch production of green hydrogen has become far too dependent on high and possibly further rising electricity transport costs.
"Companies that want to produce renewable hydrogen on a large scale may have to freeze their construction plans if there is no solution for this cost item."
Fixed costs increased
Afkenel Schipstra, hydrogen manager at Uniper Benelux, said:
The costs of using the electricity grid in the Netherlands for those connected to the high-voltage grid have increased by up to 332 percent in two years.
"The Dutch grid operator TenneT incurs additional costs to expand the electricity grid. In addition, TenneT must balance supply and demand for electricity, which is becoming increasingly complex due to the increasing mix of sources. Renewable energy is weather dependent and cannot be produced at all times of the day."
TenneT's fixed costs may increase even further,
Schipstra, says:
"In 2022, the cabinet decided to no longer finance the investments for connecting offshore wind farms, roughly 2 billion euros per year, from the sustainable energy storage (ODE). The costs for expanding the offshore network are therefore also included in the network rates. TenneT passes on these costs to all connected parties."
Possible solutions
When it comes to the electricity price, future increases can still be hedged, for example through a long-term contract with a wind farm. Hedging network tariff increases is not possible. The high grid rates are not only a bottleneck for electrolysers, which convert energy into hydrogen. Other sustainable technologies such as industrial e-boilers and heat pumps are also in danger of getting stuck on this significant cost item, Schipstra indicates.
There are conceivable solutions, according to companies in the hydrogen sector. "In the short term, the outgoing cabinet can, for example, provide scope within the OWE (hydrogen scale-up instrument) to cover grid costs. The possibilities for different rates can also be investigated, such as a reduced grid rate for applications that make a useful contribution to the efficient integration of sustainable energy."
Uniper sees two possible solutions and hopes that politicians will make an effort to achieve this:
Ensure that the Netherlands remains competitive with neighboring countries on production costs for green hydrogen. This could include a partial exemption – as exists in Germany – for twenty years for electrolysers that will be operational in 2026.

In the long term, commit to a better distribution of infrastructure costs for renewable energy, storage and electrolysers that meets the benefits for the energy system. The European Commission is currently investigating the possibilities for cost sharing.
Missed opportunity
Dyonne Rietveld, Country Chair of Uniper Benelux, says:
Reducing grid costs would bring an investment decision closer.
"The Netherlands, as a future major exporter of renewable electricity, can commit to defraying part of the costs for the offshore electricity grid from neighboring countries and/or European funds. Freezing the plans for green hydrogen factories in the Netherlands now means that the climate goals are not achievable. A missed opportunity, because together we can make the production of green hydrogen in the Netherlands a success."
Source:HydrogenCentral